Seaver College Announces Inaugural Recipients of Fellowship for Equity and Social Justice
On May 7, 2021, the Seaver College dean's office announced Jerry Calderon and Katelin Goño as the two inaugural recipients of the Seaver College Student Fellowship for Equity and Social Justice. With the support of the fellowship, Calderon and Goño will pursue two unique projects to expand belonging, inclusion, equity, and social justice at Seaver College.
"I am both pleased and proud to begin the Fellowship for Equity and Social Justice program as one component in our efforts to advance belonging within the college," shares Seaver College dean Michael Feltner. "We have two outstanding inaugural recipients in Katelin and Jerry. I commend them both for their high-quality proposals and look forward to supporting their efforts in the upcoming academic year."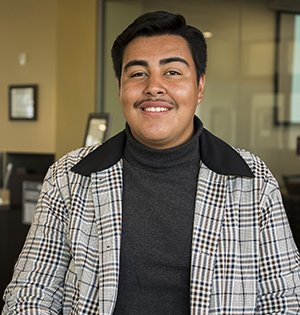 Seaver College announced the fellowship's creation in January 2021 and opened applications in February. After a rigorous review process, Calderon and Goño's proposals rose above other worthy projects with their masterful project details, timelines, and concrete action steps coupled with their dedication to equity and social justice within Pepperdine and in their broader communities.
The two rising seniors will formally begin their fellowships at the start of the 2021–2022 academic year. As they begin putting pieces of their projects into action, Calderon and Goño will also attend the annual W. David Baird Distinguished Lecture Series focused on belonging, diversity, equity, inclusion, or social justice and alongside their faculty mentors attend a post-lecture dinner and discussion with the keynote speaker. In April 2022, the fellows will present on the challenges and successes of their projects and provide recommendations for sustained implementation.
Calderon, a psychology and political science double-major with a minor in English, will focus on a project to recognize Native students by actively incorporating Native philosophies into admissions, education, and stewardship programs. To improve Native representation in the student population, Calderon proposed an admissions outreach program that strategically meets the needs of prospective Indigenous students, similar to Dartmouth's "Fly-in Program." Additionally, to retain Native students, he will work on comprehensive educational community programming for Indigenous People's Month as well as sustainability initiatives that incorporate feedback from Indigenous sustainability and stewardship experts.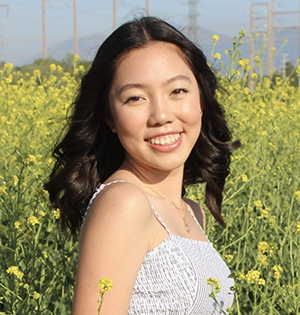 Goño, an international management major with minors in English and nonprofit management, will work through a three-part project integrating active listening, intentional dialogue, and allyship while building on already established Pepperdine programs including SEED, Intercultural Affairs, and the Straus Institute for Dispute Resolution. She aims, through the three carefully built events, to ensure all voices will be heard, dignity is protected, and love is shown to every community member.
"Through years of volunteering for an international nonprofit, I witnessed a wide scope of socioeconomic disparities that consistently disenfranchise generations," shares Goño. "Such inequity is not far from our own communities. With this fellowship, I hope to not only grow in my own compassion and empathy but also utilize storytelling to create actively inclusive communities."