Seaver College Student Activities to Present Dance in Flight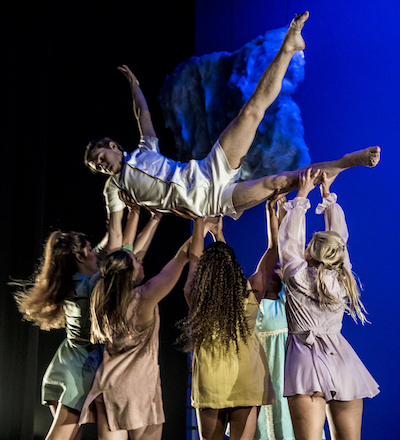 Pepperdine University's resident dance company Dance in Flight will perform at Smothers Theatre at the Malibu campus from Thursday to Saturday, February 7 to February 11, at 8 PM, with a special matinee performance at 2 PM on Saturday.
The 2019 theme will artistically express the challenges of college life, particularly in relation to transitioning into adulthood.
"We go through many things individually, but at the end of the day, we are all in this together. Each piece in the show is a different emotion or experience the choreographer has personally felt during college," explained Reagan Zimmerer, Dance in Flight student director and Seaver College business administration major. "We hope the audience will be able to feel that and relate to what we have experienced during these last four years."
Dance in Flight embodies the diversity and essence of Seaver College and the liberal arts tradition. Members come from a variety of dance backgrounds, interests, and fields of study, and are united by their passion for the art of movement, as well as their dedication to presenting an impressive showcase of student artistry.
For over 20 years, Dance in Flight has provided an environment for emerging student dancers and choreographers to cultivate creativity, physical expression, and teamwork in a professional performing atmosphere. Through choreography, casting, rehearsals, and collaboration with lighting and costume designers, students develop significant leadership skills that become useful in all aspects of adult life. Performances spotlight Pepperdine students of all majors and backgrounds, and feature a variety of dance principles that include jazz, hip hop, tap, ballet, modern, theatrical, and ballroom.
Ticket prices are $20 for general admission, and are required for attendance. For additional information about the dance company, and to purchase tickets, visit the Center for the Arts website.