Seaver Student Paul Dufresne Wins Prestigious W. Oren Parker Undergraduate Scene Design Award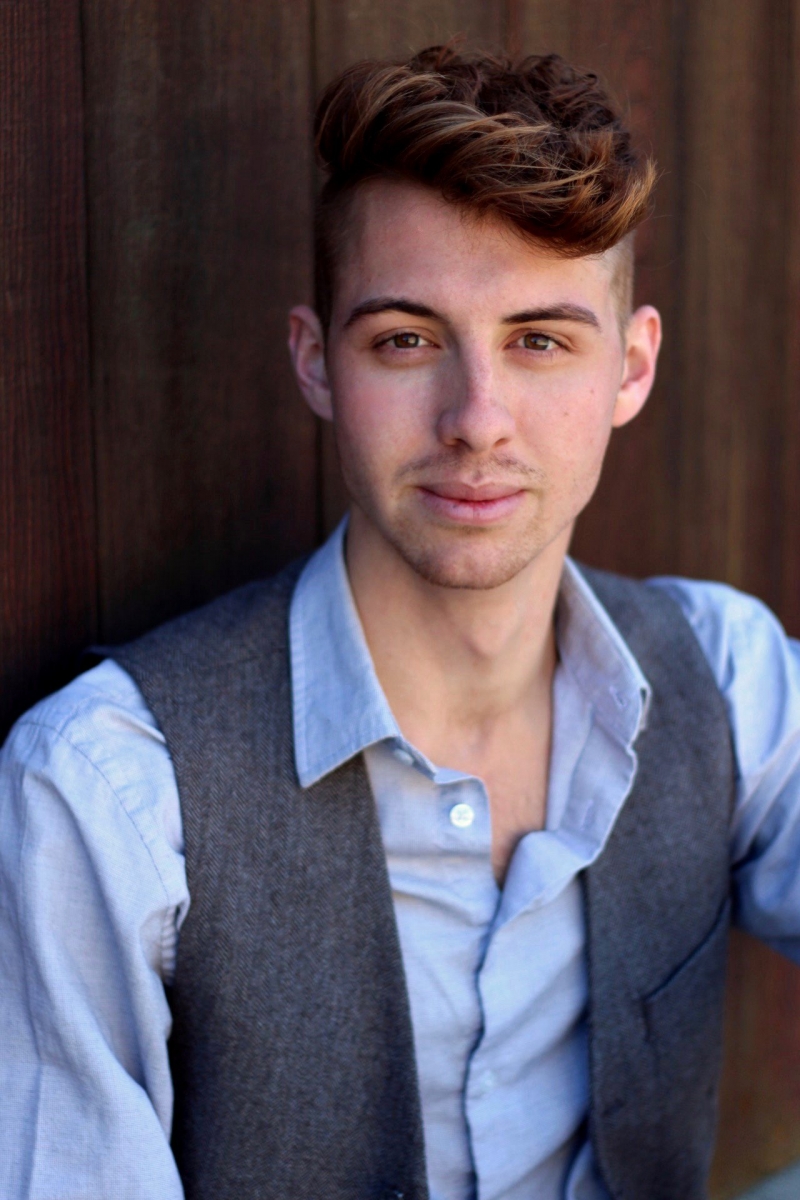 Seaver College senior Paul Dufresne's love for theatre began in high school, as he both acted and worked on various technical assignments in live performance productions. "While I had been to theatre as a child," Dufresne explains, "I hadn't fully understood that it was something that you could do at that scale and at that level. I wasn't fully aware of that world." It was during his sophomore year that he noticed most of the production crew's focus was on the acting elements, while the design aspects of the stage lacked equal attention. This realization developed in him a passion to pursue scenic design.
Dufresne's dedication to scenic design for live theatre was recently recognized by the United States Institute for Theatre Technology (USITT), as the organization presented him with this year's W. Oren Parker Undergraduate Scene Design Award, an honor that highlights and supports young designers through funding provided by select sponsors in the entertainment industry.
His interest and passion for scenic design was nurtured at Pepperdine University, where he explored a variety of roles through his involvement in theatrical arts. He recalls, "Before Pepperdine, I had the creative side of me swirling about, knowing I wanted something to look the way it did, and working on doing it." And after four years as an undergraduate student, Dufresne confidently expresses that "Pepperdine has given me the tools to actually be competitive in a world that is very competitive."
His nomination came from Pepperdine University assistant professor of theatre and resident lighting designer Ben Pilat—a USITT member—who has continually witnessed Dufresne's "thoughtfulness that he approaches all of his work with, from assignments that build component skills, all the way through a fully realized scenic design." Pilat reveals, "I was aware of the award, and I chose to nominate Paul, because I knew his work quality was at a level where he would be competitive. I knew that Paul's work Pepperdine was as good as any aspirational institution."
Pilat has also mentored Dufresne throughout his time as an undergraduate student. "It's been fun for me to see him progress," he notes. "Paul was in one of the first classes that I taught here. What I've seen him do is take what he's learned, and take it one step beyond on his own."
In order to qualify for candidacy, all students were required to provide letters of recommendation and present some of their recent projects. As Dufresne explains, "The award itself is based on a portfolio of work, so you're able to present up to three productions that you were a part of in your specific field—mine was for undergraduate scenic design—and I presented plates for productions I was involved in at Pepperdine."
Dufresne further credits his soon-to-be alma mater with his professional development, adding "We do five productions a year, and my sophomore through my senior year, I've been able to be artistically invested in that, doing either scenic design or properties design for the different shows. And that, in and of itself, is something that Pepperdine offers that's different than anything else."
As this year's winner, Dufresne is invited to attend an award ceremony at the 2016 USITT Annual Conference & Stage Expo, March 16 through March 19, in Salt Lake City, Utah. "The USITT is a huge organization," he says, "and I feel really blessed to be recognized by one of the leaders in the industry as far as innovation and technology, as well as design."
Dufresne's design work will be on display during the Pepperdine University production of the opera The Magic Flute, at Smothers Theatre in Malibu, on February 25 and 27, at 7:30 PM.