Singer-Songwriter Sheena Easton to Perform at Pepperdine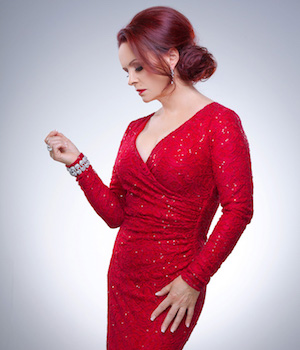 Musician, actor, and Broadway star Sheena Easton will perform hits from her extensive 40-year musical career at Pepperdine University's Smothers Theatre in Malibu on Saturday, January 19, at 8 PM.
Born in Bellshill, Scotland, the youngest of six children, Easton's early musical influences were Motown, Barbra Streisand, rock, and 1970s soul. Her recording career has included gold and platinum albums in the United States, Europe, and Asia. She has received two Grammys, has sold over 20 million records worldwide, and was the first—and still only—artist to have top five records on five major Billboard charts. Some of her hit singles include "Modern Girl," "Morning Train (Nine to Five)," "U Got the Look" with Prince, and "We've Got Tonight" with Kenny Rogers, as well as the James Bond theme "For Your Eyes Only." In addition to her recording success, Easton is a top concert attraction around the world, having performed in the US, United Kingdom, Canada, Hong Kong, Bangkok, Singapore, and Taipei.
Easton's acting credits include a five-episode appearance on Miami Vice, a co-starring role opposite Stacy Keach in the John Carpenter-directed Showtime trilogy Body Bags, and as a guest star in the cult syndicated series The Highlander, as well as a starring role in UPN's Ghost Stories. Other guest roles have included The Adventures of Brisco County, Jr., and Tech Wars, as well as a starring role in Showtime's Outer Limits, and she appeared as a regular on the 2005 PAX TV show Young Blades. In 2004 Easton and Brian McKnight hosted a talk show originating in Las Vegas.
On Broadway Easton starred as Aldonza/Dulcinea in Man of La Mancha opposite the late Raul Julia's Don Quixote. Throughout its year run the play remained one of the top five grossing hits at the box office. She also starred on Broadway in the hit musical Grease as Rizzo. Animation has been a very enjoyable part of Easton's career; she has appeared in the Warner Bros feature All Dogs Go to Heaven as the voice of Sasha, the Irish setter. She then reprised her role in All Dogs Go to Heaven 2, All Dogs Go to Heaven: The Series, and An All Dogs Christmas Carol, as well as lending her voice to the Road Rovers TV series for Warner Bros. She can be heard in several recurring roles in the Disney hit show Gargoyles.
Easton has been busy with frequent appearances in Las Vegas where she has been a major attraction for the last decade, and was recently inducted into the Las Vegas Hall Of Fame. Seen in both national and international venues, Easton continues to perform her hits and fan favorites, blending her various styles of music: American standards, pop, and Broadway.
This performance is Sponsored by the Office of Andrew K. Benton, President of Pepperdine University.
Tickets prices range between $10 and $70. For additional information about this performance, visit the Center for the Arts website.