Pepperdine's Switzerland Campus Hosts International Leaders for Cybersecurity and Defense Cooperation Conference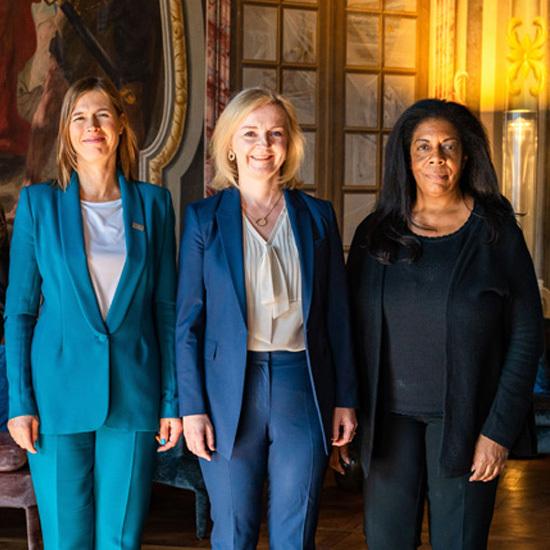 On September 23 and 24, 2023, Pepperdine's newest international campus, Château d'Hauteville in Blonay - Saint-Légier, Switzerland, opened its doors to world leaders for the Cybersecurity and Defense Cooperation Conference, hosted by the Pepperdine School of Public Policy.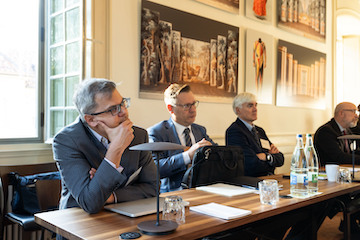 With keynote addresses from Liz Truss, former British prime minister, and Kersti Kaljulaid, former president of the Republic of Estonia, the two-part conference fostered an atmosphere conducive to fruitful policy discussions, realizing Pepperdine's mission for Château d'Hauteville as a place that ignites thoughtful dialogue on matters of global significance. (The photo above depicts, from left to right: Former President Kaljulaid, former Prime Minister Truss, and Kiron Skinner.)
Co-sponsored by the Heritage Foundation, the Danube Institute, and the Parliamentary Intelligence–Security Forum, the event assembled an intimate cohort of defense-policy experts, international security organization executives, and foreign affairs leaders to discuss European cybersecurity and defense cooperation, with a particular focus on the strategic integration and future relations of NATO.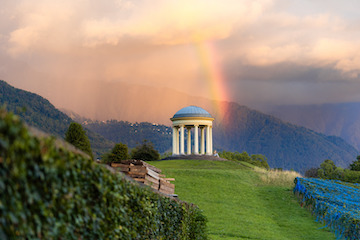 Ideally located in Switzerland, the epicenter of geopolitical conversations, Château d'Hauteville, a breathtaking 90-acre, 18th-century estate, has been reimagined as both a state-of-the-art university campus and a world-class venue for international leaders in all fields to convene for meaningful conversations. Pete Peterson, dean of the School of Public Policy and Braun Family Dean's Chair, likened the campus to an ideological haven. "The world of policy and politics can be stress-filled and very fast-paced, not just day to day, but almost minute to minute," said Peterson. "The campus here at Château d'Hauteville provides an opportunity for students and guests to disconnect from that world. It's a world that they're going to have to return to, but it's also a world that sometimes requires getting up to the 30,000-foot level to not only learn, but also to discuss and deliberate over important policy and political decisions."
In her welcoming remarks, Kiron Skinner, Taube Professor of International Relations and Politics and former director and advisor at the US Department of State, reflected on the similarities between the visions for Pepperdine's Malibu campus and the new Switzerland campus. "They are campuses that are born of innovation, insight, and possibility," she said. "They suggest a commitment to freedom and to faith with their physical beauty, with the intentionality of how they were started, and with the way that the values of George Pepperdine are infused in both of these facilities."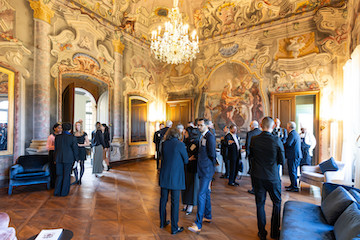 Conference speakers addressed issues such as opportunities in and risks to cybersecurity in Europe, NATO digital integration, the changing character of war, trends in advanced technology, the defense industrial base, and the future of NATO in view of the ongoing conflict in Ukraine.
"This is Pepperdine at its finest moment—its most innovative act of 2023," said Skinner. "The future of Europe is happening now. It's being written in light of the Ukraine war. This campus is central to the conversation about the future of Europe, about the future of the transatlantic alliance. It's important for our students to be able to be in the heart of that conversation, to help shape it, and to learn about it."
The School of Public Policy's next conference will focus on the domestic sphere: Revisiting Broken Windows: Connecting Theory to Policy for America's Public Safety will be held on October 26, 2023, on the Calabasas campus.