Students Celebrate Black History Month
The achievements of African-American women will be highlighted during this year's observance of Black History Month at Pepperdine. The University's Intercultural Affairs is hosting a series of related events over the next few weeks.
Black History Month, observed annually in the United States during the month of February, celebrates achievements by black Americans and recognizes the central role of African Americans in U.S. history.
"I celebrate Black History Month in honor of all those who came before me who endured countless hardships, sacrificed, and fought to make a change for generations to come," said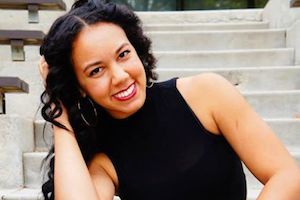 Pepperdine student Jimesa Coxsey. "I want to keep their stories alive. Their stories serve as inspiration to keep enduring, sacrificing, and fighting to attain justice and to ensure that no human life is valued more than another."
"I celebrate Black History Month because of its significance in highlighting the trials, tribulations, transformations, and triumphs my culture has made throughout history," said Pepperdine student Joshua Gray.
At Pepperdine, the following events are scheduled:
Thursday, Feb. 12, 7:30 p.m.
A student panel will address "Interracial Dating," at the Sand Bar. Several students will discuss their interracial dating experiences and integrating faith into the dating scene. Refreshments provided.
Monday, Feb. 23, 7 p.m. (Convocation credit offered)
In PC 190, a panel will discuss "Femme Noir: Black Female Imagery in the Media and Popular Culture," how black females have been portrayed in the media throughout history; and the struggles, advantages, disadvantages, and empowerment of black women. Speakers include Kari Enge, director of Intercultural Affairs; Christine Goodman, professor of law; and Tabatha Jones Jolivet, associate dean for Student Affairs, Seaver College.
For more information, please contact Felecia Russell or Alain Datcher.