Technology Expert Jonathan Reichental to Lead Policy Lecture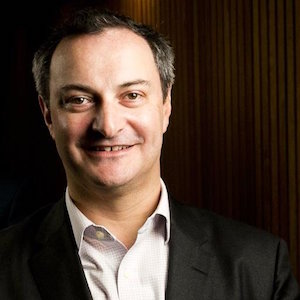 Jonathan Reichental, chief information officer (CIO) for the City of Palo Alto, will present "Technology & Smart Cities" as part of the Policy Intensives with Practitioners Series at the Pepperdine School of Public Policy. The lecture will take place at Drescher Graduate Campus in Malibu on Friday, November 10, from 10 AM to 2 PM.
Reichental will address today's city challenges of population growth, inadequate infrastructure, generating new economic opportunities, and climate change—all of which are daunting and require the creation of bold and innovative urban development strategies. Without immediate and major shifts in our current trajectory, a good quality of life for city dwellers and the preservation of the environment are not sustainable. Reichental will explore these areas through lecture, discussion, and workshop activities.
As a multiple award-winning technology leader with a 25-year career in the private and public sectors, Reichental was named one of the top 100 CIOs in the world in 2017 and one of the top 20 most influential CIOs in the United States in 2016. In 2013 he was recognized as one of the 25 doers, dreamers, and drivers in American government. He is an author, frequent public speaker, and cohost of the popular podcast, Drinking Wine Talking Tech.
For additional information about this free lecture, and to register to attend, visit the School of Public Policy website.