Tim Hays Named Head Coach of Pepperdine's Women's Basketball Team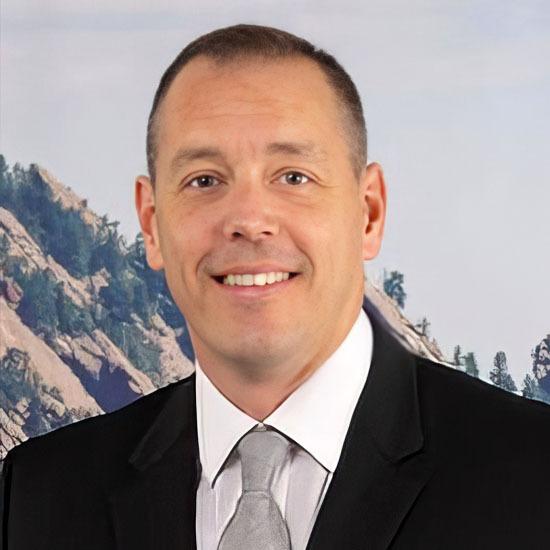 On Tuesday, April 4, 2023, the Waves welcomed Tim Hays as the head coach of the Pepperdine women's basketball team. With a substantial history of record-breaking seasons and consecutive wins, Hays has a proven track record for producing winning teams.
Prior to his new role at Pepperdine, Hays spent the last year as an assistant coach for the University of Colorado women's basketball team, where he coached three Pac-12 All-Conference Team selections, as well as coordinated and managed recruiting efforts. In addition, Hays oversaw teams at Southeastern University for six seasons and was the winningest coach in the program's history, including a perfect 106-0 conference record.
"Tim Hays is a great fit to lead our women's basketball program as head coach," said Pepperdine director of athletics Steve Potts (JD '82). "His Christian faith and commitment guides his coaching, and he has built winning women's basketball programs all along his coaching journey. We are thankful and fortunate that Tim and his wife, Crista, will be joining our Pepperdine community."
In his first collegiate head-coaching stint, Hays led the Colorado Christian women's team for more than eight seasons, taking over a program that had never had a winning season and ended up leading the team to two NCAA Tournaments and an RMAC and NCCAA National Championship. He remains the program's all-time winningest coach and was inducted into the University's Hall of Fame in 2021. Prior to 2008, Hays worked and lived in Australia, where he coached the Women's National Basketball League's Canberra Capitals and the Australian Basketball Association's Launceston Tornadoes after two stints as an assistant coach at Montana State and Meridian High School in Idaho.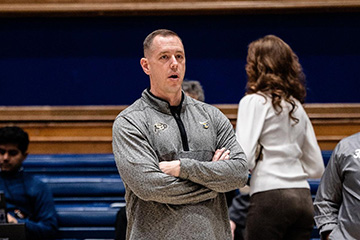 Beyond coaching, Hays played basketball at Boise State before finishing up at Northwest Nazarene in Nampa, Idaho, in 2002, graduating with a bachelor's degree in social work. Hays was a well-decorated player and led the state of Oregon in scoring at La Grande High School and garnered USA TODAY High School Sports Awards All-America honors. Hays' wife, Crista, also played basketball at Boise State and professionally in Australia.
"Everything about Pepperdine University's mission statement was a fit for our program culture and for myself personally," says Hays. "We value the opportunity to share Christ in the context of elite athletics—very few institutions in the country at the NCAA Division I Level are both foundationally Christ centered and integrated in every program. Additionally, we are an elite academic institution, and the best teams and cultures I have experienced in my career were made up of highly disciplined, goal-oriented students."
Additional new hires to the women's basketball team's coaching staff include assistant coaches Shawn Faust, Kianna Ray, Kelsey Keizer, and Rabun Wright.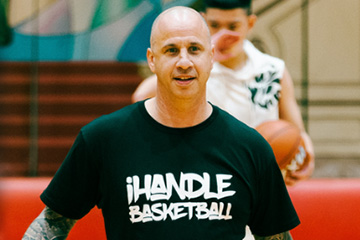 Faust comes to Malibu with several decades of personal training experience and spent the last 13 years founding iHandle Basketball, a skill and game enhancement training service. Faust has served in a variety of consulting, personal training, and development roles across all levels of basketball, ranging from high school and grassroots teams, to NCAA programs, and all the way up to professional clients from the NBA, WNBA, and myriad overseas leagues. Prior to his time as a player development coach, Faust spent 10 years playing basketball professionally in more than 90 countries worldwide as a member of the Harlem Globetrotter/Washington Generals organization.
Bringing several years of Division I coaching experience to the Waves, Ray most recently worked at her alma mater, Texas Christian University, where she served as a graduate assistant before being promoted to the coordinator of video operations and analytics. Last season Ray was responsible for compiling scouting reports, tracking analytical trends for the Horned Frogs, assisting with recruiting, and helping run practices—specifically tasked with developing the team's guards. Additionally, she monitored the academic progress of three of her players. A four-year varsity letter winner, Ray was a two-time All-Big 12 selection and helped the Horned Frogs reach the WNIT semifinals consecutively during both her sophomore and junior year.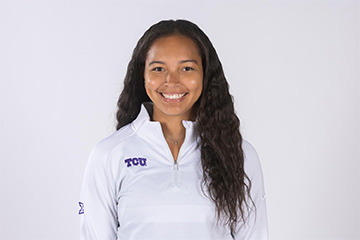 Keizer comes to Pepperdine with 12 years of experience at Southwest Baptist, including nine years of head coaching experience. Her teams have demonstrated success not only by winning 115 games during her nine-year head coaching tenure, but also by amassing a 3.25 grade-point average or higher for nine straight seasons. In 2016 Keizer earned a spot on the Women's Basketball Coach Association's 30 Under 30 coaches list. During her tenure as head coach, she has developed top players, seven of whom earned all-conference honors and one who made the Division II Freshman All-American team in 2015–16. Keizer got her start coaching as a student assistant coach at her alma mater, Drake University, where she helped develop the Bulldogs' post players.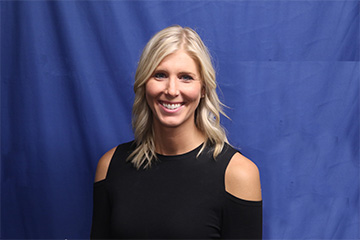 Wright was most recently an assistant coach at Jacksonville State University out of the ASUN Conference and has playing and coaching experience across several levels of college basketball. At Jacksonville State, Wright developed the Gamecocks' guards, and under Wright's direction in 2021–22, the Gamecocks went 24-8—the program's first 20-win season in the Division I era—and made the postseason for the first time in the Division I era with a WNIT berth. For three years prior, Wright was an assistant coach at Florida SouthWestern State where the Buccaneers won three-straight Suncoast Conference Champions and made back-to-back NJCAA National Tournament appearances.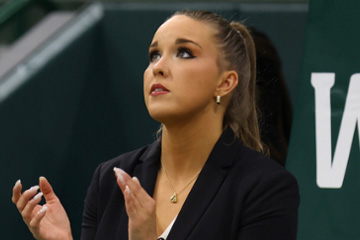 "The support we have received from Jim Gash, Steve Potts, and the talented University staff here on campus has been incredible," shares Hays. "This is a place where we can build a nationally competitive women's basketball program and compete for WCC titles, all the while maintaining the character and academic achievement that is synonymous with Pepperdine."