Tim Spivey Named Associate Vice President for Spiritual Life at Pepperdine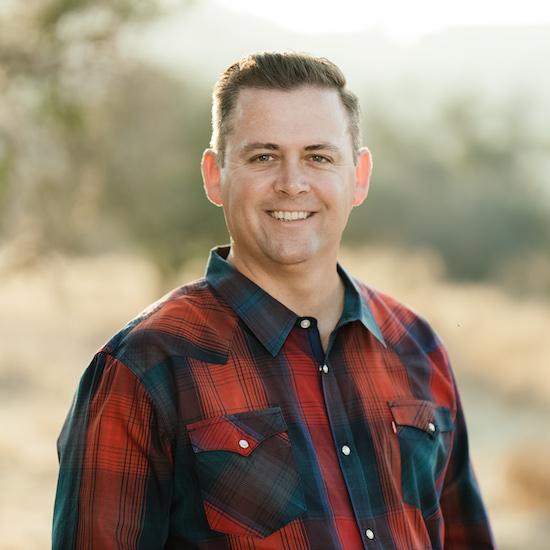 Following a comprehensive national search and the active participation of a number of campus groups, including administrators, faculty, staff, and students representing all facets of the University, President Jim Gash (JD '93) has named Tim Spivey ('97, MS '00, MDiv '00) the associate vice president for spiritual life at Pepperdine, effective April 1, 2023. Spivey is well prepared for this opportunity as a critical member of the Hub for Spiritual Life team through his experience as a senior minister of vibrant and thriving churches, his teaching experience as an adjunct professor in the Seaver College Religion and Philosophy Division, and his deep ties to Pepperdine as both an alumnus and a parent.
In this role, Spivey will provide leadership to the Hub for Spiritual Life in the areas of Christian ministries and accompanying programs, including community engagement and service. Spivey will play an integral role in fostering collaborative efforts and nurturing connections among spiritual life leaders across the University. He will also provide pastoral care and ministry for students of all Pepperdine schools.
"I'm very much looking forward to working alongside Tim on these vital aspects of University life," says Tim Perrin, senior vice president for strategic implementation. "Tim knows and loves Pepperdine, having been both a student and professor, is a devoted follower of Jesus Christ, and loves sharing life with and investing in college students. He is prepared—perhaps uniquely so—for this leadership role."
Spivey has more than 28 years of ministry experience. He started his professional ministry career at the University Church of Christ at Pepperdine as a campus and worship minister. Spivey also has served in senior minister positions at the North County Church of Christ in Escondido, California, and the Highland Oaks Church of Christ in Dallas, Texas. He currently serves as the founding and senior pastor of New Vintage Church in Escondido, California, which he planted in 2010 along with several others.
An alumnus of Pepperdine, Spivey holds three degrees from the University, including a bachelor's degree in religion, a master's degree in ministry, and a Master of Divinity degree. He earned a Doctor of Ministry degree from Abilene Christian University.
Spivey is married to Emily ('00, MS '14), a double alumna with both bachelor's and Master of Science in Organizational Development degrees from Pepperdine. They have three daughters, Anna, a second-year student at Seaver College; Olivia, an incoming first-year student; and Norah, a future Wave.
Spivey's appointment was made with the guidance of an Evaluation Committee that reviewed and interviewed candidates for the position and offered its evaluative feedback to President Gash to help inform his decision. Perrin served as chair of the committee, which also included Sara Jackson ('74), chancellor; Connie Horton ('82), vice president for Student Affairs; Dan Rodriguez ('78, MA '81), divisional dean of the Religion and Philosophy Division; Sharon Beard ('94, MDR '01), dean of students; Dyron Daughrity, professor of religion; Eric Wilson, lead minister, University Church of Christ; and Cameron Gilliam, director of student ministries.