To Bough and To Bend Exhibit Opens at Weisman Museum of Art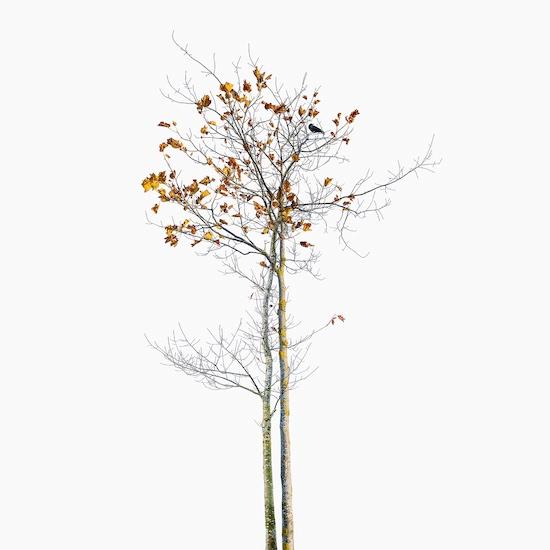 The Frederick R. Weisman Museum of Art presents To Bough and To Bend, an exhibition that explores ecological issues through the work of 30 artists who look to religious and historic art practices to guide us back into fellowship with trees and the living world we share. The display, the second iteration of the exhibition, will be on view through March 26, 2023. An opening reception will be held Saturday, September 10, 2022, from 3 to 6 PM, with a curator-led walkthrough at 4 PM.
First curated by Bridge Projects, a gallery that catalyzes interdisciplinary explorations of contemporary art, spirituality, and religious traditions, and inspired by "Simple Gifts," a Shaker song written in 1848 offering instruction for life and dance, the exhibition's curators wondered, "Do trees not also teach us how to embody this humble posture as they bend their boughs to greet us?" Featuring the work of nearly 30 artists, pieces range in medium from watercolor, to photographic prints, to oak and cedar installations, and more. Referring to the role trees play in history and major religions, the depictions explore how society can once again live in harmony with the natural wonders.
"We are privileged to partner with Bridge Projects to give To Bough and To Bend a second life at the Weisman," says Andrea Gyorody, director of the Frederick R. Weisman Museum of Art. "The works in the exhibition, which range from photographs and paintings to video art and virtual reality, offer visual delight and a meditative moment away from the hustle and bustle of campus life, while also reminding us about the most pressing environmental issues of our time. I'm especially pleased that this exhibition, which has so many interdisciplinary connections, will be on view for nearly the entire academic year, giving faculty more opportunities than usual to integrate museum visits into their courses."
The first iteration of To Bough and To Bend opened at Bridge Project's Hollywood gallery in March 2020 on the eve of the COVID-19 pandemic lockdown. Given the circumstances, the exhibition was seen by very few visitors. "We are deeply grateful to the Weisman Museum for giving the exhibition a second life," says the Bridge Project curatorial team of Cara Lewis, Meaghan Ritchey, Vicki Smith, and Linnea Spransy. "It is our sincere hope that, like a forest canopy on a hot day, To Bough and To Bend will be a shared space of reflection and rest."
For additional information about To Bough and To Bend and to register for the opening reception, visit the exhibition page on the Center for the Arts website.