Two Pepperdine Professors Receive Fulbright Research Grants
Two Pepperdine University faculty members have received research grants through the core Fulbright U.S. Scholar Program. Robert Lloyd, Blanche E. Seaver Professor of International Studies and Languages, and Eric Hamilton, professor of education at the Graduate School of Education and Psychology, will gain the chance to appreciate the global impact of their academic specializations, a reinvigorated classroom presence, and a desire to become major participants in their home campuses' internationalization.
The core Fulbright U.S. Scholar Program offers teaching and/or research awards to U.S. faculty and experienced professionals in over 125 countries worldwide. This year's Pepperdine faculty recipients are the first in 10 years who remain affiliated with the University.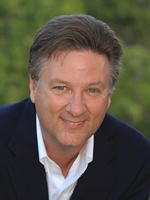 Robert Lloyd will travel to India to teach courses in international relations and conduct research through an affiliation with O.P. Jindal Global University in New Delhi. His research will focus on the "formulas and processes related to democracy, security, and terrorism."
Lloyd is also an associate professor of international relations at Pepperdine University and head of Pepperdine's International Studies Program.
His areas of research include international conflict management and negotiation, Africa, democratization, and development. Recent scholarly publications include "The Caprivi Strip of Namibia: Shifting Sovereignty and the Negotiation of Boundaries," part of an edited volume on Border Anomalies, Rowman and Littlefield, and "Christian Mediation in International Conflicts," part of an edited volume on Religion, Identity, and Global Governance, University of Toronto Press.
Lloyd is an academic fellow with Brandeis University's Schusterman Center for Summer Institute for Israel Studies and with the Foundation for the Defense of Democracies in Washington, D.C. He has been an election observer with the International Republican Institute, observing the 2003, 2007, and 2011 presidential elections in Nigeria and the 2005 presidential Liberia. He was also an election observer for the United States Department of State and the United Nations during Mozambique's first multiparty elections following its civil war. He consults with Freedom House on issues of democratization and good governance, contributing regularly to its "Countries at the Crossroads" project.
Prior to Pepperdine, Lloyd worked for ten years in a number of leadership positions for an international development nongovernmental organization (NGO). In this capacity he was responsible for directing staff and programs in Kenya, South Africa, and Mozambique. He later represented the NGO with the United Nations (UN) in New York and Europe, during which time he led in obtaining high-level consultative status for the NGO with the UN's Economic and Social Council.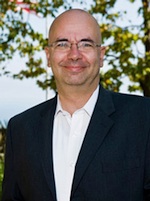 Eric Hamilton will conduct research in the field of learning sciences in Kenya and possibly Uganda. While there he will colead media- and model-making workshops for teachers and students. Supported by the African Regional Program, these workshops contribute to mathematics and science learning and complex reasoning development, intergenerational and international computer-supported collaboration, and the formation of locally developed curriculum media that corresponds with national curriculum.
Hamilton is professor of education at the Graduate School of Education and Psychology. The school's education division currently serves approximately 750 graduate students in the areas of teacher and administrator preparation at the K12 level, learning technologies, and organizational leadership and development.
Hamilton also holds a joint appointment in mathematics. He carries out research activities under support from the US National Science Foundation (NSF) and the US Department of Education's research arm, the Institute of Education Sciences (IES), studying means to nurture the imagination, creativity and media fluencies of science and mathematics teachers; intergenerational communication in science and mathematics media coauthoring between teachers and students; and the use of artificial agents and language parsers in collaborative educational workspaces.
Hamilton works extensively with educational and research partners overseas, particularly in east Africa and Finland. He has also led the NSF-funded Distributed Learning and Collaboration (DLAC) symposium series in Shanghai, Singapore, Uganda and Germany. Hamilton came to Pepperdine from the U.S. Air Force Academy, where he was a research professor and director of the Center for Research on Teaching and Learning. He has given numerous invited and keynote addresses in the areas of learning technologies and future learning environments at conferences in the US and overseas.
Prior to his assignment at the Air Force Academy, he was a member of the U.S. government's senior executive service corps as the director for the education and learning technology research division at NSF. Originally tenured in computer science, he came to NSF from Loyola University Chicago, where he organized and led a large consortium on STEM learning, invented and secured patents on pen-based computing collaboration, and directed the Chicago Systemic Initiative in mathematics and science education. Hamilton earned undergraduate and graduate degrees from the University of Chicago and a PhD from Northwestern University.