Two-time Olympic Gold Medalist and WNBA Champion DeLisha Milton-Jones Named Pepperdine Women's Basketball Head Coach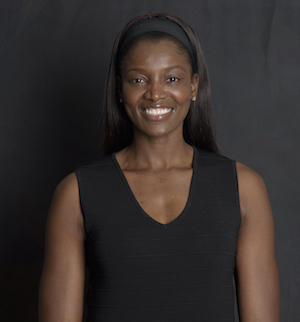 DeLisha Milton-Jones, who has achieved success on the court both in the US and overseas, has been promoted to head coach of the Pepperdine University women's basketball team.
The basketball legend, who now serves as the seventh head coach in the program's history, joined Pepperdine as an assistant coach for the 2016-2017 season following her retirement from professional basketball in the summer of 2016.
"DeLisha had an amazing collegiate, professional, and Olympic basketball career," said Steve Potts, Pepperdine University director of athletics. "She is a natural-born leader and has an unparalleled passion for the game. DeLisha's commitment to Pepperdine's Christian mission, the academic well-being of student-athletes, and building a championship caliber women's basketball program make her a perfect fit for us."
"Having the opportunity to be a head coach for Pepperdine women's basketball team is an honor and a privilege that deserves special care and attention," Milton-Jones expressed. "I know that I have the direct responsibility of leading the charge in producing change in a positive way that's infectious to all who witness or participate directly."
The 6-foot-1 forward was named to three WNBA All-Star teams and helped the Los Angeles Sparks win back-to-back titles in 2001 and 2002. After 17 seasons of playing in the WNBA and establishing the league's career record for games played with 499, Milton-Jones ended her career with the ninth-most points in WNBA history (5,571), fifth-most steals (619), sixth-most rebounds (2,574), and 15th-most blocks (339).
As a longtime member of the USA Women's National Team, Milton-Jones won gold medals at the 2000 Olympics in Australia and the 2008 Olympics in China. In 1998 and 2002, she won two FIBA World Championships with Team USA as well as a 2007 Tournament of the Americas title.
Milton-Jones has also spent 16 seasons playing basketball internationally, competing in Prague and Brno, Czech Republic; Parma, Italy; Ekateringurg, Russia; Barcelona and Valencia, Spain; Seoul, South Korea; and Tarsus, Turkey. She was a two-time Euro League champion and ranked third for most points scored in Euro League history. During her time abroad, she was named the best foreign player twice and league MVP in several countries.
She played four collegiate seasons at University of Florida, earning Southeastern Conference (SEC) Player of the Year as a senior in 1997. That same year she won the Wade Trophy and the Honda Sports Award as the top female basketball player in the United States. She was a first-team All-American and a two-time All-SEC honoree, leading her college team to four consecutive NCAA Tournament appearances.
Read more about Milton-Jones' career highlights on the Pepperdine Athletics website.