W. David Baird Distinguished Lecture Series Presents Bryan Stevenson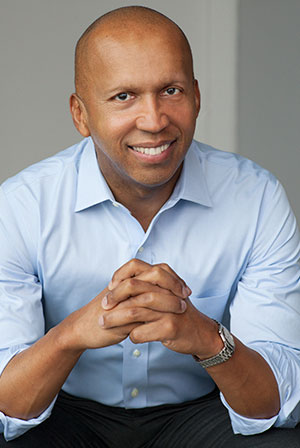 The Seaver College W. David Baird Distinguished Lecture Series at Pepperdine University presents lawyer and social justice activist Bryan Stevenson, who will discuss "American Justice: Mercy, Humanity, and Making a Difference," at Elkins Auditorium in Malibu on Wednesday, March 16, at 5 PM.
Stevenson is the founder and executive director of the Equal Justice Initiative, a private, nonprofit agency that provides legal counsel services to underprivileged defendants who have been denied fair treatment within the justice system. His work has received substantial attention across the United States, including his efforts on individual cases that resulted in the reversal of death penalty sentencing for many prisoners.
He has won the MacArthur Foundation "Genius" Grant, and was named one of TIME magazine's 100 Most Influential People in 2015. His memoir, Just Mercy: A Story of Justice and Redemption, has won the NAACP Image Award for Best Non-Fiction and the Andrew Carnegie Medal for Excellence. He is currently a law professor at New York University School of Law.
For additional information about the lecture, visit the Seaver College website.