Welcome to the Pepperdine People Podcast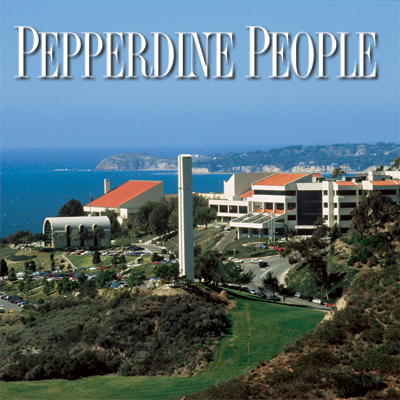 Each year, Pepperdine welcomes scholars, business leaders, and guest lecturers to Malibu to illuminate the spirit, inspire the will, and impact the heart. Pepperdine People shares the special conversations that so richly add to our community of learning. Pepperdine University is an independent Christian university enrolling approximately 8,300 students in five colleges and schools.
Subscribe to the Podcast
http://feeds.feedburner.com/pepperdinepeople
Episodes
Dennis Donohue is the former three term Mayor of Salinas, California, and current President of Royal Rose LLC. He sat down with Pete Peterson, director of the School of Public Policy's Davenport Institute for Public Leadership and Civic Engagement, to talk about his work as a public figure and how California issues statewide can affect local governments.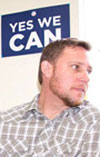 Vance Hickin served as the California digital director for the campaign to reelect President Barack Obama. He sat down with Pete Peterson on the occasion of his Davenport Discussion to explore how Obama for America utilized the online space throughout the campaign.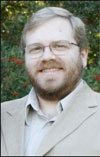 On the occasion of the film release of Anna Karenina, John Struloeff, author, poet, and director of Pepperdine's creative writing program, caught up with Craig Detweiler to offer his expertise of the classic novel by Leo Tolstoy. Struloeff also shed light on his own biographical novel, Anna, which dramatizes Tolstoy's spiritual transformation while writing Anna Karenina.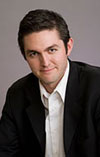 Troy Senik (MPP '07), Senior Fellow at the Center for Individual Freedom, editor at Ricochet, and former speechwriter for President George W. Bush, sat down with Pete Peterson on the occasion of his Davenport Discussion to talk about his recent article published in City Journal, "The Worst Union in America: How the California Teachers Association Betrayed the Schools and Crippled the State."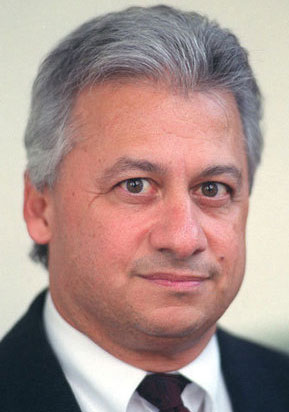 Ken Hampian, interim city manager for the troubled city of Bell, Calif., spoke with Pete Peterson, director of the Pepperdine University Davenport Institute for Public Engagement and Civic Leadership, about rebuilding trustworthy leadership and civic trust and engagement in Bell.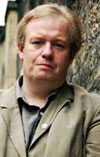 Scottish playwright Peter Arnott (pictured) and Scottish composer John Kielty sat down with Cathy Thomas-Grant, director of the theatre department's Edinburgh Summer Program, to discuss their collaborative theatre project, Why Do You Stand There in the Rain?, due to be performed by Pepperdine students this summer at the Edinburgh Festival Fringe.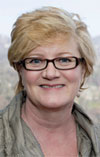 Kirsti Westphalen, consul general of Finland, sat down with Colleen Graffy, director of Global Programs at the School of Law, to discuss the role of women in public policy. Westphalen visited Pepperdine to speak to the Women in Public Policy about her career path and how she came into government service.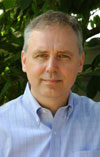 William Voegeli, a visiting scholar at Claremont McKenna College's Henry Salvatori Center, sat down with Pete Peterson, director of the Davenport Institute for Public Engagement and Civic Leadership at the School of Public Policy, to discuss his essay, "Not a Penny More," in defense of what he calls "antitax absolutism" published in the winter 2012 issue of City Journal.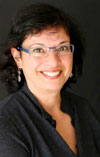 Sonia Nazario, the Pulitzer Prize-winning journalist and bestselling author of Enrique's Journey, sat down with Joel Fetzer, Seaver College professor of political science, on the occasion of her on-campus lecture exploring the story behind her award-winning work.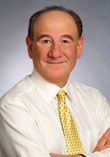 Steve Malanga is a senior fellow at the Manhattan Institute and the senior editor of City Journal. He sat down with Pete Peterson, director of the Davenport Institute for Public Engagement and Civic Leadership at the School of Public Policy, to discuss the causes of, and solutions for, California's declining job market.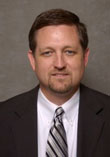 "Through a Glass Dimly: Christian Knowing in a Pluralistic World" was the topic of the 32nd annual William M. Green Distinguished Christian Scholar Lecture. Monte Cox, dean of the College of Bible and Religion at Harding University, sat down with Jerry Rushford, director of Church Relations, to discuss the epistemological shift driving worldview-level changes in Western culture and offered a Christian response to those changes.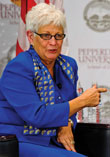 School of Law dean Deanell Reece Tacha shares memories from the bench with fellow judges Carolyn Dineen King, Dorothy W. Nelson, and Rosemary Barkett in an exclusive interview for Pepperdine Magazine, conducted by Shelley Saxer, professor of law and director of Pepperdine's Byrne Judicial Clerkship Institute.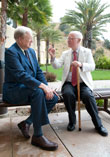 Hundreds of scholars gathered at Pepperdine University June 16-18 for the 31st annual Christian Scholars' Conference. In between lectures, excursions, panel discussions, and more, plenary speakers and internationally recognized thinkers Reverend John Polkinghorne and Ted Peters sat down with Craig Detweiler, director of the Pepperdine Institute for Entertainment, Media and Sports, to discuss the perceived gap between science and theology.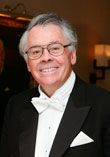 Robert H. Tuttle served as the United States Ambassador to the Court of St. James (UK) between July 2005 and February 2009. He sat down with Colleen Graffy, director of Pepperdine's Global Programs, to discuss his approach to public diplomacy throughout his post.
Lee Ohanian is a professor of economics and director of the Ettinger Family Program in Macroeconomic Research at UCLA, as well as an advisor to the Federal Reserve Bank of Minneapolis. He sat down with Luisa Blanco, professor of economics at the School of Public Policy, to discuss how the current economic crisis compares with earlier crises.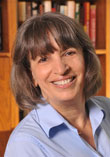 Kay S. Hymowitz is the William E. Simon Fellow at the Manhattan Institute and a contributing editor of City Journal. She sat down with Pete Peterson, the executive director of the Davenport Institute at the School of Public Policy, to discuss her provocative new commentary on gender in 21st Century America for her most recent book Manning Up: How the Rise of Women Is Turning Men Into Boys.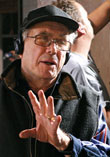 Joseph Sargent is an Emmy Award-winning feature film and television director and Pepperdine University's first Distinguished Filmmaker-in-Residence. He sat down with Craig Detweiler, associate professor of communication at Seaver College, to discuss what it takes to be a successful filmmaker.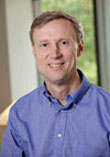 Scott Sumner is a professor of economics at Bentley University, prolific essayist for publications such as the Journal of Macroeconomics and the Bulletin of Economic Research, and economic blogger for his own publication, The Money Illusion. He sat down with Luisa Blanco, professor of economics at SPP, to discuss the current state of the stock market following the crash of 2008.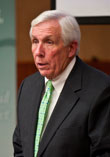 "A Call for International Religious Freedom" was the topic of a recent conference at Pepperdine's Herbert and Elinor Nootbaar Institute on Law, Religion, and Ethics. Representative Frank Wolf, who gave a keynote address, sat down to discuss key issues with Colleen Graffy, director of global programs, associate professor of law, and former deputy assistant secretary of state for public diplomacy for Europe and Eurasia at the U.S. State Department.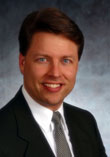 John D. Witvliet is the director of the Calvin Institute of Christian Worship and teaches worship, theology, congregational studies, and music at Calvin College and Calvin Theological Seminary. Witvliet sat down with Jerry Rushford, director of Church Relations, on the occasion of his Frank Pack Lecture concerning the importance of disciplining the creativity of music and the arts in Christian worship.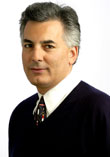 Alvaro Vargas Llosa is a Senior Fellow at the Independent Institute, a nationally syndicated columnist for the Washington Post Writers Group, and the author of the book Liberty for Latin America. He sat down with Luisa Blanco, professor of economics at the School of Public Policy, to discuss the role of Latin America on the international political stage.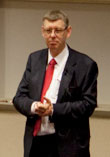 Roger Farmer is the author of How the Economy Works: Confidence, Crashes, and Self-Fulfilling Prophecies. He sat down with Luisa Blanco, professor of economics at the School of Public Policy, to discuss the current state of the American economy, reasons for the recent downturn, and methods to improve the situation.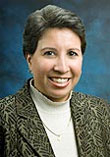 Charla Griffy-Brown, associate professor of information systems and technology management, is a hugely successful woman in the field of technology and management and was recently named as director of Pepperdine's new Center for Teaching and Learning Excellence. She sat down with Larisa Hamada, director of equal opportunity, for a discussion in honor of Women's History Month at Pepperdine.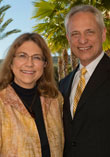 Messiah College professors Rhonda and Douglas "Jake" Jacobsen are spending the Spring 2010 semester as distinguished visiting scholars at Pepperdine. They sat down with Michael Williams of the University's Center for Faith and Learning to discuss the Religion in the Academy project and their new book, The New Soul of the American University.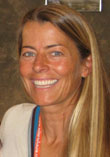 In honor of Girls in the Curl, Pepperdine's first event celebrating women in surfing, Jerry Derloshon, executive director of PR at Pepperdine, chats with Heather Hudson, producer of the film The Women and the Waves. They discuss female surfing legends who paved the way for the many women ripping up the waves today.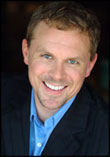 Don Marshall is Fletcher Jones Chair of Great Books at Seaver College, and teaches Samuel Beckett's famous existential play, Waiting for Godot. Jason Chanos is directing the Pepperdine theatre department's spring production of the play. Together, they discuss this thought-provoking piece from a literary and theatrical perspective.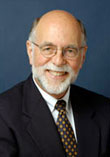 Prolific Christian scholar and Pepperdine Distinguished Professor Emeritus Richard Hughes returns to the Pepperdine campus to discuss his latest book, Christian America and the Kingdom of God. Hughes is joined by Chris Soper, the Blanche E. Seaver Chair in Social Science, who probes Hughes' perspective on the disparity between the Biblical vision of the "kingdom of God" and the values and actions of America as a superpower.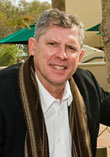 As the current sculpture chairman of the California Art Club, Christopher Slatoff is known for his life-size public sculptures. He was commissioned by Pepperdine to create a lifelike bronze sculpture of University founder George Pepperdine, the first of its kind. Joined by Michael Zakian, the director of the Frederick R. Weisman Museum of Art, Slatoff explains the process of bringing a beloved character to life in bronze.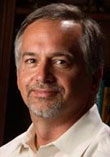 Old Testament scholar Tremper Longman is the Robert H. Gundry Professor of Biblical Studies at Westmont College in Santa Barbara, and a prolific author of books on Christianity. On the occasion of his visit to Pepperdine University to give the Frank Pack Distinguished Lecture, Longman sat down with Jerry Rushford, director of Church Relations, to discuss the inspiration for his work.
Nootbaar Fellow and School of Law alumna Nidya Paredes (JD '09) interviews second-year law student Brittany Henry about her work with Pepperdine's Special Education Clinic. Through the clinic, Henry has helped numerous parents navigated public school systems to get students the assistance they need.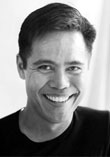 Celebrated American Indian actor and physician Evan Adams, is from the Siliamonn First Nation in British Columbia, Canada, and is best known for his role as Thomas Builds-the-Fire in the 1998 film, Smoke Signal. Adams sat down with student Mark Cruz, co-chair of the Native American Student Organization at Pepperdine, for a discussion to commemorate Native American Heritage Month.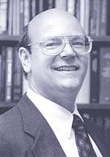 Economist Jerry Ellig is a senior research fellow at the Mercatus Center at George Mason University. In this episode of Pepperdine People, James E. Prieger, associate professor of economics at the Pepperdine School of Public Policy, interviews Ellig about the nuts and bolts of how regulation currently works in Washington, DC, the trends over the past few decades, and the future the regulatory process.
Leslie Landis, author of The Art of Overeating: A Bellyful of Laughs About Our Food Phobic Culture, finds humor in the battle between two American extremes: an obsession with calorie counting and self-indulgence. Director of Media Relations Ted Garcia, sits down with the clinical psychologist and Graduate School of Education and Psychology graduate to discuss the book, the obesity epidemic, and mac and cheese.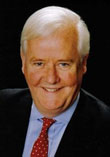 Os Guinness, Christian writer, lecturer, and social scientist, speaks with second-year law student Blake Edwards about finding purpose in our lives. Guinness was a guest speaker at the first Veritas Forum at Pepperdine University.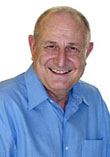 Marshall Howard, author of Let's Have Lunch Together, is known as "the guru of relationship-based fundraising." He talks with Regan Schaffer, executive director of the American Humanics program about advancing relationships in the nonprofit sector.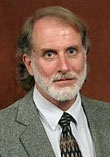 Randall Holcombe, professor of economics at Florida State University, explains to Ted Garcia, director of media relations, why he believes that many of the programs put in place by the federal government in the face of financial crisis undermine the fundamental incentives that make the nation's capitalist system work.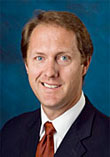 Roger Alford, of the former Diane & Guilford Glazer Institute for Jewish Studies, discusses with Director of Media Relations Ted Garcia the institute's mission to promote inter-faith dialogue, understanding, and improved relationships.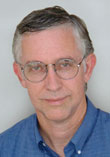 Leonard Allen, director and editor-in-chief of the Abilene Christian University Press and Leafwood Publishing, speaks with Jerry Rushford, director of Church Relations, to discuss the world of Christian publishing and education. A nationally acclaimed scholar, Allen is the author or co-author of numerous books, including Discovering Our Roots: The Ancestry of Churches of Christ.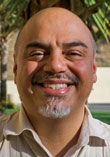 As college student in Los Angeles, Hector Tobar had one goal: to change the world. Today, as a a Pulitzer Prize-winning journalist and weekly columnist for the Los Angeles Times, his work examines the evolving and interdependent relationship between Latin America and the United States. On the first day of Latin American Heritage Month 2009, Director of Media Relations Ted Garcia speaks with Tobar on the changing role of Latinos in America.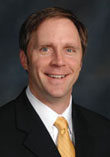 Chris Altrock, preaching minister for the Highland Church of Christ in Memphis, TN, didn't grow up in a Christian family. Raised in rural New Mexico, he became interested in the Christian faith as a teenager and found his calling at the campus ministry at New Mexico State University. He sits down with Jerry Rushford, professor of church history, to discuss preaching in postmodern, globalized culture.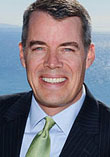 Pete Peterson is executive director of Common Sense California, an organization that promotes and supports citizen engagement as a way of producing more creative policy decisions and better citizens. He sat down with Steve Zikman, organizer of Taking it Upstream: A Green Leadership (Un)Conference, to discuss the potential topics at this highly participatory symposium sponsored by the Straus Institute for Dispute Resolution and the Palmer Center for Entrepreneurship & the Law at Pepperdine University.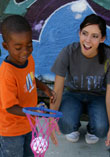 Pepperdine celebrates the 21st annual Step Forward Day on September 12, 2009. What began as a single service project by two students has grown to engage generations of alumni, parents, and friends spanning the globe to live the mission of the University: Freely ye receive; freely give. Alumnus Scott Pitts ('89), one of the student founders, joins Vice Chancellor Sara Jackson, former director of Pepperdine's Community Engagement and Service, to remember the first day of service in 1989 and discuss why the tradition continues to thrive after two decades.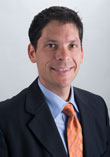 Michael L. Williams, assistant professor of information systems at the Graziadio School of Business and Management, will take the helm of the Pepperdine Center for Faith and Learning during the 2009-10 academic year. In this episode, Wiliams discusses the center's ongoing work to unite Pepperdine's passion for teaching and scholarship with its identity as a place of faith.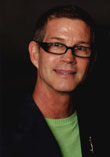 On occasion of the first Nonprofit Summer Institute at Pepperdine University, held in the summer of 2009, Regan Schaffer, associate professor of organizational behavior and management, welcomed to campus Doug Green, a consulting, strategic planning and organizational development professional to nonprofit organizations and local government. Green offered his insights into the current trends in nonprofit management, and the two discuss the challenges and rewards of the field.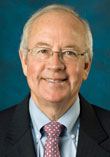 Kenneth W. Starr, the Duane and Kelly Roberts Dean and Professor of Law, and Thomas J. Stipanowich, the William H. Webster Chair in Dispute Resolution and Professor of Law sat down with Timothy Perrin, Vice Dean and Professor of Law to discuss their recent trip and participation in the Qatar Law Forum in Doha, Qatar regarding "Global Commitment to the Rule of Law".
Christopher Parkening, artistic director of the Parkening International Guitar Competition, is a distinguished professor of music at Pepperdine University's Seaver College Fine Arts Division, where he holds the Christopher Parkening Chair in Classical Guitar. Media Relations Manager Molly Drobnick sat down the guitar virtuoso to find out what's in store for the second triennial competition, in which 15 of the best young classical guitarists from around the world will vie for $65,000 in prize money.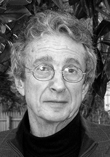 Poet C.K. Williams is the author of 10 books of poetry, including Repair, which was awarded the 2000 Pulitzer Prize. In 2005 he won the Ruth Lilly Poetry Prize, which is given to a poet "whose lifetime accomplishments warrant extraordinary recognition." In this episode, Williams, who teaches creative writing in the Lewis Center for the Arts at Princeton University, speaks with Pepperdine creative writing professor John Struloeff about the writing process and the significance of National Poetry Month.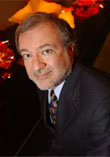 Michael Zakian, director of the Frederick R. Weisman Museum of Art on the Malibu campus, dedicates himself to bringing the highest quality of art to the museum, engaging with the Pepperdine and local communities, and building a permanent collection for the museum. From January to April 2009, Zakian had the opportunity to display the works of Robert Dowd, whose contemporary art he says "has been unjustly overlooked in recent years." Molly Drobnick, public relations manager, speaks with Zakian about the American artist, best known for his imaginative, whimsical paintings of money and stamps.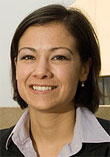 As an assistant professor of economics at the Pepperdine University School of Public Policy, Luisa Blanco specializes in economic development and international economics. In this episode, Ted Garcia, director of media relations at Pepperdine, picks her brain about her research on the issues of policy-making in Latin American countries, and specifically the rise in Leftist politics that she has observed. In January 2009, Blanco presented research at the American Economic Association Annual Meeting in San Francisco, California. She will also present in June 2009 at the Latin American Studies Association international conference in Rio de Janeiro, Brazil.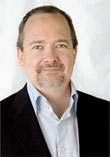 Prolific author and scholar John Stackhouse comes to Pepperdine as the featured lecturer of the fifth annual Frank Pack Distinguished Christian Scholar Lecture Program. In this episode, Jerry Rushford, director of church relations at Pepperdine University, speaks with Stackhouse about his talk, "Can God be Trusted? Faith and the Challenge of Evil." The title of the lecture comes from Stackhouse's book of the same name, in which he critically examines the doubts about a loving God that arise out of difficult situations.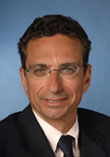 As a senior fellow at the Pepperdine School of Public Policy, Joseph Loconte writes widely about the role of religious belief in strengthening democracy, advancing human rights, and reforming civil society. He has had plenty to write about in the midst of an economic crisis and political climate change in Washington with the recent election of Barack Obama. Loconte sits down with colleague Robert Kaufman, professor of public policy, to discuss "A Christian Vision of Social Justice," a lecture in which Loconte explores social justice and proposes a new vision for Christian engagement.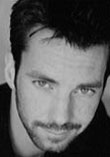 Bill Szobody has been a professor of dance at Pepperdine University for six years and has directed the dance program, Dance In Flight, for the past five years. As director of the fall 2008 musical, Thoroughly Modern Millie, he takes on the challenge of transporting Pepperdine audiences to Manhattan in 1922—a time when women were entering the workforce and the rules of love and social behavior were changing forever. Actress Jillian Lawson, a Seaver College junior who plays Millie Dillmount in the play, picks the director's brain about his modern take on Thoroughly Modern Millie.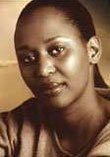 In 1994, while nearly one million Rwandan Tutsis died at the hands of Hutus, Immaculée Ilibagiza spent three months cramped in the bathroom of a merciful Hutu pastor with seven other terrified women. Her parents, brothers, friends, neighbors had all been killed. Ilibagiza has since authored a book on her experience titled, Left to Tell: Discovering God Amidst the Rwandan Holocaust. Pepperdine's Convocation director Chris Collins shares a dialogue with the genocide survivor and bestselling-author on the bumpy path she's navigated in her pursuit of forgiveness.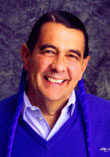 James West is a member of the Cheyenne and Arapaho tribes of Oklahoma. As president of Futures for Children, an Albuquerque-based organization, he has dedicated his life to enhancing the educational experiences of American Indian students who live on reservations. Ted Garcia, Pepperdine's director of media relations, speaks with West about issues of American Indian spirituality, to which West has lent his pen in many significant essays, and his path from childhood on a reservation in Oklahoma to becoming a nationally-recognized economic and business development expert.
Lauren Winner, author of the books, Girl Meets God, Mudhouse Sabbath, and Real Sex: The Naked Truth about Chastity, recently sat down with Pepperdine's Jerry Rushford to discuss her writing. She has appeared on PBS's Religion and Ethics Newsweekly and has written for The New York Times Book Review, The Washington Post Book World, Publishers Weekly, Books and Culture, and Christianity Today. Her essays have been included in The Best Christian Writing for the years 2000, 2002, 2004, and 2006. Winner has degrees from Duke, Columbia, and Cambridge universities, and holds a Ph.D. in history. The former book editor for Beliefnet, Winner teaches at Duke Divinity School, and lives with her husband in Durham, North Carolina.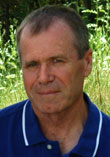 Robert Clark has over 35 years of executive management experience, with a track record for launching and successfully implementing exit strategies for startup software companies. Clark considers community service an important part of his life vocation, serving on several boards, including the Pepperdine University Alumni Chapter Board, and Pepperdine University Parent's Council. Pepperdine's Rick Gibson talks with Clark about the mission of the council and the overall vision and strategy to be used in helping to build affinity and develop community among Pepperdine University Alumni.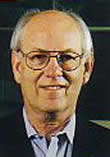 Robert Louis Wilken, the William R. Kenan Professor of the History of Christianity at the University of Virginia, spoke on "St. Augustine, The Confessions, and the Christian Intellectual Life" at Pepperdine University on Jan. 11, 2007. Pepperdine's Paul Contino sat down with Wilken to discuss his most recent work, The Spirit of Early Christian Thought: Seeking the Face of God. During the discussion, Wilken and Contino explore what some of the earliest Christian thinkers have to teach us about the relationship of faith and reason.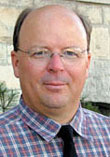 Dr. Scot McKnight, the Karl A. Olsson Professor in Religious Studies at North Park University in Chicago, IL, spoke at Pepperdine University on January 9, 2007 as a part of the third annual Frank Pack Distinguished Christian Scholar Lecture Series. Before he spoke, Dr. McKnight sat down with Pepperdine's own Jerry Rushford about his books, Jesus Creed and The Real Mary, as well as his thoughts on the emerging church movement.