Monthly Student Employee Spotlight
Our student employees are doing amazing work throughout the University. Each month, supervisors have the opportunity to nominate one of their student employees to be feature in the Monthly Supervisor Newsletter as well as be featured on the Student Employment website.
Are you a supervisor who is interested in nominating one of your student employees? Please email tess.marme@pepperdine.edu to inquire.
April 2021: Student Employee Spotlights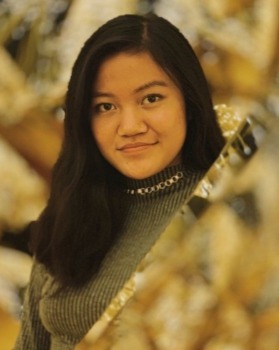 Hannah Cheng
Major: Integrated Marketing Communications
Career Goal: Working in PR/marketing in the entertainment/media industry
Hannah says, "I love the flexibility of it and that I've been able to practice so many skills I'll be using in the future, like social media analytics, graphic design, creating interactive campaigns, etc. A big thank you to my supervisor, Jeffrey Bowen, for being so supportive and helpful, and also to Laura Nickerson for providing the fun opportunity to make TikTok videos with her!"
"Hannah Cheng has been instrumental in spreading the word about the Libraries' fantastic programming and resources. You've probably seen her work if you follow any of the Libraries social media accounts. She has been creating engaging content and growing our follower base since she was a first-year student (she's now at the end of her junior year). Hannah is a motivated self-starter who requires little direction, a work quality that is sure to make her successful in the field of marketing and communications. We at the Libraries are deeply appreciative of all her hard work."
- Pepperdine Libraries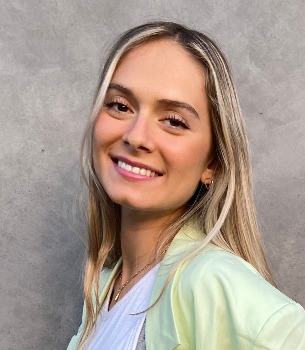 Sloane Osmers
Major: Interpersonal Communication
Career Goal: Working in media, marketing, or e-commerce fashion
Sloane says, "I have gotten so many opportunities and have met so many amazing individuals from my job. Working for Esther and Elia has been a blessing and I am so lucky to have had the chance to work for them because of how amazing they are!"
"Sloane has been a student employee in our division for almost the past four years. In that time she has grown and matured. Sloane consistently demonstrates exceptional and ethical work habits. She is a great mentor to the other student employees - always going out of her way to help, students, faculty and staff. I can always count on Sloane's dependability when it comes to work and if it worked with her schedule she is always willing to cover for another student if they couldn't work their shift. Sloane is a well-rounded student; and is a very mature young woman with a pleasant professional demeanor. She is a sweetheart! I will surely miss Sloane when she graduates this spring. I consider her one of my granddaughters from another mother. She has made me very proud!"
- COM Division
View Past Student Employee Spotlights