Monthly Student Employee Spotlight
Our student employees are doing amazing work throughout the University. Each month, supervisors have the opportunity to nominate one of their student employees to be feature in the Monthly Supervisor Newsletter as well as be featured on the Student Employment website.
Are you a supervisor who is interested in nominating one of your student employees? Please email tess.marme@pepperdine.edu to inquire.
June 2022: Student Employee Spotlight
Charlee Rae Bender
Department: Seaver College Career Center
Job Title: Career Ambassador and Student Associate
Major: Communications
Career Choice: Marketing
Charlee says, "The advisors are all so warm and welcoming, but getting to help students find their future careers and put them in the best position possible is the most fulfilling."
"Charlee Rae stands out among her peers in her consistency, reliability, and independent work ethic. I would only need to assign a project to her with a deadline and know that she would see it through in a timely manner. She is caring and kind as well as capable and efficient which is a rare combination of qualities."
- Career Center
---

View Past Student Employee Spotlights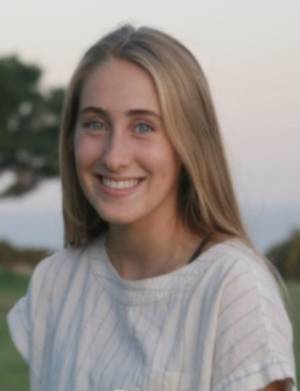 Clara Keuss
Major: International Studies
Career Choice: Working in an International Organization or diplomatic pursuit
"I love that I am pushed to learn new software and troubleshoot, which allows me to learn how to address problems effectively in all areas of my life. I also appreciate Hong so much for how much she cares for those she works with in the informational services department, and how much she cares for me and encourages me in all aspects of my life– to work hard, and balance school and work well."
- Clara Keuss
"Clara has been a vital member of the Caruso School of Law's Information Services team. Especially with the school going fully online. She has helped provide our faculty and students with exceptional support for online teaching and learning. There has never been a task that Clara has turned down. Her ability to adapt and learn quickly has helped us stay one step ahead in providing support for our faculty and students during these uncertain times. To top it off, she has done all of this with grace and a smile."
- CSOL Instructional Service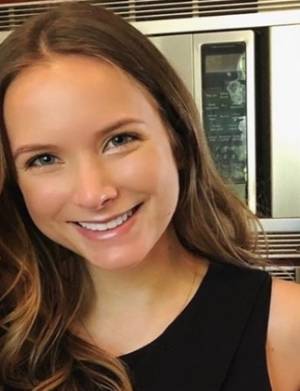 Allison Ciongoli
Major: Clinical Psychology
Career Choice: Licensed Marriage and Family Therapist
"I have learned the value of teamwork and communication, especially working in this current remote climate. I have been given the opportunity to expand my personal management and organization skills, always knowing we will reach our deadlines effectively."
- Allison Ciongoli
"Allison has been an amazing asset to the Psy.D. department. She is a self starter who goes the extra mile. She is reliable and has a great ability to connect interpersonally with her peers. She is always prepared, needs little to no direction, and is willing to seek out answers on her own. She always makes herself available to help her colleagues, the students, and the faculty. She is a hard-worker and very dependable. Allison is very thoughtful and is always willing to take on new challenges. Allison is humble and accepts feedback from her peers and mentors. I feel lucky to have her as part of my team. She is invaluable."
- Psy.D. - GSEP Psychology