Monthly Student Employee Spotlight
Our student employees are doing amazing work throughout the University. Each month, supervisors have the opportunity to nominate one of their student employees to be feature in the Monthly Supervisor Newsletter as well as be featured on the Student Employment website.
Are you a supervisor who is interested in nominating one of your student employees? Please email tess.marme@pepperdine.edu to inquire.
October Student Spotlight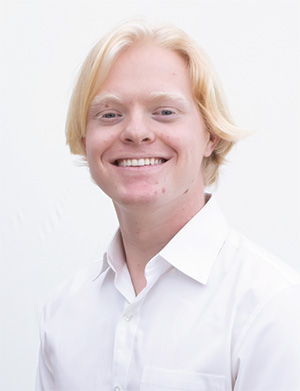 Charles Markham
Department: Community Engagement and Service
Job Title: Student Staff
Major: Communication
Career Choice: Non-profit community outreach
Charles says, "I love the environment that Christin and all the student staff have crafted. It has been a wonderful place to be a part of, as we are always encouraging each other to grow, and the skills that I have learned in this job will be indispensable for years to come. I truly have changed into a more confident and competent person because of my work in Community Engagement and Service, and that is all thanks to the amazing people I have interacted with while working there, especially Christin Shatzer Román, Olivia Robinson, Diamond Longs, and Jaimie Park."
"Charlie always demonstrates an attitude of curiosity and positivity when taking on new tasks or learning new skills. In his work to maintain and update our webpage for Community Engagement and Service, Charlie takes care and pays close attention to detail in this professional and public-facing document. Even though the work to keep our webpage updated can be tedious and may go unnoticed to some, Charlie is open to learning the process and is excited to learn new skills associated with this task."
- Community Engagement and Service
---
View Past Student Employee Spotlights
August 2022 - July 2023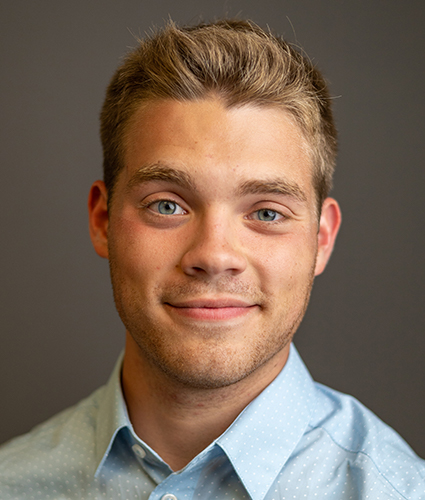 Blake Farley
Department: Hub for Spiritual Life
Job Title: Culture and Hospitality Student Lead
Major: Religion
Career Choice: Ministry/INGO Coordination and Support
Blake says, "This work has helped me deepen my commitment to showing hospitality to others, serving others through serious person-to-person connection, and offering spiritual care for peers of all different backgrounds. I am very thankful to have served and learned under this amazing team this year."
"Blake is one of those Pepperdine student leaders who consistently goes above and beyond. In the Hub, he is outstandingly courteous when assisting students with deep questions. He goes out of his way to encourage not just his student co-workers but also full-time staff."
- Hub for Spiritual Life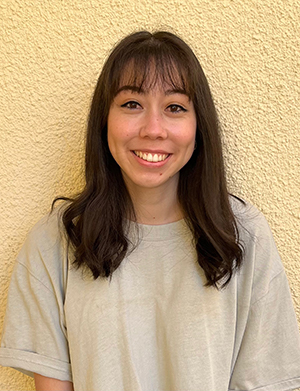 Kaitlyn Ishii
Department: Jumpstart
Job Title: Program Assistant for Assessment and Curriculum Development
Major: Liberal Arts for Education
Career Choice: Teacher
Kaitlyn says, "What I enjoy most about my job is how I am given the space and support to bring my own ideas into the program. My supervisors' constant support and belief in me has made me more confident in myself and my abilities. I can't wait to bring what I have learned in my four years with Jumpstart into the work I do after graduating!"
"Kaitlyn has been a quiet and engaged force for good care at Jumpstart over the last four years. She is always willing to learn and to help others learn. She is a good example for me of consistency, self-advocacy, and willingness to grow in uncomfortable or unknown situations."
- Jumpstart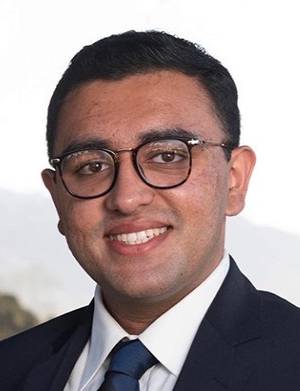 Sahej Bhasin
Department: Pepperdine Graphic
Job Title: Student Lead
Major: Business Administration
Career Choice: Management Consultant
Sahej says, "I love how I am able to engage with alumni from all different schools at Pepperdine who experienced the same things I have at the university. As challenging as this position is, it feels rewarding to know my that initiatives support the communities I work with in and out of this job."
"Sahej is a servant leader. He is what George Pepperdine talks about when this school was founded: A purpose driven servant leader. Sahej serves his classmates, his job, and Pepperdine to the highest degree and remains confident and humble during the process."
- Pepperdine Graphic
Faith Lane
Department: Special Collection & Archives
Job Title: Student Employee
Major: English Literature
Career Choice: English Professor
Faith says, "I love getting to work with rare books and being around others who are passionate about the humanities."
"Faith is thoughtful and diligent and I enjoy not only having her as a worker in Special Collections, but also just getting to know her as a person. I cannot wait to see what she accomplishes next, and I know it'll be great."
- Pepperdine Libraries
Kathleen Scott
Department: GSEP Career Services
Job Title: Career Development Specialist
Major: Leadership & Learning
Career Choice: Educational Leadership & Policy Specialist
Kathleen says, "I love that my team at GSEP Career Services has consistently been the most caring, supportive, and fun people to work with for the past two years."
"Kathleen Scott deserves to be recognized due to her commitment of providing excellence in service to others and going the extra mile to provide exceptional customer service inside and outside of school. She is a role model to our student population and interacts respectfully with all people."
- GSEP Career Services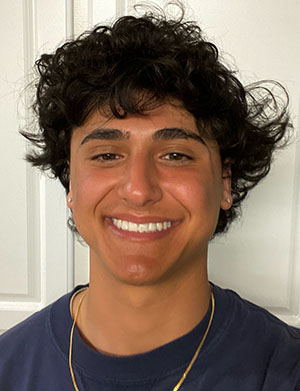 Sebastian LoGiudice
Department: Office of Student Information Services
Job Title: Student Assistant
Major: Business Administration
Career Choice: Business Owner
Sebastian said, "I love working at Onestop because it has allowed me to develop many skills that will position me for future opportunities working with customers, etc. This experience has also allowed me to meet such an incredible and loving group of people who have made such an impact in my life."
"Sebby has worked in OSIS for a year now and he is such a pleasure to work with. He always knows what needs to be done and jumps right into his shifts. He constantly has a smile on his face and is ready to help anyone (students or staff) in our office. Sebby answers the phones professionally and goes above and beyond for each individual he works with."
- Office of Student Information Services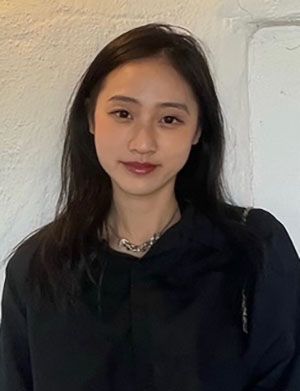 Luxi Hui
Department: Graduate School of Education and Psychology Finance Department
Job Title: Graduate Assistant
Major: Master of Arts, Psychology
Career Choice: Psychologist focusing on the area of psychology and law
Luxi said, "The most rewarding experience is being recognized for every effort I made to the team. It is the chance to be able to work in a welcoming environment with those most fun and kind-hearted people. I really appreciate everyone in the team, especially my supervisor Bo whom are always there to teach me through every procedure."
"She has been a tremendous asset to our team here at GSEP. Her attention to detail and proactive mindset are two of her greatest qualities which have proved to make a significant impact on the effectiveness and work ethic of our department and GSEP as a whole. We are extremely grateful to have Luxi on our team and while we are sad we may be losing her after the Fall 2022 term (due to her graduating after that term), we know she will be moving on to do amazing things in this world. I cannot stress enough how incredible this student is and just how thoroughly impressed we are by her achievements and accomplishments within and outside of our office."
-Graduate School of Education and Psychology Finance Department
Heather Dougan
Department: Title IX and the Student Care Team
Job Title: Graduate Student Assistant
Major: Master in Public Policy with specializations in Dispute Resolution and American Politics & Public Policy​​​​​​​
Career Choice: Public sector job promoting policy beneficial to my community
Heather said, "One aspect of my job as the Graduate Student Assistant for Title IX and the Student Care Team that I truly appreciate is the shared commitment to advancing Pepperdine University's reputation as an exceptional institution through our work with the Waves Food Cabinets to support students who have challenges accessing healthy, fulfilling food and our prevention education programming to help create a safe, supportive community."
"Heather has approached her role with such passion. In being the first student employee with our office she has played a pivotal role in the success of the Waves Food Cabinets. Every week Heather inventories each cabinet across the Malibu campus from SPP to the TAC and everywhere in between. Heather then mindfully sorts and organizes distributions for each cabinet fully considering the unique and diverse needs of the students who may access the cabinets. Heather has created a practical database that allows us to track and analyze key data points. Although, this is not the only facet of Heather's position she has excelled at supporting the mission of the Waves Food Cabinets and is a true example of living Pepperdine. Heather honors her peers in the ways she ensures students can access the cabinets with dignity. She is honest and works with integrity. It is because of these qualities that I wish to nominate Heather for the Student Employee Monthly Spotlight."
- Student Care Team and Office of Title IX
This May, we are proud to spotlight our 2023 Student Employees of the Year!
Emily Shaw, Emily Gerst, Stephanie Abad, Ethan Barragan, Jacob Jones, and Caroline Sun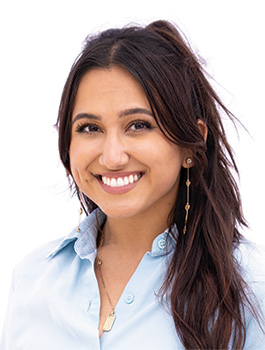 Hayden Araza
Department: Fine Arts Department
Job Title: Lead Manager of Pepperdine Studio Arts Social Media, Fine Arts Student Mentee (Faculty mentorship program), Student Library Associate
Major: International Business and Minor in Art​​​​​​​
Career Choice: Global Creative Marketer
Hayden says, "I love the creative freedom in building the Pepperdine Studio Arts Social Media brand and representing the Fine Arts Division at Pepperdine. I love the leadership opportunities and being able to grow in the art industry. For working in Payson Library, I love helping and problem solving for each patron that needs help at the front desk."
"Our social media platform has never been more of a positive and informative presence within our community. Our artists are highlighted for their outstanding work. This has encouraged so many artists in our program to pursue greater standards and excellence all around the studio arts community. As my mentee, I feel like I have an angel watching over my classes and her hard labor in my studio has been more impressive than any other mentees or assistants I've had in the past."
- Fine Arts Division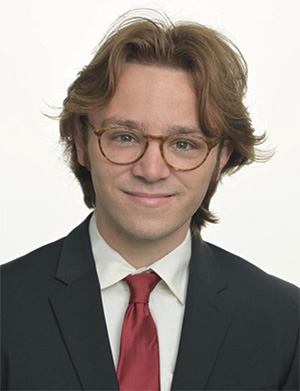 Jakob Stokes
Department: School of Law
Job Title: Research Assistant
Major: Law
Career Choice: Law or law-adjacent
Jakob says, "I owe a debt of understanding to my supervising professor, Kristine Knaplund, whose expertise of the field has been invaluable to my education. This work in particular afforded me a great deal of perspective as to the evolution of female property ownership and marital rights, and was conducted through a collection of stories told via probate records of the lives of entertaining and long-forgotten people, regular and extraordinary."
"Jake went above and beyond by organizing and summarizing the data and the results in tables and charts, and suggesting further studies he could perform. He went through another author's study to compare our results to that study."
- School of Law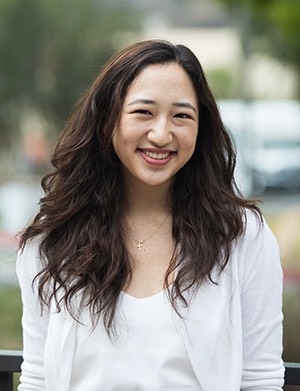 Faustina Ryu
Department: Seaver College Career Center
Job Title: Student Specialist and Events Assistant
Major: Music - Applied Vocal Performance
Career Choice: Singer
Jakob says, "Maile is my biggest role model. Her dedication and creativity inspires me to challenge myself both as a student and in the office. I couldn't have been blessed with a better supervisor who encourages me to grow. With Maile's mentorship and support, this past year I mastered several new platforms, seized professional opportunities, and gained irreplaceable experience.Talking with Maile in the office and diving with her into planning of each event is my favorite part of my job!"
"As a first-year student, I am consistently impressed with the ways that Faustina exhibits strengths in all the core competencies. Faustina demonstrates a level of emotional maturity and intelligence that is impressive for her age and I have witnessed her confidence grow over the last 7 months on our team. She is professional and responsive in both her oral and written communications and I have seen her build relationships with her coworkers seamlessly throughout her time in the Career Center. Our depatment has full trust in her to represent us beacuse she operates with the highest level of integrity and cares for others."
- Career Center
August 2021 - July 2022
Melissa Locke
Major: Public Relations
Career Choice: Public Relations/Social Media Specialist or Digital Marketer
Melissa says, "During my time working in International Programs, I get to use images and writing to help people imagine the potential of what they can experience!"
"Melissa Locke has proven to be a forward thinking and empathetic member of our team. In light of racial tension in our nation throughout 2020, Melissa added value to our redirection strategies. She also demonstrated strengths in areas inclusivity, representation, and honoring Pepperdine community members from all backgrounds. She has also demonstrated strengths in areas of P.R. crisis management and intercultural empathy in the midst of such an uncertain season."
- International Programs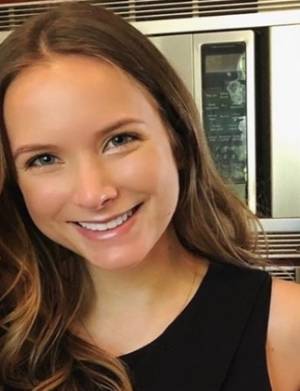 Allison Ciongoli
Major: Psychology
Career Choice: Licensed Marriage and Family Therapist
Allison says, "I have learned the value of teamwork and communication, especially working in this current remote climate. I have been given the opportunity to expand my personal management and organization skills, always knowing we will reach our deadlines effectively."
"Allison has been an amazing asset to the Psy.D. department. She is a self-starter who goes the extra mile. She is reliable and has a great ability to connect interpersonally with her peers. She is always prepared, needs little to no direction, and is willing to seek out answers on her own. She always makes herself available to help her colleagues, the students, and the faculty. She is a hard worker and very dependable. Allison is very thoughtful and is always willing to take on new challenges. Allison is humble and accepts feedback from her peers and mentors. I feel lucky to have her as part of my team. She is invaluable."
- Psy.D. - GSEP Psychology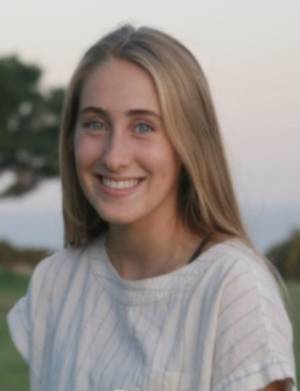 Clara Keuss
Major: International Studies
Career Choice: Working in an International Organization or diplomatic pursuit
Clara says, "I love that I am pushed to learn new software and troubleshoot, which allows me to learn how to address problems effectively in all areas of my life. I also appreciate Hong so much for how much she cares for those she works with in the informational services department, and how much she cares for me and encourages me in all aspects of my life– to work hard, and balance school and work well."
"Clara has been a vital member of the Caruso School of Law's Information Services team. Especially with the school going fully online. She has helped provide our faculty and students with exceptional support for online teaching and learning. There has never been a task that Clara has turned down. Her ability to adapt and learn quickly has helped us stay one step ahead in providing support for our faculty and students during these uncertain times. To top it off, she has done all of this with grace and a smile."
- CSOL Instructional Service
Elena Doudenkova
Major: Clinical Psychology
Career Choice: Psychotherapist
Elena says, "What I like most about my job is the research projects I work on and their improving-problem-solving focus to ground institutional research in evidence-based practice."
"Elena demonstrates responsibility for all the projects she receives. She emulates professionalism in the workplace. In addition, she is very proactive with communicating and following-up on time. As a student worker, she perfectly illustrates the quality of a Pepperdine graduate student. Elena conducted multiple research projects in the past year, such as a diversity report, student success survey, and a spiritual life survey. Her statistical skills, especially the factor analysis skills, are exactly what our office needs. She was very responsive to all the projects that we assigned to her."
- Office of Institutional Effectiveness
Jeany Ryu
Major: Business Administration with a Marketing Minor
Career Choice: Digital Marketing or Market Research Analysis
Jeany says, "In this role, I have learned to communicate effectively relying on my resources, Samantha and Rhonda, who are always available to clarify proper procedures, in order to accomplish tasks assigned to me. The Business Division fosters a positive work environment, which includes the administrative staff as well as the faculty, who are always happy and kind."
"Jeany is a supportive member of our division. She has an incredibly positive attitude, and teaches us the importance of gentleness. I am impressed by Jeany's work ethic and drive. Our division is undeniably a better place because of her actions and attitude and how she fully embraces our ideal model and structure in the Business Administration Division."
- Business Administration Division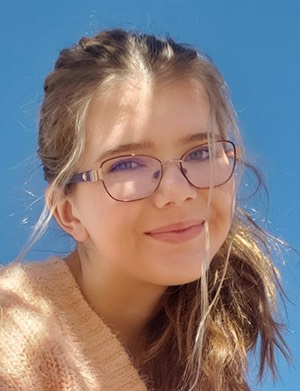 Kate Ashton
Major: Clinical Psychology
Career Choice: School Psychologist
Kate says, "I absolutely love my job. I have learned a lot about customer service, how to operate different computer systems, how to problem solve, and how to work effectively as a team. I also work with an amazing group of people who are kind, supportive, and encouraging."
"Kate came to our office as a freshmen student employee and instantly excelled. She quickly picked up the ways of our office, always exercised amazing customer service and is now one of our trainers. When COVID hit, Kate was one of our few student employees to transition to remote work with our office and she did it seamlessly. Kate will be graduating this fall and continuing to grad school for Educational Psychology. We would like to wish Kate all the best in her future endeavors. Our office is going to miss her greatly."
- Seaver Financial Assistance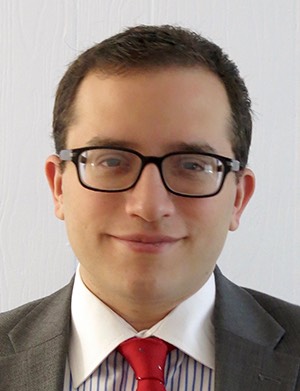 Elliot Palatnik
Major: Screenwriting
Career Choice: Screenwriter
Elliot says, "I love that I have the opportunity to help students seeking help on their papers and presentations. Knowing that I've helped a student perform better in their classes which can translate to success in their career choice makes me proud to work for the Student Engagement and Success department and for my supervisor, Emily Guetzoian."
"Elliot is our most senior student employee and has been working with us for almost two academic years now. He has worked very hard to continually update his skills and knowledge to support the students he tutors. The tutees are very pleased with Elliot's tutoring abilities, and often comment on his ability to create a safe space for discussion, to simplify confusing concepts, and to provide great suggestions for how to word long, complicated sentences. He always seeks to ensure students leave their tutoring session with progress made on their assignment and that they have more confidence in the material."
- Student Engagement and Success
Asia Ford
Major: Screen Arts
Career Choice: Graphic Designer for the NFL or NBA
Asia says, "While working as a Pepperdine Health Ambassador, I have learned how to communicate and work with a large team all working toward a common goal. I also have learned how helpful a supervisor can be in times of difficulty and how important transparency is in the work field."
"I commend Asia for having the courage to be the first PHA to do rounds on campus. Asia really paved the way for all the PHA's to come! In addition to Asia being part of developing the program, she is a PHA Lead and PHA Trainer. When a new PHA is on the schedule I let Asia know and she makes it a point to train and shadow them on their first shifts. Asia is invaluable to me and is always there when I need her! Asia is a reliable worker and is a pleasure to work with. The PHA program would not be what it is today without Asia."
- Public Safety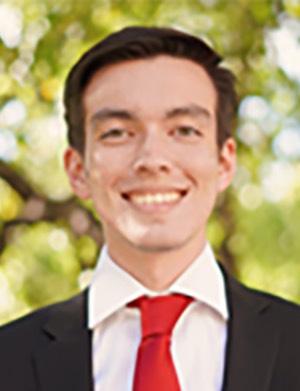 Michael Scott
Major: Computer Science/Math
Career Choice: Artificial Intelligence Researcher
Michael says, "The thing I like most about my job is just being able to be a part of all the amazing work that goes on at the OSA office. My boss, Min Hui Kim is the best boss I could ever ask for!"
"Michael has worked tirelessly and researched to collaborate new ways of data structuring and mass communication for our team. He always had a "can do" attitude with such positivity which was truly inspiring. We are so glad to have him on our team and every one of us concur."
- Office of Student Accessibility
This May, we are proud to spotlight our 2022 Student Employees of the Year!
Hannah Cheng, Giuliana Colon Roisenzvit, Regann Flynn, Sahej Bhasin, and Naya Edwards
Charlee Rae Bender
Major: Communications
Career Choice: Marketing
Charlee says, "The advisors are all so warm and welcoming, but getting to help students find their future careers and put them in the best position possible is the most fulfilling."
"Charlee Rae stands out among her peers in her consistency, reliability, and independent work ethic. I would only need to assign a project to her with a deadline and know that she would see it through in a timely manner. She is caring and kind as well as capable and efficient which is a rare combination of qualities."
- Career Center

Julianna Guerrero
Major: International Studies
Career Choice: Law School
Julianna says, "My job has played a large role in personally building my confidence, in increasing my passion for mentoring others, and in engraining in me high standards of professionalism and hospitality."
"Julianna is worthy of recognition as she is a natural and charismatic leader on our team of 18, but also a leader on campus as a Posse Scholar. I am constantly astounded by her humility - she serves from the heart and her heart is full of Jesus."
- Office of Admissions
August 2020 - July 2021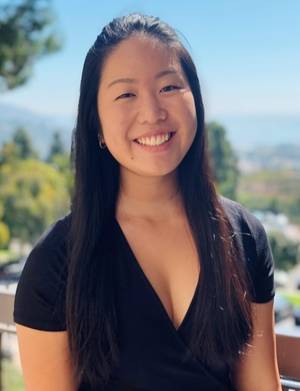 Alexis Okamoto
Major: Economics
Career Choice: Data Analytics for a tech company
Lexi says, "I really enjoy working with other students and offering my services to help them grow professionally. I also appreciate how supportive my supervisors have been to me throughout the past year! They've been nothing but encouraging and kind, and I could not have asked for better people to work for."
"Lexi is a dedicated Career Ambassador who has been graciously working remotely for the summer on top of completing a summer internship. We are so grateful for her dedication, attention to detail, and efficiency! She is such a valued member of our team and works hard to provide great service to fellow students."
- Seaver College Career Center
Michelle Okinedo
Major: Business Administration in the 5-year MBA Pepperdine program
Career Choice: She plans to specialize in Entertainment, Media, and Sports Management, eventually making a positive impact in the music industry.
Michelle says, "It has been such a joy getting to work at Waves on Call since my freshman year! I have especially enjoyed getting to connect with Pepperdine Alumni on a regular basis and seek advice from them. During my time at Waves on Call, I have gotten the opportunity to cultivate genuine connections with Pepperdine alums and gain priceless wisdom. Through the countless phone conversations I have had over the years, I have learned the art of communication and how to remain authentic. Moreover, as the supervisor for Waves on Call, I have learned to lead humbly and by example."
"At the end of the day, people will not necessarily remember that Michelle has raised a substantial amount of money for Pepperdine, yet they will remember that she put others before she put herself in order to make a successful Call Center--this is the raw impact you can not ask from someone, they just do it because they know it is the right thing to do...and because they love Pepperdine. I am blessed to have Michelle as an employee."
- Waves on Call
Jada Jensen
Major: Religion and Advertising
Career Choice: She hopes to open a Christian high school for special needs kids
Jada says, "I love my job because I get to do the things I am passionate about every day. I get to work with social media, learn more about marketing, and work with graphic design. Additionally, I love getting to support and work with our clubs. Lastly, I love my job because of the people I work with. My coworkers and my boss are some of the best people I know."
"Jada is ICA's social media intern and she is SUCH a go-getter. She consistently goes above and beyond to come up with creative content and innovative ideas for how to engage students virtually. In addition to her creativity, Jada is also a very responsible young lady and always sees projects to completion. ICA is so lucky to have her, on the team!"
- ICA (Intercultural Affairs)
Samirah Alam
Major: Psychology
Career Choice: Samirah plans to pursue a Masters in Clinical Psychology with an Emphasis in Marriage and Family Therapy at GSEP and become an LMFT
Samirah says, "I love that I get to interact with students each day and help them with paperwork since it can be a confusing process. I also love how much my work environment has fostered my growth. I've gained valuable skills during my time as a student employee, such as time management and problem-solving. I'm also thankful for the relationships that I built at my workplace and the support that my colleagues have provided me during my time as an undergraduate student.
"Samirah is one of a kind! She is an incredible balance of dominating tasks and projects while at the same time is personable and relationship-oriented. I admire how Samirah is detailed and executes tasks with great precision, while at the same time, I can carry on a conversation with her and feel seen and heard. Samirah cares for people and serves our community with great care. I am honored that she is one of our exceptional student employee colleagues!"
- Student Employment Office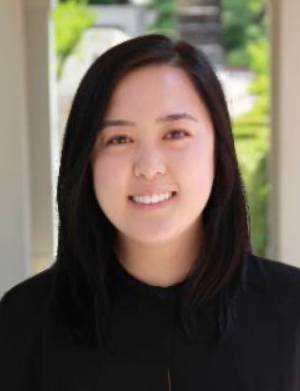 Candy Shim
Major: MS in Global Business
Career Choice: Project Management and Digital Marketing in the creative industry
Candy says, "I love each interaction I'm able to have with my peers at Graziadio and my weekly meetings with my supervisor (shout out to Emily Guetzoian)! My job has given me the opportunity to learn so much about effective communication and the importance of being proactive, especially in the current virtual environment."
"Candy is a PGBS student who joined our team this fall as a PGBS Writing Consultant. She is a terrific tutor who strives to provide her students with a positive tutoring experience. She provides additional resources and suggestions to students to help them succeed on their own after the tutoring session. As a fellow PGBS student herself, Candy is able to incorporate her own knowledge and tips into her tutoring sessions. Candy also provided a terrific, interactive presentation for students on time management strategies. Candy is a kind, thoughtful, hard-working student employee and contributes positively to the Graziadio mission."
- Student Engagement and Success (PGBS)
Brittaney Edwards
Major: Juris Doctor (JD)
Career Choice: A corporate or health law attorney
Brittaney says, "I enjoy helping students apply creative solutions to complex writing problems, and I enjoy working closely with my supervisor, Emily Guetzoian."
"Brittaney is a 3rd-year law student who joined our team this fall as a PGBS Writing Consultant. From day one, Brittaney has sought to provide an outstanding tutoring experience for the students she tutors. She is very thoughtful and always very intentional in her planning and her approach to tutoring. She also made a great presentation on Learning Styles for our students. Since she holds an MBA herself, Brittaney has been especially helpful in mentoring some of our business school students and providing them personalized study strategies and advice during tutoring sessions. Brittaney is intelligent, professional, and an asset to our team."
- Student Engagement and Success (PGBS)
Zoe Clevely
Major: Business Major and Applied Math and Art Minor
Career Choice: To be creative and do something impactful and meaningful
Zoe says, "I love that I get to help bring light to an amazing nonprofit, and in doing so get to help disadvantaged students in the LA area get the support they desperately need to thrive! I also love getting Pepperdine athletes involved with the Emily Shane Foundation as it is not only so amazing for the students they will be supporting, but also an amazing experience for them to step up and make a difference in the community that supports them so much."
"Zoe deserves recognition for her efforts in doing all she can to help promote our nonprofit charity's work to the Pepperdine Community. As an athlete - a Pepperdine Wave - Zoe displayed great leadership and communication skills in coordinating an effort with all sports teams that comprise the Waves to educate everyone about our work (serving children in middle school who risk academic failure with no recourse due to financial limitations). She did a terrific job!"
- The Emily Shane Foundation
MaLaun 'Launnie' Phillips
Major: Psychology and Hispanic Studies
Career Choice: Forensic Psychologist
Launnie says, "I really love working in the Student Employment Office because I have been able to work with such amazing and inspiring people who encourage me to be the best version of me that I can be. The opportunities to grow in the office have been outstanding and my supervisors and coworkers really make me feel at home."
"Launnie is the epitome of professionalism. I admire Launnie's leadership qualities and her ability to be an effective communicator. She provides incredible insights, suggestions, and solutions on how our office can function more efficiently, as well as ways we can better serve our community of students, staff, faculty, and outside constituents through a cultural awareness, diversity, and inclusion lens. The Student Employment Office is richly blessed to have Launnie as one of our student colleagues."
- Student Employment Office
Hannah Cheng
Major: Integrated Marketing Communications
Career Choice: Working in PR/marketing in the entertainment/media industry
Hannah says, "I love the flexibility of it and that I've been able to practice so many skills I'll be using in the future, like social media analytics, graphic design, creating interactive campaigns, etc. A big thank you to my supervisor, Jeffrey Bowen, for being so supportive and helpful, and also to Laura Nickerson for providing the fun opportunity to make TikTok videos with her!"
"Hannah Cheng has been instrumental in spreading the word about the Libraries' fantastic programming and resources. You've probably seen her work if you follow any of the Library's social media accounts. She has been creating engaging content and growing our follower base since she was a first-year student (she's now at the end of her junior year). Hannah is a motivated self-starter who requires little direction, a work quality that is sure to make her successful in the field of marketing and communications. We at the Libraries are deeply appreciative of all her hard work."
- Pepperdine libraries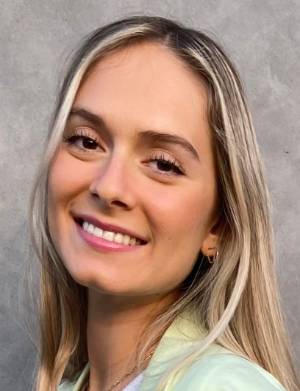 Sloane Osmers
Major: Interpersonal Communication
Career Choice: Working in media, marketing, or e-commerce fashion
Sloane says, "I have gotten so many opportunities and have met so many amazing individuals from my job. Working for Esther and Elia has been a blessing and I am so lucky to have had the chance to work for them because of how amazing they are!"
"Sloane has been a student employee in our division for almost the past four years. In that time she has grown and matured. Sloane consistently demonstrates exceptional and ethical work habits. She is a great mentor to the other student employees - always going out of her way to help, students, faculty and staff. I can always count on Sloane's dependability when it comes to work and if it worked with her schedule she is always willing to cover for another student if they couldn't work their shift. Sloane is a well-rounded student; and is a very mature young woman with a pleasant professional demeanor. She is a sweetheart! I will surely miss Sloane when she graduates this spring. I consider her one of my granddaughters from another mother. She has made me very proud!"
- COM Division
This May, we are proud to spotlight our 2021 Student Employees of the Year!
Derek Pinto, Sepideh Agahi, Candy Shim, Grace Ramsey, and Mary Buffaloe!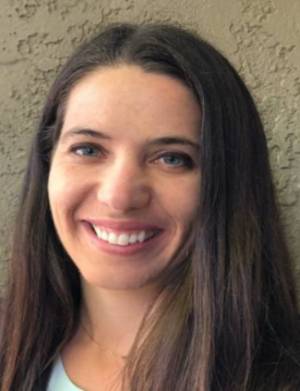 Eva Kram
Major: Doctorate in Clinical Psychology
Career Choice: Clinical Psychologist
Eva says, "As a busy doctoral student also working a full-time internship, I appreciate the autonomy in this job and the trust instilled in me to complete my responsibilities. The team has been very supportive throughout the few years I have been a teacher assistant for this course!"
"Eva Kram has been an amazing Teaching Assistant for the MACLP Online Program. her hard work, consistency, dedication, and organizational skills are impeccable. Eva has great insight and clinical aptitude has served us well in the Online Clinical Psychology program."
- MACLP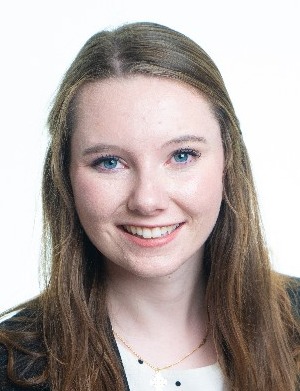 Erin Miller
Major: Religion
Career Choice: Pursuing a Master of Divinity at Duke in the Fall
Erin says, "I love the fun people I get to see in the office!"
"With Erin as my employee, I feel confident that the oversight of this program is well managed and often find myself giving Erin additional responsibilities, due to her level of competence. Erin went above and beyond her role in this office by volunteering to write a small group curriculum for student leaders, complete with study tools, summaries of various biblical texts, and discussion questions for students. Her written curriculum is now in the small group library alongside the written curricula of Pepperdine faculty and staff."
- Spiritual Life Programs
October 2019 - July 2020
Esther Chung
Major: Political Science Major with a Nonprofit Management Minor
Career Choice: Working in an area that focuses on global justice
Esther works in the Convocation office and she loves her co-workers and supervisors. According to Esther, "They are so encouraging and make work so easy".
"As a production assistant, Esther is the behind the scene wizard who makes Wednesday Chapel happen each week. Her love and passion for organized events, intentional services, and a promptly returned email fuels our ministry. We are so thankful for her love of this campus and commitment to the work of this office!"
- Convocation: Spiritual Life Programs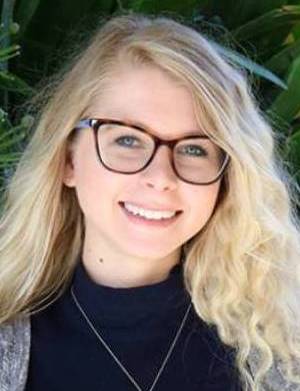 Sydnie Greger
Major: Master's Degree in Marriage and Family Therapy.
Career Choice: She plans to earn her Ph. D. in Clinical Psychology to continue her career in therapy specializing in anxiety and mood disorders in children and teens. She also plans to teach psychology in a collegial setting
Sydnie says, "I love the people I work with. I have worked in the financial assistance office since the beginning of my freshman year. Now, as a last semester senior, I feel like the financial aid staff is my family."
"Sydnie has been working with us for her entire 4-year career at Pepperdine. She has taken her position very seriously and successfully trained many of our new incoming student workers. Her vast knowledge of the job and ability to help students and parents through the financial aid process in a calm and clear path is a true example of the Pepperdine way. She will be greatly missed by all of the FA Office staff, student workers and advisors."
- Financial Aid Office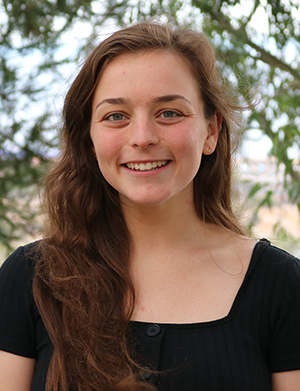 Kayley Butler
Major: Physics with a Sustainability Minor
Career Choice: She aspires to obtain her PhD in Environmental Science and work with the Los Angeles community to prepare a healthier path for future generations.
For the past three years, she has worked at the Pepperdine Fund helping to educate students and alumni on the importance of giving back and increasing the value of her degree. Kayley says, "She is so grateful to work with supportive people who love Pepperdine and Excel Spreadsheets as much as she does!"
"Kayley is being nominated for this honor because she is a hard worker, diligent in every detail - no matter how small - and keeps our office running. Her service-oriented nature, leadership, and supervision of the other student employees in our area, as well as her life purpose makes her the ideal Pepperdine student, employee, and champion."
- The Pepperdine Fund
Kimberly Nesper
Major: PhD of Global Leadership and Change
Career Choice: Foreign Services Officer or Ambassador
Kimberly says, "I have truly enjoyed working for my supervisor, Sue Funkhouser, and her team in the MSOD department. Every day in the office, I am greeted by friendly people. The work I do is truly rewarding, as I see students progress through their academic careers."
"Kimi's expertise with excel has increased our efficiency. Her analytic and data crunching skills are utilized by the academic director's research. By working with Kimi collaboratively, we have tackled and completed complex projects. Her attitude is bar-none - cheerful and happy to support and serve in whatever is needed. No task is too small or too large. We are blessed to have her on our team."
- PGBS: Masters of Organizational Development Program Office
Georgia Zanca
Major: Journalism with an outside concentration in Screen Arts
Career Choice: Work for Walt Disney
Georgia says, "The Emily Shane Foundation has given me the exceptional opportunity to help others recognize their own talents and to see my students mature and grow into incredible young men and women. Getting to be with students on a weekly basis exposes me to new perspectives and provides me with insight from different backgrounds, languages, and more. "
"Georgia demonstrates a tremendous work ethic and works well with minimal supervision. She is extremely creative in her approach when working with a student who did not speak English and was able to forge a productive relationship with her by using online resources to translate back and forth from English and Spanish. This student has improved her English speaking skills and is notably more confident due to Georgia's care and persistence. Georgia is a wonderful colleague and a joy to work with."
- The Emily Shane Foundation
The Emily Shane Foundation is one of Pepperdine's Work Study Community Service Partners. Students who have been awarded a Federal Work Study award have the opportunity to work off-site in the community. The Emily Shane Foundation is a unique educational initiative that provides essential mentoring/tutoring to disadvantaged middle school children across Los Angeles and Ventura counties.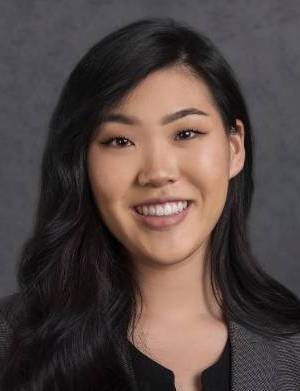 Cindy Kim
Major: Advertising degree with an emphasis in Business
Career Choice: Dental or Dental Missionary
Cindy says, "I love my supervisors and the people I work with in the Information Technology department. Not only are they super intelligent, their personalities make it such a fun place to be. Thank you Tessa, Lynn, and Tim for always being there to help me!"
"Cindy has not only been an exceptional employee but has always been excited to work. With the pandemic and sending many of our students home, Cindy was available 4 and sometimes 5 days out of the week. She is a kind and understanding hard worker, and continues to leave her mark within Tech Central."
- IT Client Services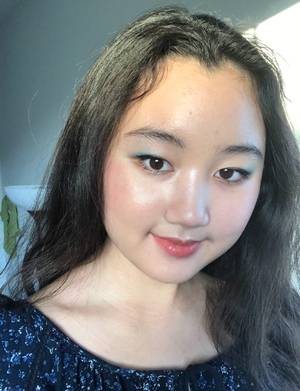 Dai-Ning (Maggie) Lin
Major: Advertising degree with an emphasis in Business
Career Choice: Dental or Dental Missionary
Maggie says, "I love how my on-campus job at the Intercultural Affairs Office provided me with the opportunities to utilize my creativity and artistic skills to overcome challenges and to support our diverse community. Moreover, it has also introduced me to so many amazing people from such varying backgrounds, who made my Pepperdine experience all the better! Big shout-outs to my supervisors, Rebecca, Dani, and Daniel for all the advice; and a big thank you to all my colleagues for making "work" so fun."
"Maggie is passionate, driven, and a go-getter. She creates beautiful videos highlighting the work that is done in ICA in a timely manner. Her work showcases her creativity and is always done at the highest level of excellence. She takes initiative, brings new ideas to our staff meetings, and is always willing to learn and grow."
- Intercultural Affairs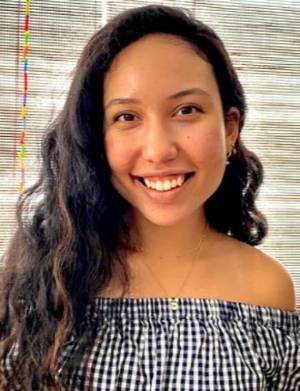 Isabella Teague
Major: Advertising degree with an emphasis in Creative Writing
Career Choice: She hopes to one day lead through Art Direction in an ad agency or her own
Isabella is an incoming senior majoring in Advertising with an emphasis in Creative Writing. She hopes to one day lead through Art Direction in an ad agency or her own.
Isabella says, "Working at the Student Employment Office each day was an adventure and each task was never the same. I've never had such a wonderful, understanding supervisor like Tess - someone I can always joke and have a heart-to-heart conversation with. Though words can't fully express how much this experience has meant to me, I will say that working at the Student Employment Office has helped me grow, understand myself better, and motivated me to make a difference in any choice of work I choose to do."
"Isabella has worked in our office for a year and constantly goes over and beyond what is asked of her. Among other responsibilities, she created all the marketing items for National Student Employment Week and led our social media campaign where we raffle off 3 prizes each day. Isabella is incredibly talented and an absolute joy to work. She is not only professional in all that she does but has a witty sense of humor while treating everyone with the utmost care. Thank you Isabella for all your hard work and for being creative, a problem solver, and dependable."
- Student Employment Office
Zion Chang
Major: Digital Arts and Computer Science
Career Choice: Zion would like to eventually work abroad and do career missions. For now, it is her hope to work in the Digital Arts field-- specifically in graphic design, but she is also interested in front-end related work.
Zion says, "I am a graphic designer for the Center for Faith and Learning and this job has encouraged me to pursue art as a career rather than keep it as a hobby, while still glorifying God. My favorite part of this job is easily my relationship with my boss, Stephanie. She is extremely supportive and loving, and I enjoy every conversation I have with her. Thank you, Stephanie, for being the amazing woman that you are! I am always encouraged by you to be a better daughter of Christ."
"Zion is going into her senior year and has worked for me since her first year at Pepperdine, creating our marketing materials. She is super talented and creative and her art has only grown more impressive over the years. She is flexible and independent, cheerful and positive, and thinks deeply about how her faith informs her choices and her pursuits in life. It has been an absolute joy to have her as an employee and I dearly miss our weekly check-ins in the office. I am looking forward to working with Zion during her senior year!"
- Center for Faith and Learning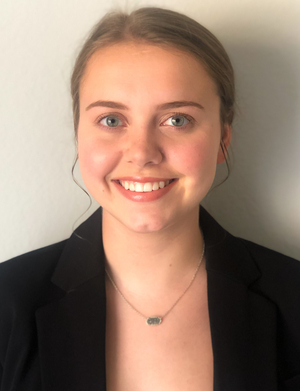 Emma Thomasson
Major: Philosophy
Career Choice: Marriage and Family Therapist
Emma says, "My favorite part of my job is that my supervisors have become like family to me, they have truly helped make Pepperdine into my home away from home."
"Emma is an outstanding contributor to the work of OSA. She has a rare combination of gifts: good judgment, smart intuition, excellent written and verbal communication skills. Emma is wise beyond her years. These skills allow us to rely on her to navigate exam procedures with professors as well as answer phones during our weekly professional staff team meeting. We trust her to talk with parents -- no small responsibility. Emma is punctual, reliable, and always follows through. She is a gift to our office as well as the students and faculty we serve."
- Office of Student Accessibility