Monthly Student Employee Spotlight
Our student employees are doing amazing work throughout the University. Each month, supervisors have the opportunity to nominate one of their student employees to be feature in the Monthly Supervisor Newsletter as well as be featured on the Student Employment website.
Are you a supervisor who is interested in nominating one of your student employees? Please email tess.marme@pepperdine.edu to inquire.
October 2021: Student Employee Spotlight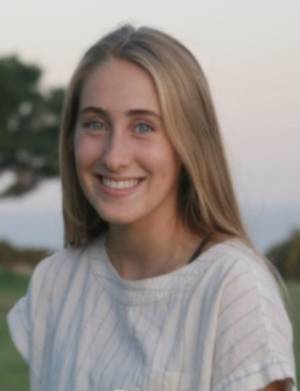 Clara Keuss
Major: International Studies
Career Choice: International Organization or Diplomacy
Clara says, "I love that I am pushed to learn new software and troubleshoot, which allows me to learn how to address problems effectively in all areas of my life. I also appreciate Hong so much for how much she cares for those she works with in the informational services department, and how much she cares for me and encourages me in all aspects of my life to work hard, and balance school and work well."
"Clara has been a vital member of the Caruso School of Law's Information Services team. Especially with the school going fully online. She has helped provide our faculty and students with exceptional support for online teaching and learning. There has never been a task that Clara has turned down. Her ability to adapt and learn quickly has helped us stay one step ahead in providing support for our faculty and students during these uncertain times. To top it off, she has done all of this with grace and a smile."
- CSOL Instructional Service
---

View Past Student Employee Spotlights
October 2019 - July 2021
 

October 2019
Esther Chung

Esther Chung is a Political Science Major with a Nonprofit Management Minor. Her career goal is to work in an area that focuses on global justice. She works in the Convocation office and she loves her co-workers and supervisors. According to Esther, "They are so encouraging and make work so easy".

"As a production assistant, Esther is the behind the scene wizard who makes Wednesday Chapel happen each week. Her love and passion for organized events, intentional services, and a promptly returned email fuels our ministry. We are so thankful for her love of this campus and commitment to the work of this office!"
- Convocation - Spiritual Life Programs
 

November 2019
Sydnie Greger

In Fall 2020, Sydnie will start her Master's degree in Marriage and Family Therapy. She then plans to earn her Ph. D. in Clinical Psychology to continue her career in therapy specializing in anxiety and mood disorders in children and teens. She also plans to teach psychology in a collegial setting. She says, "I love the people I work with. I have worked in the financial assistance office since the beginning of my freshman year. Now, as a last semester senior, I feel like the financial aid staff is my family."

"Sydnie has been working with us for her entire 4 year career at Pepperdine. She has taken her position very seriously and successfully trained many of our new incoming student workers. Her vast knowledge of the job and ability to help students and parents though the financial aid process in a calm and clear path is a true example of the Pepperdine way. She will be greatly missed by all of the FA Office staff, student workers and advisors."
- Financial Aid Office
 

December 2019
Kayley Butler

Kayley Butler is a Physics Major with a Sustainability Minor. She aspires to obtain her PhD in Environmental Science and work with the Los Angeles community to prepare a healthier path for future generations. For the past three years she has worked at the Pepperdine Fund helping to educate students and alumni on the importance of giving back and increasing the value of her degree.

Kayley says, she is so grateful to work with supportive people who love Pepperdine and Excel Spreadsheets as much as she does!

"Kayley is being nominated for this honor because she is a hard worker, diligent in every detail - no matter how small - and keeps our office running. Her service oriented nature, leadership, and supervision of the other student employees in our area, as well as her life purpose makes her the ideal Pepperdine student, employee, and champion."
- The Pepperdine Fund
 

February 2020
Kimberly Nesper

Kimberly Nesper is currently studying for her PhD of Global Leadership and Change. Her career goal is to one day be a Foreign Services Officer or Ambassador.

Kimberly says, "I have truly enjoyed working for my supervisor, Sue Funkhouser, and her team in the MSOD department. Everyday in the office, I am greeted by friendly people. The work I do is truly rewarding, as I see students progress through their academic careers."

"Kimi's expertise with excel has increased our efficiency. Her analytic and data crunching skills are utilized by the academic director's research. By working with Kimi collaboratively, we have tackled and completed complex projects. Her attitude is bar-none - cheerful and happy to support and serve in whatever is needed. No task is too small or too large. We are blessed to have her on our team"
- PGBS - Masters of Organizational Development Program Office
 

April 2020
Georgia Zanca

Georgia Zanca is majoring in Journalism with an outside concentration in Screen Arts and hopes to work for Walt Disney.

Georgia says, "The Emily Shane Foundation has given me the exceptional opportunity to help others recognize their own talents and to see my students mature and grow into incredible young men and women. Getting to be with students on a weekly basis exposes me to new perspectives and provides me with insight from different backgrounds, languages, and more. "
"Georgia demonstrates a tremendous work ethic, and works well with minimal supervision. She is extremely creative in her approach when working with a student who did not speak english and was able to forge a productive relationship with her by using online resources to translate back and forth from English and Spanish. This student has improved her english speaking skills and is notably more confident due to Georgia's care and persistence. Georgia is a wonderful colleague and a joy to work with."
- The Emily Shane Foundation
The Emily Shane Foundation is one of Pepperdine's Work Study Community Service Partners. Students who have been awarded a Federal Work Study award have the opportunity to work off-site in the community. The Emily Shane Foundation is a unique educational initiative that provides essential mentoring/tutoring to disadvantaged middle school children across Los Angeles and Ventura counties.
 

May 2020
Cindy Kim

Cindy Kim is an undergraduate senior graduating with an Advertising degree with an emphasis in Business. In the future, she hopes to go into Dental or Dental Missionary.

Cindy says, "I love my supervisors and the people I work with in the Information Technology department. Not only are they super intelligent, their personalities make it such a fun place to be. Thank you Tessa, Lynn, and Tim for always being there to help me!"
"Cindy has not only been an exceptional employee, but has always been excited to work. With the pandemic and sending many of our students home, Cindy was available 4 and sometimes 5 days out of the week. She is a kind and understanding hard worker, and continues to leave her mark within Tech Central."
- IT Client Services
 

June 2020
Dai-Ning (Maggie) Lin
 

 

 

As a rising sophomore, she has yet to discern what God's plans are for her. Nonetheless, she aspires to become a philanthropic business leader that will work with sustainability in mind and give back to society.
Maggie says, "I love how my on-campus job at the Intercultural Affairs Office provided me with the opportunities to utilize my creativity and artistic skills to overcome challenges and to support our diverse community. Moreover, it has also introduced me to so many amazing people from such varying backgrounds, who made my Pepperdine experience all the better! Big shout-outs to my supervisors, Rebecca, Dani, and Daniel for all the advice; and a big thank you to all my colleagues for making "work" so fun."
"Maggie is passionate, driven, and a go getter. She creates beautiful videos highlighting the work that is done in ICA in a timely manner. Her work showcases her creativity and is always done at the highest level of excellence. She takes initiative, brings new ideas to our staff meetings, and is always willing to learn and grow."
- Intercultural Affairs
Isabella Teague
 

 

 

 

Isabella is an incoming senior majoring in Advertising with an emphasis in Creative Writing. She hopes to one day lead through Art Direction in an ad agency or her own.
Isabella says, "Working at the Student Employment Office each day was an adventure and each task was never the same. I've never had such a wonderful, understanding supervisor like Tess - someone I can always joke and have a heart-to-heart conversation with. Though words can't fully express how much this experience has meant to me, I will say that working at the Student Employment Office has helped me grow, understand myself better, and motivated me to make a difference in any choice of work I choose to do."
"Isabella has worked in our office for a year and constantly goes over and beyond what is asked of her. Among other responsibilities, she created all the marketing items for National Student Employment Week and led our social media campaign where we raffle off 3 prizes each day. Isabella is incredibly talented and an absolute joy to work. She is not only professional in all that she does but has a witty sense of humor while treating everyone with the utmost care. Thank you Isabella for all your hard work and for being creative, a problem solver, and dependable."
- Student Employment Office
 

July 2020

 
Zion Chang
As Digital Arts and Computer Science are growing industries around the world,  
Zion would like to eventually work abroad and do career missions.
For now, it is her hope to work in the Digital Arts field-- specifically in graphic
design, but she is also interested in front-end related work.



Zion says, "I am a graphic designer for the Center for Faith and Learning and
this job has encouraged me to pursue art as a career rather than keep it as a
hobby, while still glorifying God. My favorite part of this job is easily my
relationship with my boss, Stephanie. She is extremely supportive and loving,
and I enjoy every conversation I have with her. Thank you, Stephanie, for being
the amazing woman that you are! I am always encouraged by you to be a better
daughter of Christ."

 
"Zion is going into her senior year and has worked for me since her first year at Pepperdine, creating our marketing materials. She is super talented and creative and her art has only grown more impressive over the years. She is flexible and independent, cheerful and positive, and thinks deeply about how her faith informs her choices and her pursuits in life. It has been an absolute joy to have her as an employee and I dearly miss our weekly check-ins in the office. I am looking forward to working with Zion during her senior year!"
- Center for Faith and Learning
Emma Thomasson
Emma is pursuing a bachelor's degree in Philosophy with plans of becoming a
Marriage and Family Therapist in her bright future.



Emma says, "My favorite part of my job is that my supervisors have become like
family to me, they have truly helped make Pepperdine into my home away
from home."

 
"Emma is an outstanding contributor to the work of OSA. She has a rare combination of gifts: good judgement, smart intuition, excellent written and verbal communication skills. Emma is wise beyond her years. These skills allow us to rely on her to navigate exam procedures with professors as well as answer phones during our weekly professional staff team meeting. We trust her to talk with parents -- no small responsibility. Emma is punctual, reliable, and always follows through. She is a gift to our office as well as the students and faculty we serve."
- Office of Student Accessibility
 

August 2020
Alexis Okamoto
As an Economics major, Alexis hopes to work in Data Analytics for a tech company one day.



Lexi says, "I really enjoy working with other students and offering my services
to help them grow professionally. I also appreciate how supportive my supervisors
have been to me throughout the past year! They've been nothing but encouraging
and kind, and I could not have asked for better people to work for."
"Lexi is a dedicated Career Ambassador who has been graciously working remotely for the summer on top of completing a summer internship. We are so grateful for her dedication, attention to detail, and efficiency! She is such a valued member of our team and works hard to provide great service to fellow students."
- Seaver College Career Center
 

September 2020
Michelle Okinedo
Michelle is a Business Administrator major in the 5 year MBA Pepperdine program.
She plans to specialize in Entertainment, Media, and Sports Management,
eventually making a positive impact in the music industry.

 

Michelle says, "It has been such a joy getting to work at Waves on Call since my
freshman year! I have especially enjoyed getting to connect with Pepperdine Alumni
on a regular basis and seek advice from them. During my time at Waves on Call I
have gotten the opportunity to cultivate genuine connections with Pepperdine
alums and gain priceless wisdom. Through the countless phone conversations I
have had over the years, I have learned the art of communication and how to remain
authentic. Moreover, as the supervisor for Waves on Call, I have learned to lead
humbly and by example."
"At the end of the day, people will not necessarily remember that Michelle has raised a substantial amount of money for Pepperdine, yet they will remember that she put others before she put herself in order to make a successful Call Center--this is the raw impact you can not ask from someone, they just do it because they know it is the right thing to do...and because they love Pepperdine. I am blessed to have Michelle as an employee."
- Waves on Call
 

October 2020
Jada Jensen
Jada is a double major in Religion and Advertising. One day, she hopes to open a Christian high school for special needs kids.
Jada says, "I love my job because I get to do the things I am passionate about everyday. I get to work with social media, learn more about marketing, and work with graphic design. Additionally, I love getting to support and work with our clubs. Lastly, I love my job because of the people I work with. My coworkers and my boss are some of the best people I know."
"Jada is ICA's social media intern and she is SUCH a go getter. She consistently goes above and beyond to come up with creative content and innovative ideas for how to engage students virtually. In addition to her creativity Jada is also a very responsible young lady and always sees projects to completion. ICA is so lucky to have her, on the team!"

- ICA (Intercultural Affairs
 

November 2020
Samirah Alam
Samirah is finishing up her degree in Psychology. Upon graduating this semester, Samirah will begin Graduate courses to pursue a Masters in Clinical Psychology with an Emphasis in Marriage and Family Therapy at GSEP. Samirah plans to become an LMFT.
Samirah says, "I love that I get to interact with students each day and help them with paperwork since it can be a confusing process. I also love how much my work environment has fostered my growth. I've gained valuable skills during my time as a student employee, such as time management and problem solving. I'm also thankful for the relationships that I built at my workplace and the support that my colleagues have provided me during my time as an undergraduate student.
"Samirah is one of a kind! She is an incredible balance of dominating tasks and projects while at the same time is personable and relationship-oriented. I admire how Samirah is detailed and executes tasks with great precision, while at the same time, I can carry on a conversation with her and feel seen and heard. Samirah cares for people and serves our community with great care. I am honored that she is one of our exceptional student employee colleagues!"
- Student Employment Office
 

December 2020
Candy Shim
Major: MS in Global Business
Career Goal: Project Management and Digital Marketing in the creative industry (hopefully one day abroad)

Candy says, "I love each interaction I'm able to have with my peers at Graziadio and my weekly meetings with my supervisor (shout out to Emily Guetzoian)! My job has given me the opportunity to learn so much about effective communication and the importance of being proactive, especially in the current virtual environment."
"Candy is a PGBS student who joined our team this fall as a PGBS Writing Consultant. She is a terrific tutor who strives to provide her students with a positive tutoring experience. She provides additional resources and suggestions to students to help them succeed on their own after the tutoring session. As a fellow PGBS student herself, Candy is able to incorporate her own knowledge and tips into her tutoring sessions. Candy also provided a terrific, interactive presentation for students on time management strategies. Candy is a kind, thoughtful, hard-working student employee and contributes positively to the Graziadio mission."
- Student Engagement and Success (PGBS)
 

January 2021
Brittaney Edwards
 

Major: Juris Doctor (JD)
Career Goal: I intend to become a corporate or health law attorney.

Brittaney says, "I enjoy helping students apply creative solutions to complex writing problems, and I enjoy working closely with my supervisor, Emily Guetzoian."
"Brittaney is a 3rd-year law student who joined our team this fall as a PGBS Writing Consultant. From day one, Brittaney has sought to provide an outstanding tutoring experience for the students she tutors. She is very thoughtful and always very intentional in her planning and her approach to tutoring. She also made a great presentation on Learning Styles for our students. Since she holds an MBA herself, Brittaney has been especially helpful in mentoring some of our business school students and providing them personalized study strategies and advice during tutoring sessions. Brittaney is intelligent, professional, and an asset to our team."
- Student Engagement and Success (PGBS)
 

February 2021
Zoe Clevely
Major: Business Major and Applied Maths and Art Minor
Career Goal: What is most important is that I am able to be creative and do something impactful and meaningful.

Zoe says, "I love that I get to help bring light to an amazing nonprofit, and in doing so get to help disadvantaged students in the LA area get the support they desperately need to thrive! I also love getting Pepperdine athletes involved with the Emily Shane Foundation as it is not only so amazing for the students they will be supporting, but also an amazing experience for them to step up and make a difference in the community that supports them so much."
"Zoe deserves recognition for her efforts in doing all she can to help promote our nonprofit charity's work to the Pepperdine Community. As an athlete - a Pepperdine Wave - Zoe displayed great leadership and communication skills in coordinating an effort with all sports teams that comprise the Waves to educate everyone about our work (serving children in middle school who risk academic failure with no recourse due to financial limitations). She did a terrific job!"
- The Emily Shane Foundation
 

March 2021
Malaun 'Launnie' Phillips
MaLaun 'Launnie' Phillips
Major - Psychology and Hispanic Studies
Career Goal - Forensic Psychologist
Launnie says, "I really love working in the Student Employment Office because I have been able to work with such amazing and inspiring people who encourage me to be the best version of me that I can be. The opportunities to grow in the office have been outstanding and my supervisors and coworkers really make me feel at home."
"Launnie is the epitome of professionalism. I admire Launnie's leadership qualities and her ability to be an effective communicator. She provides incredible insights, suggestions, and solutions on how our office can function more efficiently, as well as ways we can better serve our community of students, staff, faculty, and outside constituents through a cultural awareness, diversity, and inclusion lens. The Student Employment Office is richly blessed to have Launnie as one of our student colleagues."
- Student Employment Office
 

April 2021
Hannah Cheng
Major: Integrated Marketing Communications
Career Goal: Working in PR/marketing in the entertainment/media industry

Hannah says, "I love the flexibility of it and that I've been able to practice so many skills I'll be using in the future, like social media analytics, graphic design, creating interactive campaigns, etc. A big thank you to my supervisor, Jeffrey Bowen, for being so supportive and helpful, and also to Laura Nickerson for providing the fun opportunity to make TikTok videos with her!"
"Hannah Cheng has been instrumental in spreading the word about the Libraries' fantastic programming and resources. You've probably seen her work if you follow any of the Libraries social media accounts. She has been creating engaging content and growing our follower base since she was a first-year student (she's now at the end of her junior year). Hannah is a motivated self-starter who requires little direction, a work quality that is sure to make her successful in the field of marketing and communications. We at the Libraries are deeply appreciative of all her hard work."
- Pepperdine Libraries
Sloane Osmers
Major: Interpersonal Communication
Career Goal: Working in media, marketing, or e-commerce fashion

Sloane says, "I have gotten so many opportunities and have met so many amazing individuals from my job. Working for Esther and Elia has been a blessing and I am so lucky to have had the chance to work for them because of how amazing they are!"
"Sloane has been a student employee in our division for almost the past four years. In that time she has grown and matured. Sloane consistently demonstrates exceptional and ethical work habits. She is a great mentor to the other student employees - always going out of her way to help, students, faculty and staff. I can always count on Sloane's dependability when it comes to work and if it worked with her schedule she is always willing to cover for another student if they couldn't work their shift. Sloane is a well-rounded student; and is a very mature young woman with a pleasant professional demeanor. She is a sweetheart! I will surely miss Sloane when she graduates this spring. I consider her one of my granddaughters from another mother. She has made me very proud!"
- COM Division
 

May 2021
This May, we are proud to spotlight our 2021 Student Employees of the Year!
Please go to this website to read more about our five student award recipients: Derek Pinto, Sepideh Agahi, Candy Shim, Grace Ramsey, and Mary Buffaloe! 
 

June 2021
Eva Kram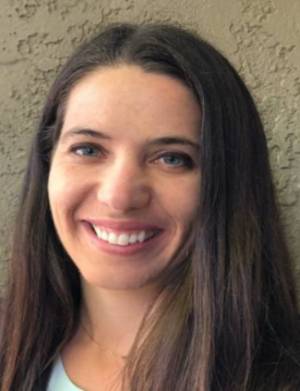 Major: Doctorate in Clinical Psychology
Career Goal: Clinical Psychologist
Eva says, "As a busy doctoral student also working a full-time internship, I appreciate the autonomy in this job and the trust instilled in me to complete my responsibilities. The team has been very supportive throughout the few years I have been a teacher assistant for this course!"
"Eva Kram has been an amazing Teaching Assistant for the MACLP Online Program. her hard work, consistency, dedication, and organizational skills are impeccable. Eva has great insight and clinical aptitude has served us well in the Online Clinical Psychology program."
- MACLP
 

July 2021
Erin Miller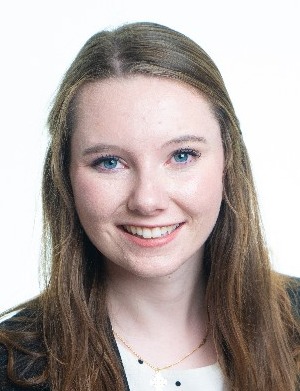 Erin Miller
Major: Religion
Career Goal: Pursuing a Master of Divinity at Duke in the Fall
Erin says, "I love the fun people I get to see in the office!"
"With Erin as my employee, I feel confident that the oversight of this program is well managed and often find myself giving Erin additional responsibilities, due to her level of competence. Erin went above and beyond her role in this office by volunteering to write a small group curriculum for student leaders, complete with study tools, summaries of various biblical texts, and discussion questions for students. Her written curriculum is now in the small group library alongside the written curricula of Pepperdine faculty and staff."
- Spiritual Life Programs