President's Report 2019: The Ascent
Throughout history, many colleges and universities that began as faith-based institutions have ultimately chosen between excellence in academics and excellence in faith. But at Pepperdine, we have remained committed to that divine relationship that has, in the last 82 years, developed a community of remarkable individuals who demonstrate the power of that partnership in their daily lives.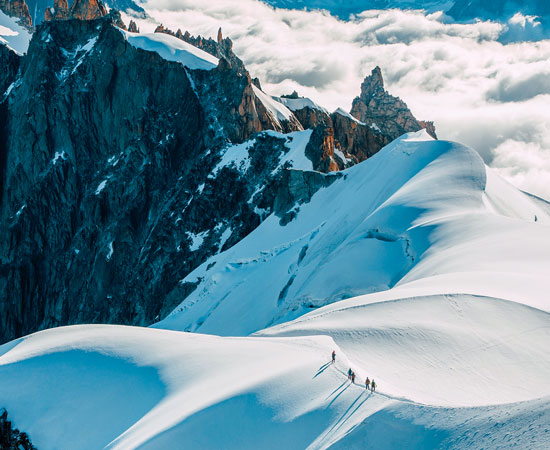 The ascent has not been free of difficulty, but in our pursuit of distinction in scholarship, faith, and community, we challenged ourselves to climb together up to a dangerous precipice fraught with hazards on every side. Threats to our foundational values confronted us at every turn, but we relied on the wisdom of our chosen leaders, as well as on each other, to surpass expectations. The view we have discovered at that perilous edge is yet unmatched.
At Pepperdine, our Christian faith inspires a culture of diverse backgrounds, views, strengths, and gifts in order to need and belong to each other and learn through the vehicle of different perspectives. Pepperdine becomes better and stronger when we ascend together as God's family called to marvel at the beauty of his diverse creation. And when we take a moment to appreciate this diversity, we can't help but stare in wonder at the majesty of it all.


If you want to go quickly, go alone.
If you want to go far, go together.
—African Proverb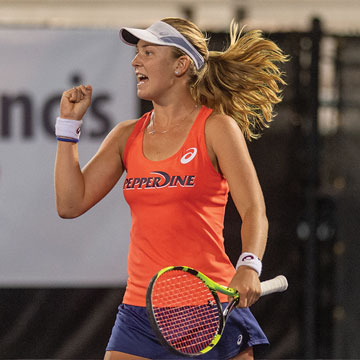 $917,000,000
The University's FY19 endowment funds (Unaudited)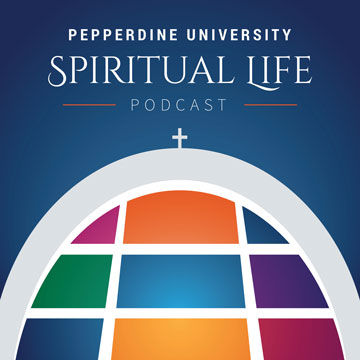 78.1%
Growth of endowment value since FY10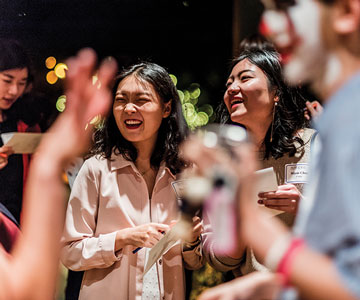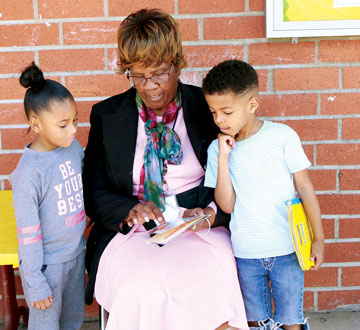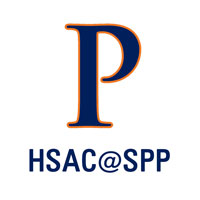 The School of Public Policy partnered with the Los Angeles Homeland Security Advisory Council (HSAC) to form an innovative academic enterprise that focuses on disaster preparedness, crisis management, and resiliency through engaging the public, private, and civic sectors. The new enterprise, called the Homeland Security Advisory Council at the School of Public Policy (HSAC@SPP), is positioned to prepare the current and next generation of public leaders by harnessing Pepperdine's unique curriculum dedicated to exploring a full range of cross-sector and information technology solutions to public policy challenges. The partnership marks a strategic step for the University in expanding its role around issues facing crisis management today in Los Angeles and beyond.
Pepperdine and Women In Film, Los Angeles (WIF LA) embarked on a research partnership to identify the drivers and inhibitors of funding for women-owned businesses in the screen industries, co-led by alumna Stasia Washington (MBA '13, PKE 129). Alicia Jessop, academic director for sport administration at the Institute for Entertainment, Media, Sports, and Culture, will conduct the research alongside Sharifa Batts (MBA '18), a doctor of business administration student at the Graziadio Business School.
"Women In Film has partnered with Pepperdine University to conduct a study that will examine the paucity of funding for female-led companies and will then create an action plan to connect women to the tools and resources needed to raise capital," said Kirsten Schaffer, executive director of WIF LA. "Every week I read a story in the trades about a man receiving tens of millions in seed money for his business, while equally qualified women struggle to raise $2 million. We are going to change this."