From the
President
Life often presents us with opportunities to make a commitment.
A promise. A whole-hearted, absolute, and singular devotion to a person, a lifestyle, or a cause. If you consider something to which you are committed, you might determine that nothing could come between you and that commitment and nothing could prevent you from expressing or upholding your dedication to it.
Unity expresses our oneness without requiring us to conform.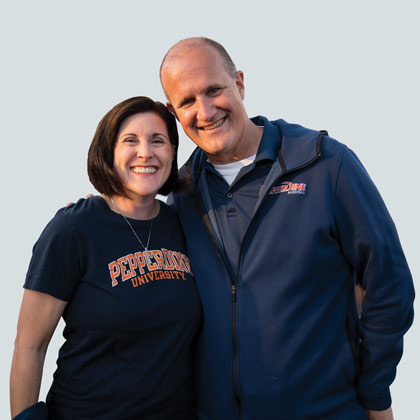 As I reflect on the values that the Pepperdine community is committed to, among them I see a devotion to its unity. Unity is the force that reunites us after a long season of isolation and tethers us to one another after tribulation and tragedy. In the face of immense hardships and in the celebration of our greatest victories, our community has demonstrated time and again our oneness in spirit and our commitment to our togetherness. Unity is not a denial of our differences, and it is certainly not the enemy of diversity. Unity expresses our oneness without requiring us to conform.
So, how does a university rooted in a rich tradition of serving God and loving one another nurture the critical unity-building skills needed to transform our communities and, by extension, the world? We must use our voices—to speak and, even, to sing. We must not deny the conversations that hurtle us beyond our comfort zones but demand that we engage directly and intentionally in dialogue that can be challenging. These discussions may even reveal the fractures that exist within our own beliefs.
It sounds daunting—and it is. But silence does not bring about unity. As we spend time in solitude and in service and in scholarship, may we choose faith over fear. Togetherness over disconnection. Song over silence. I am energized by the potential of our community to witness and bring about unity in ways that we never thought possible. I can already hear the opening notes of our great endeavor, and it sounds beautiful from here.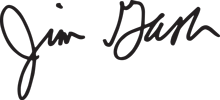 JIM GASH
President and CEO
---