Jean Hartley ('16)
Jean Hartley ('16) - RN, MSN
Neonatal Intensive Care Unit
Lucile Packard Children's Hospital
Pepperdine alumna Jean Hartley ('16) is working as an ICU nurse in the neonatal intensive care unit at Stanford Health's Lucile Packard Children's Hospital.
"The reality is that some alumni who read this may find themselves or loved ones being cared for by strangers behind masks, so I wanted to make that a little more human by sharing my story and passion for this work. I truly feel the Lord has given so many of His people a heart for healthcare, and I can feel Him working through us now... He is doing GOOD work in these hospital rooms. The team that I work with is made up of so many compassionate, kind, and competent people - I want others to know they will be in loving hands even if the worst happens."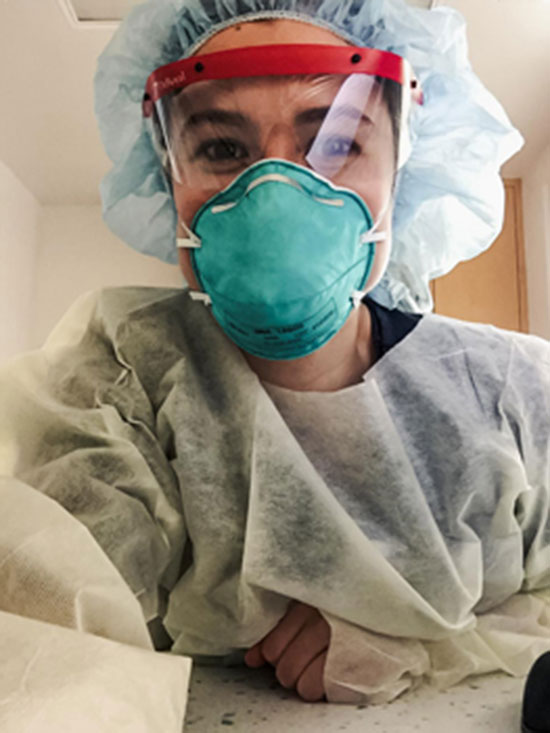 ---
Learn more about Lucile Packard Children's Hospital.