Staff Biographies
Jeffrey Rohde
Chief Investment Officer
As chief investment officer, Rohde manages the University's growing endowment fund and is responsible for the strategic implementation of the University's investment assets to further Pepperdine's mission of developing students' lives for purpose, service, and leadership with a foundation of exceptional financial stability.
Rohde joined Pepperdine's Office of Investment Management as an analyst in 2010 and subsequently served in a number of increasingly senior roles, spearheading several keystone initiatives to further strengthen the office and the University.
Rhode is a Chartered Financial Analyst charterholder and a Chartered Alternative Investment Analyst. The cofounder of the nonprofit Nova Foundation, he supports efforts to provide scholarships for students and support for families experiencing medical hardship. Additionally, he offers his expertise to multiple investment fund advisory boards.
Rohde earned a bachelor's degree in business administration from Seaver College.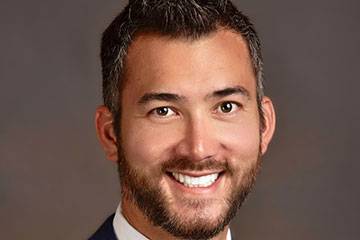 Michael Nicks
Director of Investments, Marketable Alternatives, Quantitative Analysis, and Modeling
Michael Nicks ('00, MBA '02) joined the University in 2002. Prior to joining Pepperdine, he served in a variety of roles in the business world, including programming, database creation/management, technical support management, and marketing management in the technology sector. In 2004 Nicks became the director of Absolute Return Strategies, primarily overseeing the University's hedge fund investments.
As director of investments, his primary areas of responsibility include the endowment's marketable alternative investments (hedge funds), risk management, analysis of managers, asset classes, and quantitative analysis and modeling. This includes portfolio management responsibilities for both the Alpha Portfolio and Overlay, and the Diversifying Portfolio. Nicks is a CFA Charter holder (2006) and also a Chartered Alternative Investment Analyst (2006). He has served as a senior grader for the Level 2 CAIA exams, and as a member of the curriculum committee of the CAIA organization. Nicks is also a member of the Investment Steering Committee for the Alternative Investment Management Association.
Nicks has a bachelor of science in management and an MBA with an emphasis in finance from Pepperdine's Graziadio Business School.
Faye Holton
Director of Investments/Operations
Faye Holton is director of investments/operations at Pepperdine University with oversight of investment operations for the endowment pool and non-pooled investment real estate holdings. Holton oversees the marketable investments for the endowment pool. She recommends managers for hiring and dismissal, monitors investment performance, monitors the portfolio allocation versus policy and rebalances as necessary. Holton also advises the Office of Trust and Estates Services on investments for charitable remainder trust assets and the charitable gift annuity pool. In addition to marketable investments, she is responsible for the oversight of daily investment and cash management operations, including cash management for both domestic and international operations, monitoring banking and custodian relationships, and coordination with the General Accounting Office in recording investment transactions. 
Holton joined Pepperdine University's General Accounting Office in June 1989 and was responsible for bank reconciliation, gift reporting, international program accounting, debt service reporting, and deferred gift accounting. Prior to her transfer to the Investment Management Office in 1996, she was senior accountant with primary responsibility for investment accounting and reporting.
Holton is a CFA Charter holder. She completed her bachelor of business administration degree in accounting (magna cum laude) at Boise State University. She passed the CPA exam in May 1984 and received a certificate in investment performance management in December 2010.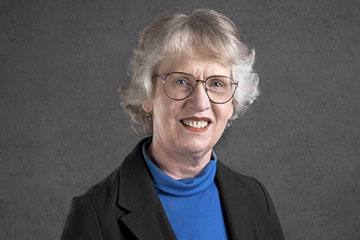 Anna Lejano
Investment Associate
Anna Lejano (MBA '09) serves as the investment associate for Pepperdine University and has been part of the investment management team since 2007. Her primary duties include ongoing monitoring, analysis, and due diligence on current and prospective investment managers as well as handling investment operations for the endowment pool and the University's off-campus real estate investments. She is also responsible for endowment reporting, including fiscal year-end audit and institutional surveys and serves as liaison to the auditors, tax consultants, custodian banks, and brokers. For business continuity and contingency planning, she also serves as the backup for cash management operations. 
Lejano completed her bachelor of science in business management from the Ateneo de Manila University in the Philippines and her MBA with an emphasis in finance from the Graziadio Business School.