Staff Biographies
Charles J. ('Jeff') Pippin
Senior Vice President and Chief Investment Officer
Jeff Pippin served for six years as vice president for Finance and Administration before being appointed senior vice president and chief investment officer in 2006. In this position he is responsible for management of University investment assets, including endowment, general reserves, treasury, trust and annuities, and real estate. He also serves as president of the University's three affiliated management and holding entities; Wave Enterprises, Wave Properties, and Wave Services. The senior vice president and chief investment officer serves as a member of the president's cabinet, the University Planning Committee, and as liaison to the Board of Regents' Investment Committee.
Pippin earned a bachelor's degree from Abilene Christian University (magna cum laude) and an MBA from Pepperdine. A CPA, Pippin began his career with Arthur Andersen & Co. and came to the University in 1981. He also currently serves on the board of Commonfund, a non-profit registered investment advisor, and leading provider of investment management services to the endowment community, with assets totaling over $35 billion.
In addition, Pippin has served on the California State Treasurer's Investment Advisory Committee, the Investment Committee of the West Coast Athletic Conference, and the Board of Alliance for the Arts.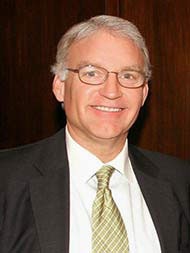 Michael Nicks
Director of Investments
Michael Nicks joined the Investment Office in 2002. Prior to joining the University, he served in a variety of roles in the business world, including programming, database creation/management, technical support management, and marketing management in the technology sector. In 2004, Nicks became the director of Absolute Return Strategies, primarily overseeing the University's hedge fund investments.
As Director of Investments, his primary areas of responsibility include the endowment's marketable alternative investments (hedge funds), analysis of managers, asset classes, and quantitative analysis and modeling. Nicks is a CFA Charterholder ('06) and also a Chartered Alternative Investment Analyst ('06), and has been a grader for the CAIA Level 2 Exam since 2007. In addition to his duties in the Investment Office, he is also an adjunct professor at Pepperdine University's Seaver College.
Nicks has a bachelor of science in management degree from Pepperdine University and an MBA with an Emphasis in Finance from Pepperdine's Graziadio School of Business and Management ('02).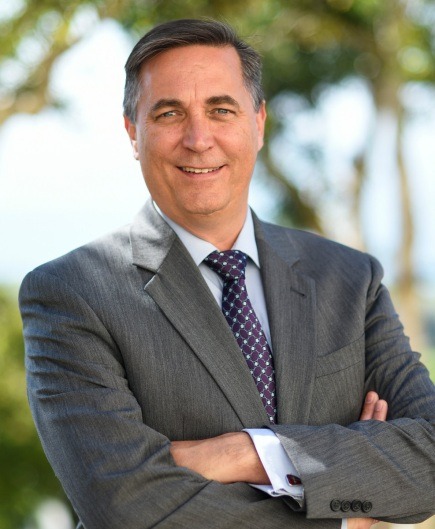 Jeffrey Rohde
Director of Investments
Jeffrey Rohde joined Pepperdine's Investment Office in 2010 and became a director of investments in 2014. As director he has primary responsibility over the endowment's private capital portfolios including private equity, real estate and natural resources. Rohde also assists in hedge fund due diligence and monitors portfolio risk analytics. During his tenure at Pepperdine he underwrote the endowment's first secondary purchase and executed its first co-investment. Rohde graduated with a bachelor of science in business from Pepperdine University. He is a CFA charter holder and a Chartered Alternative Investment Analyst (CAIA).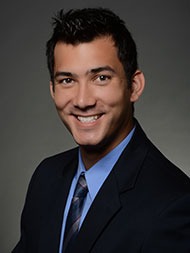 Faye Holton
Director of Investments
Faye Holton is director of investments at Pepperdine University focusing on operations, public equities and fixed income. She oversees the marketable investments for the endowment pool. She recommends managers for hiring and dismissal, monitors investment performance, monitors the portfolio allocation versus policy and rebalances as necessary. Holton also advises the Office of Trust and Estates Services on investments for charitable remainder trust assets and the charitable gift annuity pool.
Holton joined Pepperdine University's General Accounting Office in June 1989 and was responsible for bank reconciliation, gift reporting, international program accounting, debt service reporting, and deferred gift accounting. Prior to her transfer to the Investment Management Office in 1996, she was senior accountant with primary responsibility for investment accounting and reporting.
Holton is a CFA charter holder and holds a Certificate in Investment Performance Measurement (CIPM). She completed her bachelor of business administration degree in accounting (magna cum laude) at Boise State University. She passed the CPA exam in May,1984.
Anna Lejano
Investment Associate
Anna Lejano serves as the investment associate in the Investment Office of Pepperdine University. She assists the directors of investments in ongoing monitoring and due diligence on current and prospective investment managers. Lejano also monitors University accounts and directs trades relating to incoming gifts of securities and separately managed trusts. She is responsible for endowment reporting to Cambridge Associates and NACUBO/Commonfund and serves as liaison with custodian banks and brokers.
For business continuity and contingency planning, Lejano is cross-trained as the back-up for cash management operations. Lejano completed her bachelor of science degree in Business Management from the Ateneo de Manila University in the Philippines and is currently finishing her MBA from Pepperdine University.