SPP Students Awarded Millennium Momentum Fellowships
Pepperdine Magazine is the feature magazine for Pepperdine University and its growing community of alumni, students, faculty, staff, and friends.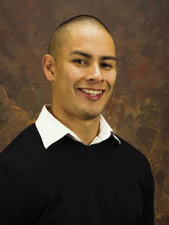 School of Public Policy students David Andrade and Lily Wong have been named Millennium Momentum Fellowship (MMF) award winners for their exceptional and sustained commitment to public service. The fellowship includes a grant and a year of private mentorship by elected Los Angeles-based officials and executives at prominent nonprofits or sponsoring corporations. The Millennium Momentum Foundation honors students and young professionals from various ethnic backgrounds in public service-related fields.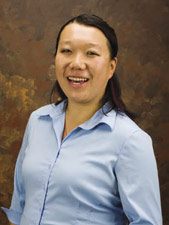 After graduating from UC Santa Barbara with a sociology degree in 2005, Andrade joined SPP and was admitted to the MMF Leadership Institute, which led to internships with the California State Controller's Office and congressman Howard Berman in Washington, D.C. The second-year international relations and politics major's research at SPP focuses on immigration issues, drug policy, Latin American affairs, and the reconstruction of post-earthquake Haiti.
Wong, a first-year state and local policy student, graduated from UC Davis in 2007 as a political science and psychology major, then worked in a San Francisco-based after-school program helping teenagers to build job skills and find their first jobs. "I'm passionate about working with the voiceless communities that can't vote—the youth and immigrant communities—and giving them access to the system in some way," she says.
Pepperdine students have won awards every year since the fellowship's inception by MMF in 2007; prior winners were Elizabeth Garcia (MPP '07), Bryan Small (MPP '08), Jennine Stebing (MDR '09, MPP '09) and Kimberly Ali (MPP '10). In 2007 SPP received the Ambassador of Education Award from the foundation as an institute committed to the education and professional development of a diverse pool of public policy scholars and practitioners.