GSEP Professor and Alumnus Develop Mood-Improvement App for iPhone
Pepperdine Magazine is the feature magazine for Pepperdine University and its growing community of alumni, students, faculty, staff, and friends.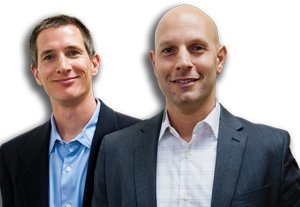 A Graduate School of Education and Psychology professor and an alumnus have teamed up to develop the MoodKit, a mood-improvement mobile application for the Apple iPhone and iPod Touch. The app, collaboratively imagined by professor of psychology Drew Erhardt and clinical and police psychologist Edrick Dorian (PsyD '03), helps users identify and change unhealthy thinking by applying Cognitive Behavior Therapy principles and techniques to engage users in mood-enhancing activities.
The interactive feature was developed after the two discussed and recognized "the need for disseminating some of psychology's most effective, evidence-based principles and techniques both to mental health professionals and to the general public," says Erhardt. "The advent and growing popularity of mobile applications seemed to present an excellent way to respond to that need."
The MoodKit app provides four integrated mood improvement tools to its users: Activities, Thought Checker, Mood Tracker, and Journal, which collectively allow its users to take an active part in their treatment. Its innovative design enables it to be used on its own or to enhance professional treatment. "Incorporating an app like MoodKit as an adjunct to treatment can help people to take a more active role in their own therapy, thereby improving both its benefits and the durability of those benefits," explains Dorian.
Erhardt and Dorian will further explore MoodKit's benefits by pursuing clinical trials to test the efficacy of the app in improving mood and well-being among clinical populations.
"Mobile technology has the potential to revolutionize health care, and we view psychology apps as part of that process," says Erhardt. "We designed MoodKit as the app we would recommend to our own clients, colleagues, family, and friends so that they might benefit from the 'wisdom' of the field."