Introducing Bob Clark (MBA 79) Executive Director of the Pepperdine University Alumni Affairs
Pepperdine Magazine is the feature magazine for Pepperdine University and its growing community of alumni, students, faculty, staff, and friends.
GRAZIADIO SCHOOL ALUMNUS BOB CLARK (MBA '79) has taken the reins of the Pepperdine University Alumni Affairs as the newly appointed executive director. The alumni association is over 90,000 alumni strong and includes 30 regional alumni chapters in the U.S. and abroad. These groups host 250 alumni events annually, welcoming alumni from all schools, parents, family, and friends of the University.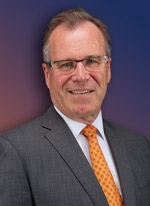 "Bob Clark has served Pepperdine for seven years and knows Pepperdine very well," says Lou Drobnick, executive vice chancellor of advancement. "He has a fabulous appreciation for the University's Christian heritage, our mission, and the diversity and interests of our undergraduate and graduate alumni."

Clark was the founding president of the Alumni Leadership Council (ALC) and served on the ALC executive board for four years. He is the proud parent of three Pepperdine graduates: daughter Marshawn (MBA '97) and sons Jonathan ('08) and Benjamin ('10). Bob and his wife Amy were instrumental in the creation and development of the Colorado "Mile High" Waves chapter. They have served on the Seaver Parents Council and Bob has worked closely with the alumni affairs office over the past seven years.

Clark and his staff, in collaboration with each of the five alumni affairs offices and the office of athletics, share Mr. Pepperdine's challenge to build a vibrant community of alumni and leaders who "will work diligently to carry out the ideals set before them while in our college and multiply my life's work a thousand fold, or more as the number of alumni increases."
Clark encourages all alumni to connect with their alma mater and with their fellow alumni. There are many ways to get involved:

Career mentoring and workshops

Waves of Service

Waves Hiring Waves

Regional socials and Night-to-Network events

Lifelong learning seminars and iTunes University (itunesu.pepperdine.edu)

School and University lecture series

Annual giving to support student scholarships

New campus building projects

And many more!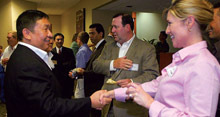 Reignite Your Pepperdine Experience Through PAN Online
Whether you graduated recently or many years ago, PAN Online—the Pepperdine Alumni Network—is the place to reconnect.

Looking for attendees for your 75th Anniversary Celebration Party? PAN Online can help.

If you don't have a PAN Online account, join today and discover how to stay connected to Pepperdine.

Search the alumni directory for classmates, mentors, and alumni in your industry or profession

Post and search for resumes or find Waves to hire

Update your profile

Serve with Waves

Attend Pepperdine events, regional events, or host your very own 75th Anniversary Celebration

Be a part of the Pepperdine community

Get involved today and enjoy the benefits of a Pepperdine degree.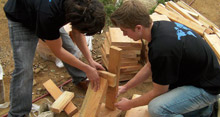 Waves of Service Volunteer Match Launching This Fall!

Serve with Waves

Find ways to volunteer

Track your service hours

Search for group events

Post volunteer opportunities

Discover family-friendly options

And much more!


wavesofservice.volunteermatch.org
Pepperdine Career Week

Mark your calendar now for the fourth annual Pepperdine Career Week: February 6–10, 2012. The week will consist of dozens of sessions, online and on campus, to give you a competitive advantage in the workplace. Don't miss the chance to network with students and alumni from all five schools at the SoCal Social.

www.pepperdine.edu/alumni/careerweek/