An Educated Public
School of Public Policy professor Michael Shires helps revolutionize the polling process.
Public opinion polling has been the preferred method for predicting election outcomes since Andrew Jackson beat John Quincy Adams in the 1824 presidential race. That's when results of these informal surveys began matching those of the popular vote, and thanks to their accuracy, became a regular part of the election cycle.
As technology advanced, so did the polling process. Today most political campaigns conduct and release results of their own internal polling done through random-digit telephone surveying. But in an effort to modernize the practice and inform the voting public, the School of Public Policy and the California Business Roundtable have developed an innovative biweekly online opinion polling series.
"When you take something as complicated as some of these tax initiatives or the referendum on the California State Senate districts, it's very difficult to read the language to a voter and ask them to make a reasoned decision about it," explains Michael Shires, associate professor of public policy at the School of Public Policy and coordinator of the series. Especially when, he says, phone calls may be placed at inopportune times for those being polled. "They're usually cooking dinner, having dinner, or have kids running around. We wanted a reflective response to the answers instead of a hurried telephone approach."
What Shires and his team have done is develop a web-based ballot that resembles those that voters will mark on election day. It reflects how strongly they feel about each of the initiatives and how they would vote in the November election. Contrary to the common practice of randomly dialing phone numbers, a sample of voters randomly selected from large marketing research panels are gathered by M4 Strategies and prompted to complete the online ballots. Each ballot includes a guide explaining all of the initiatives on which the public will vote come Election Day, allowing them to reference the actual language of the issues and research the specific initiative to make an educated decision. "Our goal in doing this is really to inform the policy debate and to stimulate a conversation about some of these issues," Shires explains.
Designed by M4 Strategies, the innovative ballot-mirroring approach "closely simulates the voters' actual experience when they vote by mail or at a polling place," he says. "The advantage of our approach is that it allows voters to actually see what they're voting on that's consistent with how they're going to be voting."
Results will not only forecast public opinion of the upcoming election, but also help the School of Public Policy and the California Business Roundtable map how that public opinion changes over time. For example, following the tragic movie theatre shooting in Aurora, Colorado, polling showed that voters had quickly lost support for Proposition 34, the initiative to repeal the death penalty.
"Voters have thought, 'I'm not sure that life in prison is a severe enough penalty for someone who does something like that,'" Shires notes. "As more information becomes available to the public, more people will change their votes."
In order to ensure transparency, the team reports full demographic details and other subcategories. Results, which appear twice a month on both the School of Public Policy and California Business Roundtable websites, are released by political party, ethnic association, "and even whether you believe California's on the right or wrong track," Shires explains.
The poll itself may have more influence on the public than a simple forecasting mechanism for the public policy crowd. "Voters will have a sense of what's going on in the debate that's before them," says Shires. "If nothing else, it has allowed several thousand voters to actually read these initiatives and to reflect on them before they raise the public profile."
It also allows people to engage in an active dialogue about what's actually before them and the choices that they would have to make at election time. "As our polling numbers raise awareness about the ballot initiatives and the details in them, it will help lead to more informed choices."
With biweekly polling and results release, the team will be able to track how public opinion shifts over the course of campaigns. "We at the School of Public Policy are excited to be part of this because we see this as an opportunity to improve the quality of outcomes in a process that is very complicated and confusing for the voters and participants," says Shires. "We are confident these surveys will allow us to accurately depict Californians' attitudes toward the initiatives and candidates on the fall ballot."
Learn more and view up-to-date results of the polling series: magazine.pepperdine.edu/polling-series
---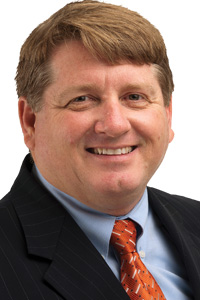 MICHAEL SHIRES is associate professor of public policy at Pepperdine. He previously was a Research Fellow at the Public Policy Institute of California and a Doctoral Fellow at RAND's Graduate School of Policy Studies, concentrating on domestic education policy, California fiscal policy, and international trade policy.