Outstanding Alumni Abroad
Selected from hundreds of nominations, meet 20 of Pepperdine's outstanding alumni abroad who are dedicating their skills and talents to improving lives around the world
How will you make the world a better place?
This question is seared in the hearts and minds of many college students as they survey their careers and callings while on the road to graduation. Pepperdine alumni around the world have demonstrated their commitment to this mission by showing up in the places where the greatest needs intersect with their personal passions, keeping the values that they cultivated during their time at Pepperdine at the center of it all.
Selected from hundreds of nominations, meet 20 of Pepperdine's outstanding alumni abroad who are dedicating their skills and talents to improving lives around the world.
See each honoree's full responses: pepperdine.edu/outstanding-alumni-abroad
---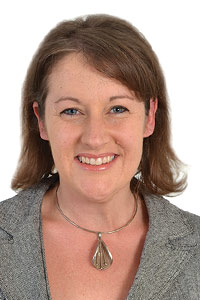 Melinda (McClung) Aleme ('00, MA '14)
Regional Program Director and Cofounder, Lighting the Ethiopian Path
Nairobi, Kenya
"I learn something new every day about the injustice that has created extreme poverty and a lack of freedom and dignity the world. Fortunately, I also learn new ways that God has prepared me for this vocational journey as I go. Fighting for change and creating meaningful systems that promote change with those who have overcome has meant confronting my own fears and resting in the provision of a loving creator. The co-creation of an organization that empowers the oppressed and the resulting understanding that has deepened in a God that makes change possible are the achievements that I hope will live beyond my lifetime."
---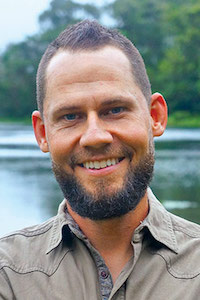 Jonathan Butcher (MA '12)
Cofounder/Chief Operations Officer, The Lily Project
Matagalpa, Nicaragua
While serving a rural Nicaraguan community with the country's Ministry of Health, Jonathan Butcher became aware that women living in rural villages did not have satisfactory access to health services and were in danger of life-threatening diseases that modern medicine had reduced significantly in other countries.
Butcher and his local partner—who lost her mother to cervical cancer in 2008—set out to make an impact on the staggering statistics by launching the Lily Project, an NGO devoted to women's health.
By employing the World Health Organization's standards and procedures regarding cervical cancer early detection and treatment, Butcher and his team have saved more than 500 lives since 2015. Furthermore, through an innovative health education program utilizing a simple, colored-bead bracelet, they have brought holistic-based sex education to more 15,000 young girls.
---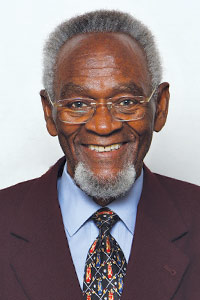 Christopher J. Chetsanga ('64)
Professor of Biochemistry, University of Zimbabwe
Harare, Zimbabwe
At 83 years old, professor Christopher Chetsanga continues to lecture in biochemistry at the University of Zimbabwe, training future generations of young scientists. Among a long list of breakthroughs and findings, Chetsanga's research has focused on DNA and RNA structural and functional details as they relate to cellular metabolism and disease development. Chetsanga, who serves as a fellow of the African Academy of Sciences and the World Academy of Sciences, discovered an enzyme that repairs damage to DNA caused by cancer-causing chemical agents. "My scientific career has been characterized by efforts to advance mankind's higher goals in science," he says.
In 1993 Chetsanga was appointed by the president of Zimbabwe to serve as the director general of the country's Scientific and Industrial Research and Development Centre and served in that capacity until 2003. His leadership in education also contributed to the establishment of the Zimbabwe Academy of Sciences in 1994, where he served as the school's inaugural president for two five-year terms.
---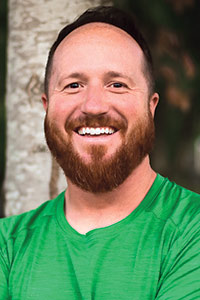 Bradley Christianson-Barker ('05)
Pastor, Open Door Church
Maple Ridge, Canada
Bradley Christianson-Barker describes the Open Door Church as a place of refuge for those disenfranchised by other churches—some for their questions or theology, some for their gender identity or sexual orientation, and others for their socioeconomic status or family makeup. A few years ago, Christianson-Barker led the Open Door Church congregation through conversations around LGBTQ issues, pairing individuals' personal testimonies with biblical passages and historical context in an effort to nurture a more inclusive church.
The challenge at Open Door is to consistently ask the question, 'How do we disagree and still maintain our love and respect for one another and our wholeness as community?' These conversations were no different. Our values centered in God's love led us to a truly welcoming posture of hospitality as we recognized that the image of God is found not only in the individual, but also in the diversity of our community."
---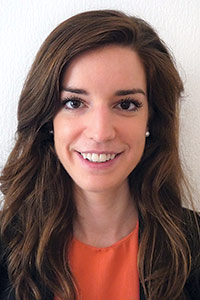 Taylor Clayton ('12)
Environment and Trade Consultant, United Nations Environment Programme
Geneva, Switzerland
"Pepperdine provided me with so many formative experiences that paved the way to my current career: a year in Buenos Aires, Argentina, a fully funded month-long language exchange program in Mexico, a service trip to the Dominican Republic, and course work in international economics, intercultural communication, and more. Pepperdine cultivated my curiosity for the world, and I am grateful for the open, investigative mind-set, love for foreign languages, and spirit of adventure that was refined during my time at Pepperdine."
---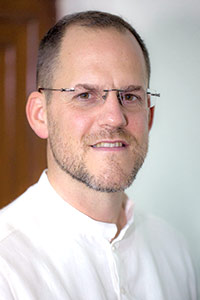 Jonathan Derby (JD '04)
Founder, Counsel to Secure Justice
Delhi, India
"One of my most significant achievements is remaining faithful to pursuing a career aligned with my values and desire to help the vulnerable who suffer injustice," says Jonathan Derby. This commitment to pursuing values-driven leadership led to the development of Counsel to Secure Justice (CSJ), an organization that provides free legal and psychosocial care services during criminal proceedings to survivors of child sexual abuse in Delhi. Derby's proudest achievements are seeing how CSJ has provided opportunities for bright and talented young Indian professionals to make a difference in the lives of the most vulnerable in Delhi, and how the team, individually and collectively, has gained credibility and developed as a leader in the field.
Through the guidance of School of Law professors Bob Cochran and Jeff Baker, CSJ has partnered with the Sudreau Global Justice Program at Pepperdine Law to provide students with opportunities to conduct research on rape trials in Delhi district courts and to help understand the justice system's response to rape victims in Delhi.
---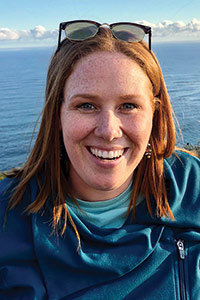 Caitlin Dunn ('06)
Program and Operations Manager, John Snow, Inc.
Lusaka, Zambia
Caitlin Dunn has been making important contributions to the field of international public health for years in the areas of maternal/fetal health, reproductive health, and the treatment and prevention of HIV/AIDS. Through her position with John Snow, Inc., in the past five years she has supported projects focusing on maternal and family health and HIV/AIDS treatment and prevention in Pakistan, Mozambique, and Zambia. Dunn's support and leadership on USAID/PEPFAR-funded Supporting an AIDS-Free Era and USAID-funded District Coverage of Health Services is focused on capacity development and empowering sustainable scaling up of local health networks and infrastructure through collaboration between the public and the private sector.
After Pepperdine, Dunn spent three years in Zambia as a Peace Corps Volunteer working in rural education development and health programming for youth. She has also served as a research assistant at the Carter Center where her work addressed neglected tropical diseases.
---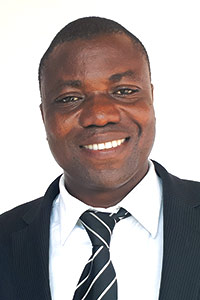 Joseph Kwame Dzamesi ('98)
Founder and Administrator, Sonrise Christian High School
Ho, Ghana
Joseph Dzamesi was able to attend Pepperdine University on a full scholarship through the Lydia Hayne Scholarship for African students. The son of the First Church of Christ preacher in the Volta Region of Ghana, Dzamesi's ultimate goal was to return to Ghana to offer young people the opportunity to receive a quality Christian education.
In 2003 Dzamesi founded Sonrise Christian High School to provide a superior senior high school education to junior high graduates with limited access to public schools. He and his team believed that they could transform admitted students, most of whom were considered "not good enough," into high achievers and give them the opportunity to attend college. Dzamesi explains that these students, who typically come from underdeveloped areas of the country, are given "the gift of higher expectation."
"We wanted Sonrise to be a school that does not educate only the mind, but also the heart and, ultimately, leads students to Jesus."
---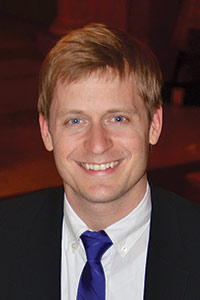 Charlie "Chuck" Engelmann ('01)
Director, Pepperdine University Shanghai Program
Shanghai, China
Many Pepperdine alumni tout the University's international programs as offering one of the most transformational experiences of their undergraduate lives. Chuck Engelmann, who attended the Heidelberg program from 1998 to 1999, says his time abroad changed the trajectory of his life and ultimately led him to establish a career in China. After pursuing a wide range of professional experiences, including serving as the editor in chief of a Shanghai-based business magazine, host of numerous television shows in China, and corporate spokesperson for ExxonMobil, Engelmann says his greatest honor has been leading the Pepperdine Shanghai program, which gives him a platform to invest in students' lives in truly meaningful ways.
"I hope to continue building a strong culture in the Pepperdine Shanghai program by investing in students' personal, social, intellectual and spiritual growth."
---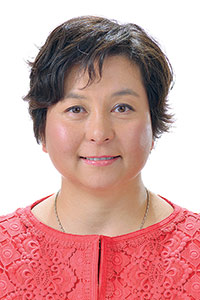 Maisy Ho Chiu Ha ('93)
Executive Director, Shun Tak Holdings Limited
Hong Kong, China
For the last 14 years Maisy Ho Chiu Ha has championed education and lifelong learning services for youth in her community, including youth exchange programs between Hong Kong and mainland China, youth community programs, and student mentorship programs. First as director and later chair of the board of the Tung Wah Group of Hospitals, the oldest and largest charitable organization in Hong Kong, Ho directed the development of education services of the Tung Wah Group across its kindergartens, primary schools, secondary schools, and college.
"The education I received at Pepperdine formed my belief that the success of future generations is measured by how much formal education young people receive," she says. "Learning opportunities beyond the academic realm are also imperative to form well-rounded individuals grounded in values like respect, responsibility, kindness, empathy, and generosity."
Ho has also used her corporate operation management know-how to assist a social enterprise dedicated to training and employing people with disabilities through the production of quality baked goods. Starbucks Hong Kong now sells iBakery's cookies at 50 of its locations.
---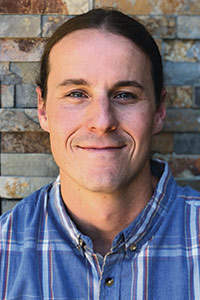 Dan Hentschl ('09)
Missionary, IberoAmerican Ministries
Monrovia, Liberia
Since the launch of the Water4 Liberia program in 2017, Dan Hentschl has been integral to the development and incubation of two locally owned well- drilling enterprises, the completion of 105 manually drilled borehole wells in three regions that serve approximately 62,000 people, and the development of a replicable model for well maintenance that will ensure villages have safe water and functional wells into the next generation.
While serving the indigenous Mapuche people in southern Chile prior to the Water4 initiative, Hentschl's team designed and implemented a rainwater harvesting system that the government began developing at scale for more than 1,000 families in the Araucanía region.
"The Pepperdine Volunteer Center and School on Wheels in Downtown Los Angeles offered me my first real opportunity to confront poverty and understand the role I could play in alleviating it," Hentschl recalls. "My experience traveling abroad with Project Serve allowed me to comprehend the outsized role I could play in the lives of others if I chose to use my education and resources to serve abroad. My studies created a path for me to combine the nonprofit sector with market principles to make substantial contributions in the lives of entrepreneurs in the undeveloped world."
---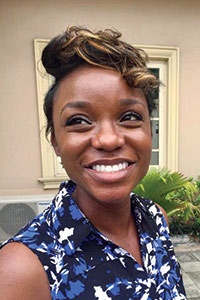 Tomi Jaiyeola ('09, MPP '15)
Program Manager, CodeLagos
Lagos, Nigeria
With an established career in the eld of education, Tomi Jaiyeola leads a variety of learning-based projects, including CodeLagos, an initiative that has taught thousands of Lagos residents how to code and master logical reasoning, problem solving, design thinking, and creativity.
She is also actively involved in ReadySetWork, an entrepreneurship and employability program that prepares college seniors across Lagos for the job market, gathering the largest volunteer-based faculty in Nigeria to train more than 5,000 students in soft skills and business tools"to better equip them to join the workforce.
"The words 'purpose, service, and leadership' nav never left me. They are part of my personal ethos…No matter how insane things get, I remember why I do what I do and the many individuals I get to serve through my works."
---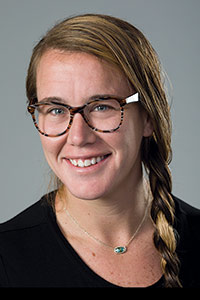 Kate Kearns Jaskolski ('08)
Artistic Director, CDC Inclusive Theatre, Children's Developmental Centre Lagos
Lagos, Nigeria
"Though I am honored to be included as part of Pepperdine's Outstanding Alumni Abroad, I am more excited to share the work that my team of adults and adolescents with disabilities is doing in Nigeria to fight stigma and advocate for inclusive societies. The team's commitment and passion for challenging our communities to see past disability, and its bravery in sharing their stories, is my inspiration. We are proudest of using theatre, song, and dance to address the fears of and discrimination against those with disabilities, forming genuine relationships, influencing policy change, and creating opportunities for not only our company members, but for all Nigerians with disabilities."
---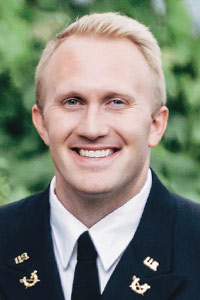 Nandor F. R. Kiss ('11)
US Army Judge Advocate, United States Army
Landstuhl, Germany
As a judge advocate, Nandor F. R. Kiss has spent the last year in Baumholder, Germany, serving as an attorney helping soldiers and their families with their personal legal issues. Kiss organized the army's first expeditionary legal aid mission to Eastern Europe to aid soldiers deployed as part of Operation Atlantic Resolve, the NATO effort to deter Russian aggression, an endeavor that earned him and his colleagues the American Bar Association's Excellence in Legal Assistance to Military Personnel award.
In May 2017 Kiss was deployed to Kabul, Afghanistan, where he worked for NATO Resolute Support training and advised Afghan officials to establish the rule of law, counter corruption, and promote human rights. He was tasked with advising high-ranking Afghan of cials, including the general staff legal advisor, minister of defense, and ultimately the president of Afghanistan, Ashraf Ghani, who invited Kiss and his team to the Afghan presidential palace to present proposed legislation to improve the structure of the Afghan National Army.
During his time in Afghanistan, Kiss also programmed and developed NATO's first comprehensive human rights violation tracking system, R.I.G.H.T.S., which was later presented at a NATO conference focused on protecting children in armed conflict.
---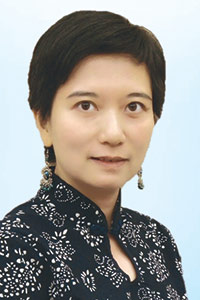 Minyi "Victoria" Li (MBA '04)
Partner, Lys Executive
Guangzhou, China
Harnessing 18 years of cross-cultural experience in market research, consulting, and project management in consumer goods, retail, technology, and entertainment industries in the US and China, Victoria Li has spent the last three years developing her own consulting firm that focuses on senior executive recruiting and career-development counseling.
Beyond her corporate success, which includes providing analytic consulting to Procter & Gamble in Greater China, Li has been dedicated to the development of young people. As a recently certified Global Career Development Facilitator, Li leverages her senior executive recruiting experience and strong network to provide practical career development counseling to youth in China. One of her greatest joys is serving as a volunteer with La Leche League in China, a nonprofit organization that organizes advocacy, education, and breastfeeding training in 89 countries around the world.
---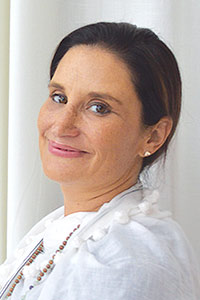 Chandra Lynn (Duistermars) Melton ('99, JD '02)
Owner, Haven Studio, SZ
Shenzhen, China
The Haven Studio was born from founder Chandra Melton's desire to create a space for herself and other like-minded individuals to escape city life and find solace in a peaceful place to train and retreat. Melton's vision is for all who enter Haven to be transformed as they focus on their physical fitness and mental awareness, activities that can be enhanced by a sanctuary-type environment.
---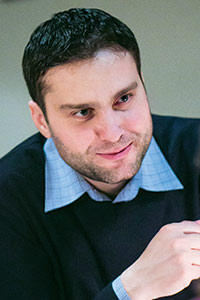 Radu Oprea (MPP '08)
President, Young Entrepreneurs Association from the South-East Region of Romania
Galati, Romania
After moving back to his native Romania after graduation, Radu Oprea demonstrated his passion for participative democracy and entrepreneurship in 2015 through Start UP Smart, a project funded by the European Commission's Human Resources Development that trained 400 people in entrepreneurship and organized a business plan competition that granted 42 winners with ¤25,000 of seed funding. He is currently developing Start UP Smart 2.0, training 350 new entrepreneurs and selecting 42 new beneficiaries who will each receive €33,000 of seed funding.
Oprea's other primary focus is Cudalbi 2020, a $4 million initiative to provide Galați County's marginalized village of Cudalbi with the educational and nancial assistance required to improve the region's living conditions. As part of the multilayered project, Radu and his team are working toward renovating and supplying homes with gas, establishing entrepreneurship and job training courses, offering recreational and educational programs for children and families, encouraging middle school education through a cash award competition, incentivizing companies to hire Cudalbi residents, and organizing a citizen engagement program with 20 world cafes to engage residents in basic policy making.
---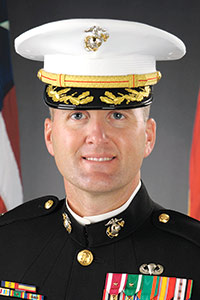 LtCol Jason Quinter USMC (MS '10, MBA '17)
Commanding Of cer, Region 7 (North and West Africa), Marine Corps Embassy Security Group
Frankfurt, Germany
As the commanding officer of Region 7, LtCol Jason Quinter has emphasized to his team of marines the importance of being involved in each of the United States' 23 respective embassy and consulate communities. He mobilizes his team to regularly volunteer at Children's Relief Ministry, orphanages, assisted-living facilities, and hospitals across North and West Africa to make a difference in some of the most impoverished countries in the world.
Earlier this year, Quinter's marines partnered with Saint Edward the Confessor Parish in Dana Point, his home church in Southern California, to raise funds for Saint Bakhita Girls Orphanage in Accra, Ghana. Quinter also coordinates the preparation and delivery of meals for families of injured US service members staying at Fisher House at Landstuhl Regional Medical Center in Germany while their loved ones are admitted to the hospital there.
---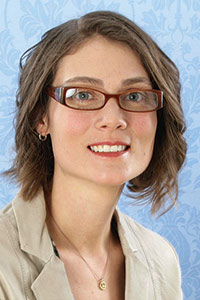 Erin Valentine (PsyD '10)
Clinical Psychologist in Women's Mental Health and Developmental Pediatrics, Sidra Medicine
Doha, Qatar
As one of the first psychologists to join Sidra Medicine in 2017, Erin Valentine helped develop two evidence-based parent education class series for parents of children with autism. These were the first of their kind offered in Qatar, and Valentine's contributions to the endeavors helped to establish world-class psychological care in Doha. Services for children with autism and their families are still in the early stages of development in Qatar, and, because of the success of Valentine and her colleagues, the parent education classes will be expanding to multiple sites in the next year. Valentine hopes to remain at Sidra Medicine continuing to build the hospital's psychology service program, with a focus on increasing awareness and understanding of infant mental health in the coming years.
---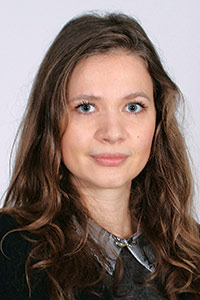 Helen Winter (LLM '17)
CEO and Founder, R3SOLUTE
Berlin, Germany
While enrolled in the School of Law's exchange program in Augsburg, Germany, Helen Winter became aware of the more than one million refugees who were arriving in the country seeking asylum from Afghanistan, Albania, Iraq, Kosovo, and Syria. As Germany became the European country to host the most refugees, Winter shifted her research focus to alternative dispute resolution to systemically and successfully mitigate conflict connected with the refugee crisis.
R3SOLUTE, a Berlin-based nonprofit organization specializing in conflict management with a focus on empowering refugees to manage conflicts in their communities through peer mediation and mental health awareness, was born shortly after Winter's graduation from the Straus Institute. R3SOLUTE offers workshops that cumulatively sensitize participants to trauma-related issues, create a platform for open dialogue, build competencies in conflict management and dispute resolution, and train refugees as peer mediators in their communities to engage in conflict as third-party neutrals. Winter also serves as a trainer for conflict resolution and mediation and as a mediator and consultant for intercultural mediations.
While pursuing her PhD researching how Western peer-mediation practices can be best modi ed to suit the needs of refugees, she is also involved in master's research in mediation and conflict management at European University.