The Home Team
With the popularity of work-from-home jobs continually on the rise, virtual leaders explore new ways to invest in remote employees
Lyle had been working as an information technology manager for the federal government for 10 years when his supervisor asked if he would like to start working from home.
Excited about the prospects of avoiding crosstown traffic and tackling assignments in an uninterrupted environment, he gladly accepted the offer and left the office with a renewed sense of excitement for his job. Within a week, however, Lyle's supervisor began to notice an unexpected shift in his schedule: he began showing up at the office at various times throughout the day, sometimes just before noon so he could meet his colleagues for lunch. Concerned about his well-being, Lyle's supervisor asked how he was doing, especially since he had initially expressed enthusiasm about working from home. "I feel so lonely and isolated," he confessed. "I want to come into the office for at least half the day."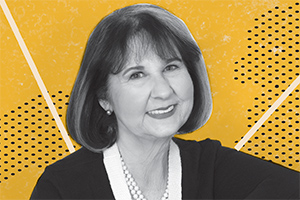 "When you think about the prison system, the worst penalty that an inmate can receive is solitary confinement," says Ann Gladys (EdD '14), a pioneer in the virtual workspace landscape and Lyle's former supervisor. With more than 30 years of experience in developing successful digitally managed offices, and the first federal government employee to lead the first virtual office in Southern California in the 1990s, Gladys warns that company leadership must be mindful about creating a sense of involvement for remote employees, a group that is frequently neglected and, consequently, seldom considered for professional advancement opportunities such as pay raises and promotions.
The author of The Invisible Leader: The Model for Leading in the Virtual Workspace published in January 2019, Gladys contends that the most critical piece of a successful virtual workspace is a compassionate and transformative leader who inspires remote employees through continual intellectual stimulation. In order to combat a potential diminishing sense of purpose and decline in work quality, Gladys recommends being proactive in keeping employees involved and committed. She suggests reinforcing to remote employees the availability of professional development resources such as online training sessions so they can remain up to date on the latest technology related to their careers, sending them to conferences so they can network with other professionals in their field, and assigning them important projects so they continue to feel valued.
"Too often, when employees start working from home, leaders begin to view them as out of sight, out of mind," explains Gladys, whose latest book, Mesmerize: How to Give Your Best Presentation Ever, was released in September 2019. "Leaders who never advocate for any kind of interface with employees also experience higher rates of absenteeism and attrition."
Along with authoring books on this topic, Gladys has developed two assessments that help companies determine whether their employees and leadership teams possess the necessary qualities to gain fulfillment from remote positions. Based on the assessment forms on which staff indicate their perceived performance through professional and personal lenses, Gladys has found that the happiest and most productive virtual employees are those who are skilled at balancing their time, set boundaries between personal and professional work, prioritize their assignments appropriately, and enjoy working in a quiet place.
She also notes that working from home reduces daily stress—a result of avoiding congested commutes—saves money on gasoline and dry cleaning, and offers some flexibility in terms of work hours.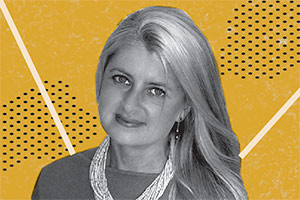 Yet despite these benefits, many remote employees have reported missing the human connection that they once enjoyed in a traditional office setting. According to Cristina Gibson, the Dean's Distinguished Professor of Management at the Graziadio Business School, recent psychological studies indicate that virtual workers miss physical proximity with colleagues, such as a pat on the back for recognition or a hand on the shoulder for support, as well as not being able to see nonverbal communication, like body language and facial expressions. The lack of friendly office small talk also contributes to feelings of isolation.
"If you only speak with your team during a teleconference, you tend to avoid personal stories and discussions of well-being, both of which are important for workplace thriving," says Gibson, who has authored more than 100 scholarly articles on virtual and global work and has been voted in the top 1 percent of scholars worldwide based on the impact of her research. "But the savvy boss will ensure that there is time set aside for that because it's crucial for remote employees to have relationship-building opportunities with their team members. There is value attached to bonding with colleagues."
In order to promote company success, however that concept may be measured or defined, Gladys mentions that virtual leaders must also demonstrate trust and communication among their teams.
"I once interviewed a woman whose former employer had granted her permission to work from home under one condition: she had to keep her laptop's camera on for the entire duration of her shift so her boss could constantly look to make sure she was working," recalls Gladys. "You have to be mindful about how you interact with remote employees because they don't get a lot of attention."
Gladys' expertise with virtual teams also points to some health concerns that arise when solely working from home. Many remote employees, for example, spend their breaks indoors, still sitting at a desk and looking at a screen. In a traditional office setting, however, employees are more likely to stand up and walk around from time to time, whether to another department to speak with a colleague, to the water cooler to rehydrate, or around the building for some fresh air. Gladys recalls an interaction with a remote employee who confessed to her that he had gained 30 pounds in three months as a result of his work-from-home habits, inspiring Gladys to initiate a new policy where, moving forward, this employee would walk around during conference calls, visit clients more often, and walk to a local coffee shop for his daily dose of caffeine rather than brewing a cup in his own kitchen.
Currently writing her third book, The Invisible Worker, Gladys attributes her extensive knowledge of virtual professionals to the Graduate School of Education and Psychology, where she enrolled in the organizational leadership doctoral program at the age of 61.
"If it weren't for Pepperdine, none of this would have happened for me," she expresses. "Pepperdine was the turning point in my life for going in this direction and leading teams in the virtual world. Even after decades of working for the federal government and corporate America, my present work has given me the highest level of fulfillment.