Reduced to Tiers
Alumni professionals explore the reality of, and solutions for, the inequities in health and the tiered healthcare system experienced by people of color
Perched on the table in a tissue-thin gown, waiting for the doctor to enter, do you wonder if he will really see you?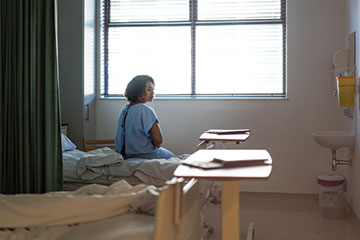 For people of color, particularly women, this is not an uncommon experience. "We meet with so many women who are not heard and not seen. They feel like they're not taken seriously," says Talitha Phillips ('00). The clientele of Claris Health, of which Phillips is CEO, is predominantly women of color seeking maternal and gynecological care in Los Angeles. Phillips' nonprofit facility offers a different experience—a beautiful, comforting environment where the providers know their patients and their patients' concerns.
Findings from the Centers for Disease Control and Prevention (CDC) show that the breadth and depth of inequities in US healthcare are significant. On the basis of a number of quality measures, such as person-centered care and effective treatment, the CDC's most recent National Healthcare Quality and Disparities Report states that Black and Native American populations receive worse care than whites for about 40 percent of quality measures. Hispanic people receive worse care than whites for about 35 percent of quality measures. According to the American Cancer Society's Cancer Action Network, "Despite having similar incidence rates to white women, African American women are 42 percent more likely to die from [breast cancer]."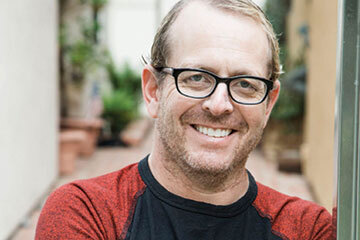 Craig Garner (JD '95), a healthcare attorney and general counsel to a Los Angeles-area hospital, notes that the Affordable Care Act (ACA) was supposed to level the playing field so that everyone in the country could enjoy good quality healthcare. In some respects, he says, it is working.
"People have a better understanding of the options available and what their rights are as a patient," he says.
But the ACA did not eliminate the "tiered system of care" in the US. Goran Dragolovic ('03, MBA '04), CEO of Women's Health, a firm that supports the business functions of women's healthcare providers, explains that the tiers of health insurance (such as commercial, Medicare, and Medicaid) essentially ration access to care on the basis of the cost to the purchaser. Limited access to care impacts health outcomes, and in the world of women's maternal health and infants' health, the resulting disparities are staggering. In the US, says Dragolovic, "Black mothers are three to four times more likely than their non-Hispanic white counterparts to die in childbirth. Black women are 30 percent more likely to die from cervical cancer than their white counterparts; Black babies are twice as likely to die before their first birthdays than white babies." These numbers, he says, predate the arrival of COVID-19.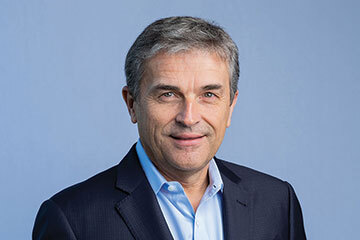 The pandemic has shown just how critical the social determinants of health are to a community's well-being. An increased risk for contracting COVID-19, according to the CDC, stems from discrimination in housing, healthcare, education, and finances, a lack of insurance, and the likelihood of being employed in essential work settings, such as factories, farms, grocery stores, and healthcare facilities. Thus people of color are particularly susceptible to the virus. In early July the New York Times reported that "Black and Latino people have been disproportionately affected by the coronavirus in a widespread manner that spans the country, throughout hundreds of counties in urban, suburban and rural areas, and across all age groups."
Dragolovic observes that the virus has also exacerbated the challenges people of color face in maintaining their health because so many have lost their jobs due to the pandemic and have been severely affected by the concomitant loss of insurance coverage. Phillips says that many of her clients of color are stressed just from the messaging that they and their families are at high risk of contracting the virus. In a July article posted by Advisory Board, a healthcare research firm that provides hospital and health system executives with valuable data and insights, the authors note that many maternal care providers changed their practices with the start of the pandemic, limiting prenatal care visits and relying more on virtual checkups.
While Phillips' Claris Health never shut its doors, her office started getting calls from many women relating that their doctor would not see them. "Women were told not to go to their routine prenatal visits," she says. "A woman can become high risk very quickly, and if she is not being seen regularly, a change in her condition can be missed." Because such complaints came from women who were not the facilities' patients, Phillips could not offer to care for them. "We empathized and tried to really push people to call their doctor and insist that they need to be seen and need to be heard." Such disempowerment is distressing; Phillips says it confirms for them that "their voices don't matter."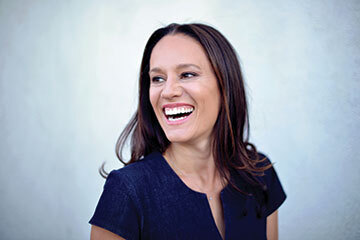 Virtual checkups, offered by some healthcare facilities, have been a boon to providers and patients seeking to limit their exposure, but they're also another form of the tiered system of care in the United States. Phillips points out that telehealth appointments assume that an individual has access to Wi-Fi and a smartphone or computer. Garner concurs, "Not everyone can sit down with their family doctor on their computer or iPad."
The social support that many women of color traditionally rely on in their maternal care has also been a victim of the pandemic. The loss of social connectedness and support has been recognized by the CDC as an unintended negative impact of social distancing; Advisory Board authors noted that limiting the number of people in the delivery room (to diminish exposure to the virus) "can lead to worsened outcomes for Black patients in particular." Phillips is passionate about the importance of a support network for women of color. A doula herself, she admits to being "slightly biased," but explains, "doulas or other advocates have been proven to be of great benefit to Black and African American women," and she expressed great concern that because of the pandemic, they were going to appointments alone and delivering babies without their partners and supporters. Phillips laments that this will only create a greater disparity in the quality of care.
At least one step in diminishing the inequities in health and healthcare in the US is underway with a congressional initiative that calls for research on the public health impacts of structural racism and coordinating the science and practice of dismantling systemic discrimination in the provision of healthcare.
The initiative notes that among our current system's failings is equitable access to care, and Dragolovic contends that eliminating the obstacles to access is the most critical component of relief. "The fact that we still have a good segment of society that doesn't have basic health insurance is unacceptable," he says. "My hope and prayer is that we will, as a nation, make a commitment that anybody who is living in this country has unfettered access to basic healthcare. Once we have that as a foundation, then we can talk about how to deliver the care."
In addition to equal access, Phillips espouses the need for more "relational" care. She notes that one positive outcome of the pandemic is that medical care providers are seeing the benefits of having fewer patients in their offices, which means that they can in turn spend more time with each one.
"We cannot care for people like they're machines," she says. Her agency is committed to getting to know the human being that is each patient, and she relates that the patients' emotional and spiritual health are, when appropriate, part of the care her practitioners offer. Truly equitable care will mean that women of color no longer have the feeling of being dismissed when they visit the doctor. The question of "will the doctor really see me?" will no longer be a part of their experience.