Culture Shift
One of the creative masterminds behind the McDonald's Cactus Plant Flea Market box credits Pepperdine for his expanded worldview
Pepperdine alumnus Jeffrey Rozman ('11) always knew he would pursue advertising, but he never predicted the immense cultural impact of his work. Conceptualizing the latest viral McDonald's promotion, a new partnership with popular streetwear brand Cactus Plant Flea Market, Rozman is humbly basking in the glow of his most successful campaign to date.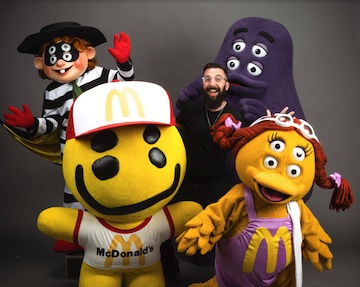 Prior to launching his career, Rozman earned a bachelor's degree in advertising in 2011. His decision to attend Pepperdine University was solidified by the excitement of new experiences.
"Pepperdine aligned with my values and gave me the opportunity to study abroad for a year," says Rozman. "Being able to encounter life outside of the country from a storytelling perspective was crucial for me. Experiencing cultural differences is part of my story as I'm crafting stories about brands and relatable human insights."
Rozman is now an art director and creative at Wieden + Kennedy in New York City. His job involves producing advertising campaigns including commercial scripts, billboards, and social media assets. Recently, a globally renowned client approached his team with an invigorating challenge.

This all stemmed from the truth that no one is too old for a happy meal.
"McDonald's came to us and said, 'We want to do something big and invasive in culture,'" explains Rozman. "My team wanted to recreate the nostalgia of opening up a happy meal and the magic that happens, but for an adult audience, which became the Cactus Plant Flea Market box."
Leveraging millennial interest in fashion worn by musical artists Travis Scott and Kid Cudi, Rozman dreamed big for the Cactus Plant Flea Market x McDonald's campaign—and it's paying off. Since launching on October 3, the promotion is consistently selling out across the country. Rozman mentioned that consumers who wouldn't normally visit McDonald's are now mobbing stores to get their hands on the collectible box and figurines.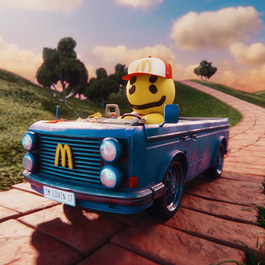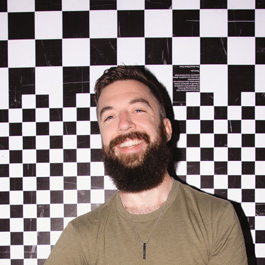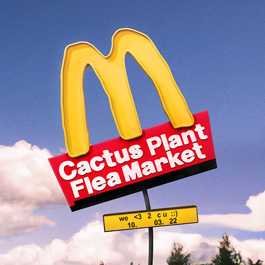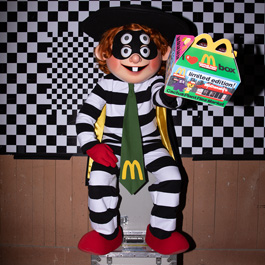 "This all stemmed from the truth that no one is too old for a happy meal," says Rozman. "You always want to recreate the memory of being a child. It's a human experience. That goes back to what I was looking for at Pepperdine—to broaden my horizons and help give me that perspective."
Rozman still nurtures friendships he made through Pepperdine and cherishes his memories of Malibu and abroad. As his prominence in advertising skyrockets, he hopes the next generation of Waves will follow in his wake.
"I encourage students to go into creative careers," he notes. "Pepperdine is a great school for creativity. The more we can highlight it, the better."