Alumni Association
Pepperdine Magazine is the feature magazine for Pepperdine University and its growing community of alumni, students, faculty, staff, and friends.
Class Notes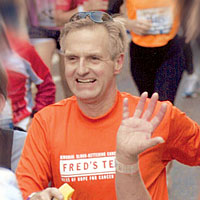 Robert Cardwell (JD '78)Glenside, Pennsylvania Bob has completed 10 New York City marathons to raise funds for pediatric cancer research at Memorial Sloan-Kettering Cancer Center.
Visit PAN Online to read more about Bob and find other classmate updates. alumni.pepperdine.edu

Instant access to up-to-date news

Archived class notes

Advanced search capabilities
Tell us how you like our new online format. Call 310.506.6190 or e-mail alumni@pepperdine.edu to share your feedback.
Book Now to Be China-Bound This May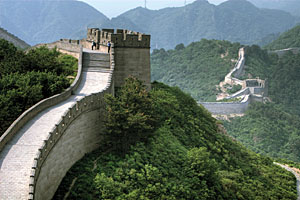 The new alumni travel program kicks off in May with a 10-day trip to China. From the bustling streets of Beijing and Shanghai to the Terracotta Warriors and ancient city wall of Xian, join fellow alumni and faculty host Dr. Terry Young on this adventure and experience rich history, intriguing culture, and beautiful landscapes.
May 11–20, 2009 It's not too late.
Book now and receive a $150-per-person/$350-per-couple discount.
All-Inclusive tour price $2,681 (before discount)
10% alumni discount on all 2009 Asia travel with China Discovery Tours
All inquiries call 866.992.4462 ext. 162 or e-mail alex@chinadiscoverytours.com.
Colorado "Mile High" Waves Receive Prestigious "2009 Chapter of the Year" Award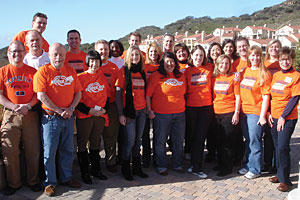 As a finale to Pepperdine's annual Chapter Leadership Conference, the Colorado "Mile High" Waves chapter was selected by peers to receive the highest award bestowed upon chapters.
Over the past year, a diverse lineup of events in the region attracted hundreds of alumni, parents, and students, including a mile-high hike, Step Forward Day with World Vision, student send-off, and mother's tea.
"We have so many members of our chapter that have given freely of themselves. It is an honor to receive this prestigious award on their behalf," said Colorado chapter president Michelle Lydin ('04) during the annual Waves Fifth Quarter event following the Homecoming game.
The Colorado chapter will receive a cash prize to support future events aimed at engaging members of the Pepperdine community.
Waves of Excellence Awards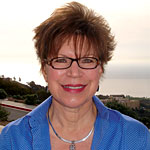 Amy Clark υ An exceptionally organized and effective event planner, Amy was honored as one of the most committed and active volunteers in the nation and for her contributions as one of a few Pepperdine parents to serve as a regional leader.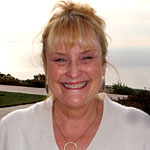 Sandra Davidson (BSM '82, MS '93) υ An Orange County chapter board member for 13 years, Sandra was honored for her long-term commitment to recruiting alumni leaders and orchestrating unique cultural opportunities on behalf of the alumni region.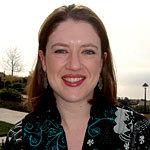 Cathryn Kingsbury ('97, MPP '99) υ Honored for her role in building a strong bicoastal alumni network as president of the D.C. Waves chapter, Cathryn's most recent accomplishment includes a bipartisan debate on the presidential election by two former members of Congress.
Pepperdine University seeks to strengthen students' lives for purpose, service, and leadership. Chapters around the world embody this principle and better the global community. Special thanks to all chapter presidents and regional leaders for their hours of service and their role in reaching out to fellow members of the Pepperdine community.
Meet all chapter presidents and learn how you can get involved by visiting the Chapters Web site at www.pepperdine.edu/alumni/regional-networks/ or call us at 310.506.6190.