Dr. Baseball
Gail Hopkins is in a league of his own.
Growing up in Long Beach, California, Gail Hopkins ('66, MA '74) and his family lived in a modest trailer without a lot of money, but as long as the young athlete had a ball, a bat, and a place to sleep after a long day of pick-up games, he was never left wanting.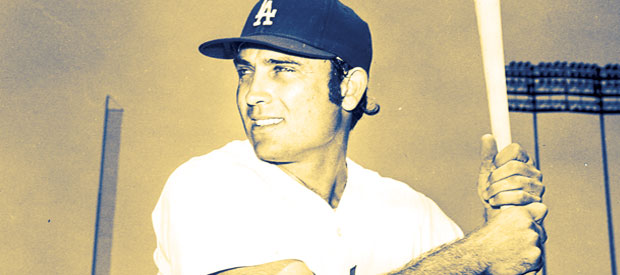 "I used to go out and hit the bat against telephone poles and make-believe situations, visualize playing against Bobby Richardson or Mickey Mantle," he says. "I always did better than most of the guys, so I always sort of figured that I would eventually play with them. And I did."
He did that and much more: he became the first person in his family to earn a college degree when he attended Pepperdine on a baseball scholarship; the University's first player to reach the major leagues when the Chicago White Sox signed him in 1968; and the only major league player to earn both an MD and a PhD.
Today Hopkins is a board-certified orthopedic surgeon, bearer of a national league championship ring, the proud father of two fellow physicians, and a member of the governing board for three Christian universities, including Pepperdine's Board of Regents.
"The path Gail has followed is one that all student-athletes ought to seek," says John Watson, director of athletics at Pepperdine University, who applauds Hopkins' most recent accomplishment: induction into the West Coast Conference (WCC) Hall of Honor this spring. "All the years I have known him, he has been focused on taking his God-given talents to serve others—in the operating room, the boardroom, the classroom, and on the streets of his community."
Hopkins was an All-American catcher at Pepperdine (1962-64) before spending years getting shuffled around the minors. He wasn't sure he was ever going to make it to the big leagues. Then news came in an unlikely place: "I was sitting by myself in a movie theatre in Montgomery, Alabama, when the manager came in and tapped me on the shoulder," Hopkins recalls. "I thought something had happened to my wife or daughter. I said, 'What's wrong?' and he said, 'You've been called up to Chicago.'"
Hopkins' major league career spanned seven seasons, including three with the Chicago White Sox, three with the Kansas City Royals, and finally one season with the Los Angeles Dodgers, where he joined the team that won the National League Pennant and played in the 1974 World Series. He mainly played first base, and maintained a career .266 batting average over seven seasons with 25 home runs and 145 RBI.
Between the rigorous practice and game schedule, the cutthroat nature of the baseball business, and maintaining his devotion as a husband and father, Hopkins managed to earn his MA in religion from Pepperdine in 1974, a PhD in biology from the Illinois Institute of Technology in 1977; and an MD from Rush Medical College in 1981, all while still playing ball.
"I love the idea of the academy. I always liked learning and I just used my time differently," he says modestly. "I grew up in an age where, if you wanted something, then you worked for it."
While his teammates stayed out late in various towns, Hopkins would study in the local library and go to bed early. Baseball, he says, was always his biggest test. "I thought baseball was a lot harder psychologically and competitively than anything in medical school. When you go to medical school, you don't get fired. In baseball, there was always the concern that you'd come in and find a pink slip."
One such slip came during Hopkins' stint with the Dodgers, but it led to one of his fondest memories of his baseball career: playing for the Hiroshima Carp for two seasons (1975-76) in Japan. "The manager told me that the Carp had the best players in Japan, but they only knew how to lose," he remembers.
With Hopkins' help, the Carp experienced one of the most dramatic turnarounds in the history of the Japanese major league. "They started waking up to how good they could be," says Hopkins, who broke the club home-run record that season, including a three-run home run to clinch the 1975 Japan Series. "It was like being part of a Cinderella story." Needless to say, Hopkins is an admired figure in Hiroshima. "Over 400,000 people showed up for an impromptu parade when we came back. It was an incredible time to be there."
Hopkins stayed in Japan for another season and began his medical degree remotely, before finally hanging up his batting gloves and attending Rush Medical College full-time. Since earning his board certification in 1988, he has worked in private practice in Lodi, California, and in Hinsdale, Illinois, where he was chief of the surgery department at the Hinsdale hospital. He currently resides and practices in Parkersburg, West Virginia.
"I see medicine as a way of serving and helping people, and so is baseball," he says, but notes that neither compare with his proudest accomplishments: his children. "It's great hitting home runs, but baseball was my job, not my life. Where I keep score is with my family, God, my work with the schools. That's where I get my joy. The rest is just stuff.