US Court of Appeals Circuit Judge Named School of Law Dean
Pepperdine Magazine is the feature magazine for Pepperdine University and its growing community of alumni, students, faculty, staff, and friends.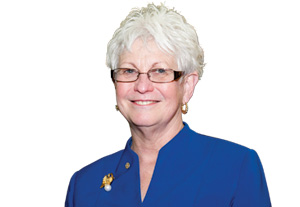 Deanell Reece Tacha, a Scandia, Kansas, native with a distinguished career in the federal judiciary and higher education, has been named dean of the Pepperdine University School of Law. She will begin her duties on June 1.
"Devoting more than a quarter century of work to both the public and private sectors, including 25 years of service with the U.S. Court of Appeals for the 10th Circuit, Judge Tacha has had an exemplary career in advancing the rule of law, as well as helping to improve society as a whole through her legal efforts and community service," says President Benton. "As a former professor and associate dean at the University of Kansas School of Law, Judge Tacha also possesses a keen mind for legal education and practice, coupled with solid academic experience that will enable her to lead our law school's continued pursuit of excellence."
Judge Tacha has been a judge on the 10th Circuit since 1986. She served as chief judge from January 2001 through 2007. Tacha earned her bachelor of arts degree from the University of Kansas in 1968 and her juris doctor from the University of Michigan in Ann Arbor in 1971, and was a White House Fellow (1971-1972).