Picture This
How four alumni create the look of films and television shows.
Cold Open:
JILL DANIELS ('88) stands under a spotlight on the Nokia Theatre L.A. Live stage, her navy blue dress offsetting the shining gold statue held in her hands. It is September 10, 2011, and she is winning her first Primetime Emmy Award for Outstanding Individual Achievement in Animation for her background painting of a Phineas and Ferb episode titled "Wizard of Odd."
Her beaming face betrays two distinct emotional reactions to this moment: joy at one of the best nights of her life, and gratitude for a dream come true—not just the Emmy, but her entire career.
"You can major in art and make a living out of it; you can go on and live the dream," she says, of the affirmation she received that night. "It never gets old for me that I get to make art and get paid for it. It's the best."
---
Act One: Setting the Scene
A young girl sits in her room, perched at her desk. It's the 1970s and with a pencil in one hand, the other holding down the white page, she furiously outlines and shades in the images from her mind. She has been drawing her whole young life and time loses all meaning when she is in the zone.
"Art is and was a wonderful place to escape to," remembers SONSERAE LEESE-CALVER ('84). She is now a successful texture painter in Hollywood, with a resume that mirrors the DVD shelves of most children of the 00s, including the hits Bolt, I Spy, X2, andThe Polar Express. "It's a place where I had the power to create a perfect world."
A few years later she was grown up and honing her creative abilities at Pepperdine with a degree in fine arts and photography. She started making her living at various advertising agencies, but was put off by the "cut-throat" industry and moved into a computer graphics position at Genigraphics at a time when computer graphics was a new concept. "There was no school that taught it—whatever I know, I learned by doing and as technology changed, I had to always change with it. It was exciting to be a part of."
Inspired by the visual effects in Jim Carrey's 1994 hit, The Mask, she decided it was time to pursue her dream and use her graphics skills to become a texture map painter—painting on the surface of a 3D model to create color and dimension. Her first professional Hollywood gig was as the lone texture painter assigned to paint all of the CG vehicles for the Disney movieAtlantis: The Lost Empire, signaling the start of a happy relationship with Walt Disney Feature Animations.
RYAN FALKNER ('98), son of Pepperdine art professor Avery Falkner, remembers sketching with his best friend as a six-year-old child in Agoura Hills. He drew a truck with the horizon line behind, "as though trying to include some rudimentary perspective."
"My friend's grandmother saw the drawing and said I was supposed to draw the horizon line below the truck's wheels. I realized at that time that I perceived things a bit differently." A few years later, Falkner began writing and drawing his own comic books, and after graduating Pepperdine with a major in humanities and a minor in art, discovered that he could continue to tell stories in panels—as a storyboard artist. It's his job to translate a script or film director's vision into an illustrated shot-by-shot layout. His credits now include Pineapple Express, The Dukes of Hazzard, andCharlie St. Cloud.
Around the time he graduated, Falkner decided that storyboarding was a more marketable skill than his other creative loves—acting, writing, and directing—but like most people in Hollywood he had to begin "pounding the pavement trying to get any kind of storyboarding jobs I could find." These first jobs were typically student films and low budgets shorts. They taught Falkner some of the most important lessons, among many, about working in Hollywood: "perseverance, self-discipline, and self-confidence."
Concept artist SETH ENGSTROM ('93) agrees: "I've felt it is 99 percent perspiration and one percent inspiration; the visual arts are filled with lots of harsh critiques, and you are struggling constantly to improve."
He had his early start watching The Price is Right with wide eyes and demonstrating a knack for drawing Bob Barker's likeness. "But I didn't really fall in love with art until my 20s, when I started to appreciate it more," he notes.
The young Engstrom did, however, fall in love with the acclaimed Star Wars trilogy. "It had such a huge impact on my creativity, and what was possible to create. I would pore over this set of Ralph McQuarrie prints that my dad got for me ofStar Wars concept art."
After getting his postgraduate training at the Art Center College of Design, he got his professional start as a restaurant painter at Magic Mountain and Universal, as well as a background painter for video games at Interplay Games. Today, he creates the look of films as a concept artist and illustrator, with credits including Avatar, Tangled, Alice in Wonderland, andThe Road to El Dorado.
"Avatar is definitely the most challenging thing I've worked on to date," he says of the big-budget, visually groundbreaking film. As concept art director, he helped shape the look of James Cameron's 3D ideas, from the ethereal alien world of Pandora to the utilitarian military base on which the human characters reside. "Not only challenging artistically, but as an art director you have to be creative in a managerial perspective also. So you're deciphering concepts to be put into action to create a believable space on screen, while trying to create spaces for actors to exist in safely and economically."
Emmy Award-winning JILL DANIELS, née Morgan, is now also the director of a team of artists on Phineas and Ferb, and like her four alumni colleagues she grew up drawing and painting before studying fine arts at Pepperdine. Tired after two years of architectural rendering gauche paintings—Daniels' first career choice out of college—and seeking a job with more creative flair she "hit the ground running" as a freelance artist for the Warner Bros. cartoon series,Animaniacs.
Noting her creative skills, friends in the industry urged her to send her portfolio to Fox and she was soon hired to help develop the look of a new animated show they were developing called King of the Hill. Fox had been impressed by her wash renderings of tract homes in her portfolio, which were exactly what they needed for the show about a working-class Texan family.
"It was the very beginning of the first season so I actually helped paint a lot of the show and establish a lot of the environments; I learned a lot on that showand about the whole process of animation," recalls Daniels. She stayed with Fox's hit show for two years, before moving on to further animation projects, including Disney's The Proud Family andPhineas and Ferb.
---
Act Two: The Process
As art director of Phineas and Ferb, Daniels oversees the look of each episode of the show about two inventive stepbrothers and guides her team of animators. Recently she tried her hand at writing an episode, "Remains of the Platypus," with her child psychologist husband Clint. "That was a whole different energy and experience; watching the storyboard team add more drama, then going to the pitches and seeing the notes that turn the story in a totally different direction."
Like all creative people who have to make a living wage, a large part of the "99-percent-perspiration" aspect Engstrom mentioned involves setting aside one's creative ego for the sake of the project, as every film and television endeavor takes many hands to create.
"One thing about being a professional artist is you have to be able to work with people and be a team player," Leese-Calver observes. "At Disney, I saw so many amazingly talented artists, but if they weren't willing to do exactly what they were assigned to do, or they attached their ego to the project, they didn't last long. Not many artists have learned this…"
Daniels is not one of those artists, drawing strength from her team of very creative people. "You're all coming together to create something bigger and more dynamic than any one of us would be able to pull off on our own—it's a big driving force for me," she enthuses.
"I don't think anything I've done ever really came out the way I saw it when I started," agrees Engstrom. His creative process begins with extensive research in order to conceive of the look of a film. "When I was designing an alien race," he says, of Avatar, "I studied the evolution of man, and modern-day tribes and how they live. If designing a castle, I research castle designs throughout history and how architecturally the structure is arranged. I'm usually working on something I don't know much about."
Being able to research the look and feel of a project is a luxury allowed by the time scale of a film, says Leese-Calver, who has more recently worked on the Dreamworks Penguins of Madagascar TV series and found it to be a completely different experience to films. "The episodic schedule alone can cause one to acquire gray hairs in no time!" she jokes.
"But it's exciting, too," adds Daniels. "The beauty of television is that you have to make a lot of decisions and call the shots in such a short period of time that things stay fresh."
Act Three: The Artists
These four alumni have all come a long way since the days of drawing trucks with friends or sketching Bob Barker. Yet having successfully followed their dreams in different ways they've each maintained their childhood imaginations by never forgetting to view the world as a landscape of creative opportunities.
"visual arts is a world where you need to always be open and aware, absorbing information and ideas," notes Falkner. "Confidence in yourself and your vision is also extremely important in this business, where there is no single metric to gauge creativity or talent."
Leese-Calver notes the variety of creative options now available to artists in the entertainment and graphics industry that didn't really exist 20 or 30 years ago, such as computer graphics or 3D rendering for animated films. Whether or not you find your niche in the industry, she adds, "I don't think you have a choice to be an artist. If you were born an artist, you have to pursue that. My best advice is to keep creating."
---
SONSERAE LEESE-CALVER
Texture Painter
Most recent project: Kung Fu Panda: Legends of Awesomeness (2011)
Career trivia: Once worked for Genigraphics Corporation in downtown Los Angeles, using a computer graphics system that was originally built as a NASA simulator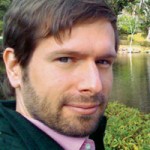 RYAN FALKNER
Storyboard Artist, Writer, Director
Most recent project: The Incredible Burt Wonderstone (2013)
Career trivia: Once toured the world with musician Beck as a dancer and percussionist

SETH ENGSTROM
Concept Artist/Art Director
Most recent project: World War Z (2012)
Career trivia: Spent over five years developing the look of Avatar with director James Cameron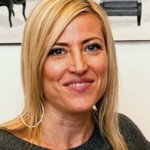 JILL DANIELS
Art Director
Most recent project: Phineas and Ferb (2007–present)
Career trivia: Illustrated the Harry Potter and the Chamber of Secrets pop-up book for Scholastic