Love in Limbo
A relationship expert explores some of the most common struggles and solutions that singles encounter in pursuit of romance
"Hallmark doesn't make a card that reads, 'Sorry you're having trouble finding a spouse,' and your boss won't offer you an extra few days off work because you are heartbroken about being single," quips Kelly Haer, a licensed marriage and family therapist and director of the Relationship IQ program at the Pepperdine Boone Center for the Family. "Society doesn't often recognize this type of loss as legitimate grief, so most people don't know how to appropriately engage with it."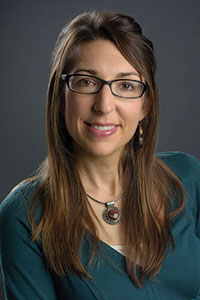 Haer specializes in a mental health diagnosis clinically referred to as ambiguous loss, particularly as it pertains to singleness. Caught between the perpetual hope of finding a spouse and the pervasive sadness of singleness, those experiencing ambiguous loss are in a state of complex grief, as though their desired spouse is a missing person who may or may not come home someday.
Because the outcome of finding a spouse is uncertain, singles displaying symptoms of ambiguous loss don't go through the stages of grief commonly experienced as denial, anger, bargaining, depression, and acceptance. Instead, they tend to either become stuck in one of the stages or rapidly and continuously cycle through them. Grief from ambiguous loss can also be anticipatory, triggering a deep sense of sadness resulting from catastrophe that has not yet occurred but is assumed to be inevitable.
As Haer points out, "It's easy for us to forget the difficulties that biblical figures endured because we already know how the stories end. But through trials of people like Sarah, Moses, Job, and Paul, we can attest that while our circumstances may be uncertain, God's character is permanently and completely certain."
For this reason, Haer suggests that Christian singles seek opportunities to serve their church, which can effectively produce a sense of belonging and connection.For Christian singles, focusing on God's reliability has been shown to ease this pain, as trusting that he is good, unchanging, and all-knowing can provide a strong foundation in the midst of uncertainty. Remembering biblical characters who have famously overcome great challenges can further inspire faithfulness during uncertainty.
---
Singleness Stats
In 2018 Haer partnered with eHarmony, a popular online dating service founded by Pepperdine alumnus Neil Clark Warren ('56), to further explore the various components of ambiguous loss among singles.
Over the course of one year, she worked with data analyst Jonathan Beber to closely examine the dating profiles of 7,000 randomly selected users in order to ascertain whether specific demographic elements—age, education, location, religion, and hobbies— influence the degree to which singles experience ambiguous loss. As part of the study, users were asked to participate in a scale of boundary ambiguity (the technical term for the perception of ambiguous loss) created by Haer, which was analyzed alongside their dating profiles.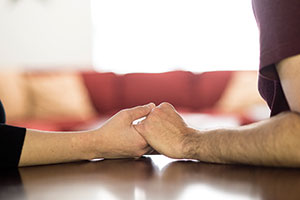 Haer discovered that within the broad category of single adults, the primary factor in experiencing ambiguous loss was the desire to marry. She also noticed that the more deeply a single person desires marriage, the more his or her sense of ambiguous loss is heightened.
Conversely, Haer emphasizes that singles who do not desire marriage will not feel the absence of a spouse because they do not perceive the lack of romantic partnerships as a void to be filled.
Following the eHarmony study, Haer plans to update the curriculum of Relationship IQ—a psychology- and theology-focused program that educates young adults about the dynamics of healthy relationships—to include a new module that will explore ambiguous loss. Findings from her latest research project are also incorporated into the Boone Center's new RelateStrong | Leadership Series, in which Haer is a guest speaker presenting on the topic of singleness.
Her expertise on singleness and ambiguous loss is also highlighted in a chapter of Vital Tools for Relevant Church Leaders: Restoring Relationships and Building Community During Difficult Conversations, the RelateStrong | Leadership Series ebook published in January 2019, which features theological and psychological analyses on a variety of topics such as anxiety, depression, addiction, sexual intimacy, pornography, marriage, and parenting.
"It's difficult for most people to understand the dynamics of undesired singleness because our society doesn't yet commonly use the phrase 'ambiguous loss' to label the experience," explains Haer. "As a therapist, sharing this information with singles will help them feel heard and understood and give them a framework to make sense of their emotional experience."
To help clients with ambiguous loss, therapists are encouraged to model tolerating the ambiguity and avoid clichés like "I'm sure God has someone for you" or "You will definitely find someone." Instead, they should reinforce statements such as "I don't know what is going to happen" and "It's so hard not knowing what the future holds." Otherwise, therapists will seem to have overlooked the essence of the struggle—that we have no definite answers.
---
Lessons in Love
For singles navigating the course of ambiguous loss, mental health professionals like Haer recommend four practical, effective methods to help better traverse the uncertainty.
Identify the dynamics
Singles often experience a lack of closure, particularly in attempting to answer common questions like why they are single, how long they will be single, and what they can do to find a spouse. They are also unsure about how their singleness is perceived by others, such as sad and lonely versus empowered and sexy. Identifying the dynamics of ambiguous loss will better equip them to process and make sense of the emotional challenges associated with undesired singleness.
Learn to accept the ambiguity
Singles can learn to accept ambiguous loss through the application of "both/and" dialectics, like reminding themselves that both joy and sorrow can be found in singleness.
Learning to accept ambiguous loss, which can complicate life choices, can be aided by what is called the "family gamble." As Haer puts it, "Singles often ponder questions like, 'Should I buy a home or wait until I get married?' or 'Should I buy an expensive mixer or wait to add it to my wedding registry?'" The family gamble offers singles a way forward to make choices that are impacted by not knowing whether or not marriage is on the horizon.
Pursue meaning and hope
Haer recommends applying what she calls "big H and little H hope"—"Big H hope," referring to spirituality and hope in God, and "Little H hope," referring to practicality and actions within one's control such as trying out for a local recreational sports team or joining a book club. She also advises that singles pay extra attention to self-care and create a pleasing home atmosphere reflecting the lifestyle that they deserve to enjoy while single, rather than waiting to create a more comfortable home in the future with a spouse.
Find both mutual and supportive connections
Singles experiencing ambiguous loss should deepen existing relationships and contact a friend on a daily basis, just as a spouse would be contacted daily. They are also encouraged to announce and celebrate significant events in the context of community, such as earning promotions at work and participating in a local sports competition.
"Being proactive in your actions will help you learn how to grieve with hope," says Haer. "While you can't make someone fall in love with you and marry you, you do have some control over feeling more fulfilled, especially when you value your single life and look to God for comfort."