Catching the Drift
On the path toward a career in ministry, two graduate students seek to uncover why so many young adults have become disconnected from church communities
On paper Daniel Ramli ('19) was living the dream. After earning an undergraduate degree in mathematics, he secured a job as a systems analyst in San Diego, a career path that promised a stable and comfortable future. But in his heart, Ramli felt a relentless emptiness—a frequently avoided feeling he began exploring through prayer and meditation. Finding himself unfulfilled, he remembered that the most rewarding moments of his life were spent in the year he served as a spiritual life advisor at a residence hall for first-year students. While the role exposed him to some of the most difficult situations he had ever encountered, it was also a time of great joy, purpose, and encouragement and an opportunity that affirmed his gift for ministry.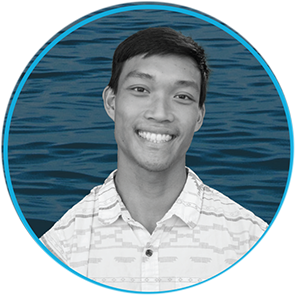 After enrolling in the master of science in ministry program at Seaver College, Ramli quit his new job to pursue his true passion: campus ministry. As part of the program, Ramli spent the January 2021 term as one of two students in a directed study religion course that examined why, compared with previous generations, adults between the ages of 18 and 29 no longer engage much with faith communities.
"Emerging adults experience societal and cultural pressures that have complicated the transition from adolescence to adulthood," explains Sara Barton, University chaplain and the instructor of the graduate religion class. "Opportunities such as higher education and challenges such as student loan debt contribute to students putting their spiritual lives on hold until those things get sorted out, which is now taking longer than ever."
In the 2019 book The Twentysomething Soul: Understanding the Religious and Secular Lives of American Young Adults, authors Tim Clydesdale and Kathleen Garces-Foley point to data from the 2013 National Study of American Twentysomethings, which highlights that most twentysomethings in the United States believe religious people are perceived as "negative, angry, and judgmental." Because of this perception, emerging adults experiencing spiritual struggles or religious deconstruction are discouraged from seeking counsel among their churches' congregants. In fact, the study estimated that while nearly 67 percent of twentysomethings identify as Christians, including affiliations with Catholicism, Protestantism, and Evangelicalism, this percentage is significantly reduced when asked about church attendance.
Barton mentions that technology also plays a part in this disconnect as the accessibility of faith-based podcasts and on-demand videos has further created more individualized religious practices for emerging adults. At 23 years old, Ramli attests that the abundance of unique life-changing choices available to emerging 21st-century adults can be overwhelming.
"During this formative decade, young adults must choose a college, choose a major, find a job, decide on graduate school, and decide who to marry, along with dozens of other decisions," he says. "Faith is often placed on the back burner because it's viewed as irrelevant. When faced with all the important life decisions and opportunities, most Christian twentysomethings tend to sideline their faith tradition and use their time and energy to engage in what they view as more urgent matters."
Student Shaya Aguilar ('20), a former psychology major and Hispanic studies minor who for years has looked to Barton as a spiritual mentor, reveals that while this age group has already been coined "the age of instability," the coronavirus pandemic has sharply amplified the concept of life's unpredictability among college students.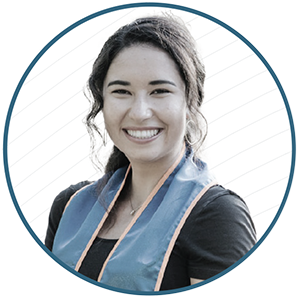 "While today's twentysomethings are fiercely independent trailblazers who are leery of conforming to traditions, the desire for spiritual connection, community, and shared experiences continues to fuel their behavior," Aguilar notes. "The struggle for most young adults is discovering what their faith looks like, how it influences their behavior, and how to embrace ambiguity rather than run from it."
Aguilar further explains that church leaders tend to shy away from investing in young adults because they are perceived to be in a transient stage of life and therefore likely to leave that environment in a short period of time. She believes it is the responsibility of ministers and church leaders to examine why young adults are not finding a sense of community in the church in the first place, which results in their separation.
Prior to the start of the course, Barton partnered with the Pepperdine Office of Institutional Effectiveness to develop a spiritual life assessment survey and analyze its results as part of the class curriculum. Delivered to 634 Pepperdine undergraduate students and 622 graduate students in December 2020, the survey asked about the spiritual struggles students have experienced during the coronavirus pandemic. The survey also focused on determining how students have been engaging with different faith practices before and after the pandemic and during the transition to online learning and asked students to provide feedback on their personal spiritual fortitude. Each analyzing a different section of the survey, Ramli and Aguilar copresented their findings to a group of Pepperdine faculty and staff during a 90-minute virtual gathering on January 29, 2021.
Through statistics provided by the Office of Institutional Effectiveness, Ramli and Aguilar discovered that the impact of the pandemic on emerging adults will have ripple effects on their spiritual lives for years to come. However, whether these findings will motivate students to deepen their faith or turn away from it altogether depends on their capacity to develop spiritual fortitude within this season of struggle.
Excited to apply his math skills to assess the survey results, Ramli noticed that a large majority of students responded well to hardship and adversity, viewing them as opportunities for growth and renewed purpose. They also expressed a willingness to lean on their faith to overcome challenges, which is highly correlated with the religiously affiliated majority. In addition, Ramli found that respondents who identified as Black demonstrated the highest levels of spiritual fortitude in the face of hardship or adversity.
In addition, he found that in all the questions relating to spiritual fortitude, respondents who identified as Black demonstrated the highest level of agreement. Ramli contends that, "Although this is an area that can continue to be explored, my immediate response is to connect this high level of fortitude with the racial narrative of our country, which has been highlighted this past year through the national demand for social justice."
In exploring how spiritual practices have changed since the University transitioned to distance learning, Aguilar reports that while there has been a significant decline in communal worship and prayer gatherings, students have spent more time meditating, reflecting, and praying individually than before. While these trends vary based on students' faith affiliation prior to the pandemic, they suggest that even in isolation Pepperdine students are still searching for ways to meaningfully engage with their faith.
"The results are both encouraging and disheartening," Aguilar admits. "We see that students are investing in their faith in new ways, but the loss of the communal experiences, along with being isolated from others, has taken a significant toll on their faith. We are hoping to meet the spiritual needs of students but know that the road ahead of us is one that will require spiritual fortitude."