Turn of the Half Century
In celebration of its golden anniversary, the Graduate School of Education and Psychology highlights five decades of communal impact while pursuing a transformative future
For the last 50 years, the Graduate School of Education and Psychology (GSEP) has developed innovative pathways to cultivate the compassionate educators, counselors, and social scientists that the world needs. Considered a pioneer in fostering community healing and celebrating diversity through a rigorous research- and faith-based education, GSEP continually provides students with opportunities that address and directly serve the changing needs of communities of all backgrounds.
On its golden anniversary, meet some of the individuals and initiatives that have established GSEP's legacy and pursuit of excellence that will generate progress in the fields of education and psychology for years to come.
---

New School of Thought
With the advent of desegregation in schools following the civil rights movement and increased awareness of needs related to non-native English speakers and people with disabilities, the 1970s were considered a decade of transformation in education. Due to a growing emphasis on providing educational opportunities and critical resources to previously underrepresented groups, the early 1970s saw a demand for improving educational techniques in public- and private-school systems statewide.
As the landscape of education shifted, Pepperdine recognized the changing demands for leadership in this space. On January 1, 1971, Pepperdine's Department of Education was reestablished as the School of Education at Pepperdine's Los Angeles campus, ushering in a new era of service-oriented educators prepared to make a difference in diverse communities.
In January 1981, after the School of Professional Studies was decommissioned, the Division of Psychology became part of the Graduate School of Education, which officially changed its name to the Graduate School of Education and Psychology (GSEP) in 1982. Following the closure of the Los Angeles campus in the early 1980s, the school relocated to Pepperdine University Plaza, known today as the West Los Angeles Graduate Campus.
The acquisition of the daytime psychology program in 1989 provided GSEP with a permanent presence at the Malibu campus—an expansion that resulted in a 1993 endowment honoring the Young family, the establishment of the Center for the Family in 1996 (now the Boone Center for the Family), GSEP's home on the Drescher Graduate Campus in 2003, and the dedication of the M. Norvel and Helen Young Center for GSEP in 2005.
Since the introduction of three online clinical psychology courses in 2017, GSEP's virtual learning offerings now reach nearly 1,400 students in three degree programs, including an MA in psychology, MA in clinical psychology, and MS in applied behavior analysis.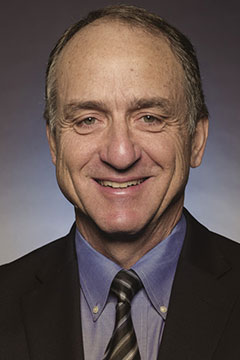 James R. Wilburn (MBA '82), Dean Emeritus of the School of Public Policy and former dean of the Graziadio Business School who served as provost of Pepperdine's Los Angeles campus from 1973 to 1976, shares that most of the faculty who contributed to the development of GSEP's EdD program in 1976—Pepperdine's first-ever doctoral program—were professors from the Graziadio School who understood the importance of management training for educators aspiring to become educational administrators.
"Pepperdine led the nation in developing programs, qualified professors, and appropriate classes designed for the unique needs of adults, most of whom had full-time jobs and families to support, and in many cases, leadership careers in the fields of education and business management," Wilburn says. "These students require professors who can relate to their experiences, keep them focused, and maximize their time in the classroom—and that's what GSEP offers."
In collaboration with several Graziadio School professors teaching in the master of science in organizational development (MSOD) degree program, including current GSEP associate dean of the Education Division Farzin Madjidi (MBA '88, EdD '91), the MSOD program became the first in Pepperdine history to be nationally ranked number one in its field. As a result, numerous Graziadio School alumni enrolled in the EdD program at GSEP taught by several faculty from the Graziadio School.
---
The Heal Deal
When Robert deMayo became associate dean of the Psychology Division in September 2002, his mission was to expand GSEP's psychology clinics across Southern California. With the goal to make therapy more accessible, deMayo's vision has enabled clinics at multiple Pepperdine campuses and external clinics that train more than 100 students annually and provide thousands of hours of mental health treatment services to neighboring communities.
"The coronavirus pandemic has highlighted both the need for high-quality mental health services and the profound disparity in access to those services," deMayo explains. "Many of our marginalized communities have a great need for culturally responsive, strength-based approaches to promoting wellness. Our clinics play a critical role in meeting the needs of communities whose needs are not met by the public and private sectors."
Two decades ago, GSEP partnered with the Union Rescue Mission (URM) of Los Angeles to establish the Pepperdine-URM mental health clinic. Each year, six first-year psychology doctoral students complete traineeships at the clinic, learning to provide therapy, psychoeducation, and assessment services to individuals in recovery programs at URM.
"Homelessness is a catastrophic problem that reflects many inequities in our society. As psychologists and people of faith, we must battle against the injustices that persist in our communities," shares Cary L. Mitchell ('76), a GSEP psychology professor and codirector of the Pepperdine-URM mental health clinic. "The safety net for people experiencing homelessness and poverty needs a great deal of strengthening, and we hope GSEP alumni will be prepared to lead and serve in addressing these challenges."
Aaron Aviera, director of the Pepperdine Psychological and Educational Clinic and co-director of the Pepperdine-URM mental health clinic, reveals that students are repeatedly reminded that pain and trauma reach all communities, regardless of race, culture, or religion. "Our work is intimate, and our clients come to trust their therapists and open up for the first time in their lives about their traumatic life experiences," Aviera says. "We have seen that growth is possible even among the most hurting individuals."
In Orange County, psychology students at the Irvine Graduate Campus work with underserved communities through the Pepperdine Resource, Youth Diversion, and Education (PRYDE) program to provide free prevention, intervention, and counseling services to at-risk youth and their families. In collaboration with the Orange County Sheriff-Coroner Department and local school districts, the program provides services and resources to help youth and their families make positive changes in their lives and prevent first-time youth offenders from entering the juvenile justice system.
According to PRYDE director and supervisor Kenneth Woog (MA '01, MBA '11), a recent data review of at-risk youth referred to PRYDE indicated that nonparticipants were three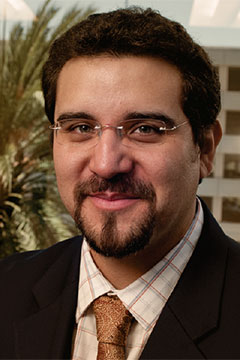 times more likely than participants to receive a law violation within two years of referral. He also shares that PRYDE has had a dramatic impact on immigrant populations, as services are available in Korean and Spanish as well as in English.
At Aliento, The Center for Latinx Communities at GSEP, students are specifically trained to address the needs of underserved Latinx communities through the lens of liberation psychology, a framework that recognizes the significant impact of culture and socioeconomic status on psychological well-being, particularly in regard to Black, Indigenous, and people of color (BIPOC) communities. In fact, the program requires that Spanish-speaking students complete Spanish immersion courses to master communicating with Spanish-speaking clients. While in-person services have paused during the coronavirus pandemic, Aliento has hosted several webinars and virtual group therapy sessions to alleviate the financial and emotional stress experienced by BIPOC individuals over the past year.
"Traditional mainstream psychology often only elevates the perspectives of white, educated, middle-class, heterosexual individuals, which can be harmful and oppressive because it excludes all other narratives and experiences," explains Miguel E. Gallardo, a licensed psychologist, GSEP professor, and director of Aliento. "We train students to address the social inequalities that deeply affect our clients while emphasizing a strength-based perspective that allows people to rely on their own resources to improve and transform their lives."
---

Diving into Diversity
For many years, GSEP's Education Division has been a member of the California Association for Bilingual Education (CABE), a group that promotes educational equity through conferences and workshops that train teachers to close language barrier gaps for K–12 English learners and their families.
Education professor Reyna García Ramos, the faculty liaison of the association's Pepperdine chapter and director of the MA in teaching program, contends that most parents of English learners are essential workers in service-based industries who often feel unequipped to help their children with virtual schooling.
Under García Ramos' mentorship, Linda Guzmán, principal at St. Paul Dual Language Academy in Los Angeles, president of the Pepperdine chapter of CABE, and current student in the EdD program at GSEP, has connected with many educators about meeting the unique needs of bilingual students.
After two years of attending CABE workshops, Guzmán has become acutely aware of multicultural students' diverse classroom needs. In assessing such needs, Guzmán shares the lessons she learns from CABE with her faculty in order to create goals for upcoming semesters. "Some teachers aren't sure how to support students with language barriers," she says. "CABE has helped us understand how to navigate that, especially through the lens of servant leadership, mutual respect, social equity, human rights, and community empowerment."
In 2015 the Education Division launched the Scholarship Without Borders program for doctoral students from diverse backgrounds to expand their published research and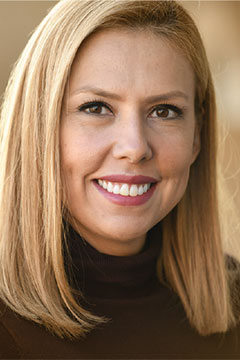 professional networks. Spearheaded by Madjidi, alumna Lani Fraizer (EdD '09), and Gabriella Miramontes ('01, MA '02, EdD '08), visiting professor and director of the Center for Global Partnership and Learning, the program allows students from underserved communities to engage in year-long research projects with the goal of presenting their findings at conferences.
Initially established as a challenge for 22 doctoral students to complete a dissertation in fewer than 12 months, more than 110 scholarly articles were published in journals and presented at conferences in the program's inaugural year, several of which won "Best Paper" awards.
The following year, GSEP introduced the PhD program in global leadership and change. Accredited by the WASC Senior College and University Commission, the establishment of the program changed Pepperdine's Carnegie Classification® to Doctoral Research, marking another historic accomplishment for GSEP and the University.
In fall 2020 Madjidi introduced a postdoctoral program in which five recent PhD graduates representing underserved communities partnered with GSEP faculty to either teach
or participate in research endeavors. During the 2021–2022 academic year, the program will select a minimum of five new students to spend 12 months partnering with faculty to teach, participate in dissertation studies, and conduct original research.
---

Pray Tell
GSEP's intentional pursuit of community healing and diversity is deeply connected to the school's Christian heritage, which encourages students to lead with knowledge and wisdom. Outside the classroom, all students and employees are invited to join Sacred Centering, a monthly spiritually diverse devotional gathering launched in 2017 and hosted by speakers who reinforce the University's commitment to Christian values. Each session aims to intentionally gather as a community, reflect on God's works, and seek the renewing of the inner self.
Vanessa Jahn ('99), GSEP's cultural attaché who oversees Sacred Centering, shares that the program originally began as a lunchtime meeting at the West Los Angeles Graduate Campus library. Hosted by Lani Netter, producer of the film The Shack, themes from the film sparked dialogue about the role of spirituality and faith in the modern world.
In keeping with GSEP's innovative approach to changing times, Sacred Centering participant Parsa Peykar, a GSEP psychology student and graduate teaching assistant, spearheaded PeppPray, a 48-member spiritual support team in response to the pandemic. PeppPray Care Team members, comprising GSEP staff, faculty, and students, pray for those who submit their requests to the team.
"PeppPray has been the manifestation of the call to bring God into our most challenging times as we started to have national lockdowns in the US due to COVID-19," shares Peykar. "By inviting God into our lives, we are able to face difficulties, feel at peace, and express God's unconditional love, which is our vision through PeppPray."
---

Waves of the Future
Thoughtfully tuned in to the needs of the new generation of students, GSEP plans to remain on the path toward community healing and diversity, especially as faculty, staff, students, and alumni continue to shine in these areas.
One example is the collaboration between Adel Najdowski and Lusineh Gharapetian, who respectively serve as the director and associate director of the master's program in applied behavior analysis. The professors, whose diverse backgrounds have informed their passion for social justice, recently partnered with behavior analyst Victorya Jewett
(MS '18) to educate other university educators on how to effectively incorporate multicultural learning techniques into their applied behavior analysis (ABA) graduate programs.
Throughout their research, they discovered that many of these ABA programs include culturally insensitive concepts in their curricula and that lessons do not integrate diverse viewpoints. To help broaden the coursework, they developed recommendations to promote multicultural learning, the details of which were published in the journal Behavior Analysis in Practice in January 2021. At the forefront of these recommendations are calls to recruit and retain more people of color, educate and train students and employees in cultural competence and humility, and incorporate multicultural concepts into all curricula, pedagogy, and research.
To explore these issues internally, a team of Psychology Division faculty participate in a group that meets biweekly to discuss how to incorporate multiculturalism into existing curricula within all the psychology programs at GSEP. GSEP also encourages the development of multicultural initiatives through student diversity committees. One such committee member is Alvenus Hillis, a student in the master of science in ABA program and vice president of events for the Pepperdine Student Association for Behavior Analysis. Through his field experience, Hillis has noticed that many clinicians are culturally disconnected from their clients. To counter this issue, his Pepperdine classes frequently welcome candid race-related conversations that are critical in providing insightful exposure to the lifestyles and cultures of people of color.
"I can see the awkwardness among my peers when we talk about these issues, but as future clinicians, we need to engage in this discourse," Hillis says. "If we want to make changes, deeper connections must be formed to expedite that change."
Like Hillis and Jewett, Education Division students and alumni have contributed significantly to bringing diverse perspectives into the workplace, most notably in the fields of academics, business, communications, healthcare, policy, science, and the arts.
One such alumnus is Charles E. Bray Jr. (EdD '19), who has dedicated his 20-year career to solving business challenges pertaining to diversity, equity, and inclusion. Currently managing the Small Business Programs Office at NASA Jet Propulsion Laboratory, Bray strategically shifts corporate cultures to increase supply chain diversity and socioeconomic inclusion in the areas of research and development.
Author and producer Anita M. Cal (EdD '17), who has written for the award-winning comedies Tyler Perry's House of Payne and Tyler Perry's Meet the Browns, uses her creative storytelling skills to include diverse perspectives in filmmaking. As an adjunct professor at Chapman University, New York University, and Syracuse University, Cal educates students across the nation on the need for multiculturalism in entertainment.
In the political sphere, Nii-Quartelai Quartey (MA '12, EdD '18) is a Washington, DC-based social impact advocate serving as the multicultural engagement lead on a COVID-19 vaccine education campaign for AARP, an organization representing the interests of individuals over 50. Resulting from his innovative strategies, Quartey is recognized for his expertise in community building, LGBTQ+ inclusion, policy advocacy, and racial equity.
---

Spring Forward
In 1988 GSEP became the first Pepperdine school to hire a woman as dean with the selection of Nancy Magnusson Durham—a tradition that continued with former dean Helen Easterling Williams. Serving in the role since 2014, Williams reveals that the future of education and psychology at Pepperdine can be summarized in one word: technology.
Emphasizing the importance of maintaining community connections, Williams is exploring human services initiatives that align with evolving community needs. "Women won't return to the workforce as readily as men will because society has shifted from prioritizing financial stability to individual and family health," she says in relation to the coronavirus pandemic. "GSEP has a role in helping women with that and stepping up to see where we can meet some of their unique needs."
Amid last spring's campus closures resulting from the pandemic, Madjidi developed the Optimal Engagement and Immersion Pedagogy (OEIP) program. Adapting to the changes that online schools and students require, OEIP allows faculty and students with a reliable platform to synchronously attend class from anywhere in the world, while being able to see, hear, and communicate with one another in real time. Considered a game changer by other educational institutions, several California school districts have approached GSEP about using this same platform for their online instruction.
Around that same time in 2020, psychology students began embracing telehealth as a way to continue providing therapy to local clients in need while moving forward with digitizing all client records rather than keeping paper copies. In early 2021, GSEP partnered with health practice management software company AdvancedMD to allow student-therapists to record and upload videos of their sessions online, where professors can access them for evaluations. Through the HIPAA-compliant program, students' therapy notes are also documented and securely stored on AdvancedMD.
Williams believes it is these innovative technological services and a steadfast commitment to strengthening the school's culture, curricula, and community outreach initiatives that have contributed to GSEP's forward trajectory. She envisions that staying on this course may eventually expand Pepperdine's footprint across multiple campuses, comparable to California State University and University of California campuses statewide.
"We continued on our purpose-driven path and prospered in spite of COVID-19 because of GSEP's culture," Williams explains. "We are intentionally collaborative, with Christ at the center of all our operations."