Like It or Not
As social media marketing matures, the evolution of engagement on various platforms signals a new era of influence
When it comes to making decisions that form the foundational elements of your life, who do you turn to for expert guidance? Are you more compelled to consider the opinions of a friend whom you trust or does the authoritative voice of an engaging stranger with two million loyal subscribers have more sway?
From the cooking tools that improve your chopping efficiency in the kitchen to the restaurant you choose to celebrate your spouse's promotion to the books that may or may not be collecting dust on your nightstand, many of the experiences and things that we elect to improve, enhance, and elevate our lives have been carefully curated by tastemakers that have created hugely successful businesses with massive followings based on their personal— and largely self-taught—expertise.
These tastemakers, commonly known as influencers in the social media world, might be home cooks who gained popularity for their sourdough-scoring technique. They might also be video game enthusiasts who developed compelling playing strategies or young women with style and charm who turned their outfit-of-the-day posts into top-selling athleisure brands. The content they produce generates millions of dollars per year and contributes to a growing economy of creators and marketers with distinctly influential niches. And we just can't stop consuming it.
Under the Influence
Since the advent of social media in the early aughts, influencers have been changing the ways their followers live, buy, and believe in extraordinary ways. In a 2020 survey, 61 percent of consumers aged 18 to 34 reported that they made purchases based on influencer recommendations on social media. These recommendations are typically delivered through strategically packaged photo or video content that demonstrates the product's appeal to the target consumer and provides honest and balanced testimonials from an influencer the viewer has grown to admire and trust over time.
In recent history, the phenomenon can be traced to 1996 when Oprah Winfrey launched a book club that highlighted the talk show host's reading recommendations to audience members who would be encouraged to read the picks prior to on-air book discussions. Initially criticized by the literary world for its unstructured and expansive format, many of Winfrey's selections climbed to the top of the New York Times Bestsellers List, which shocked the literati and established the credibility of celebrity endorsement and influence as legitimate and lucrative.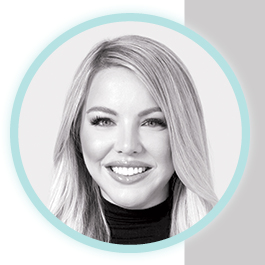 Building a successful personal brand requires creators to recognize and express their unique point of view, differentiate themselves and their content, and demonstrate an understanding of their content category.
— TARA LOFTIS ('05)
In Winfrey's case, she was a globally recognizable opinion leader with an established audience. In the case of homegrown influencers who share their aspirational lives on social media platforms, strategy is everything.
Twenty years ago, as experts first discovered a decline in the efficacy of brand advertising on television and in print, they reported a shift to advocacy-based marketing efforts in the press, in celebrity endorsements, and in the blogosphere. In the last decade, this group has also included a range of influencers.
In 2006 a company called PayPerPost became the first service to help web content creators—primarily bloggers at the time—develop and manage strategic brand partnerships to monetize their content. At a time when most creators were sharing authentic, self-created, and largely unscripted material, many wondered how product placement and sponsored posts would impact the integrity of the content being produced on the blogs as they knew it. The phenomenon created a distinctly different experience for users and established new standards (and later laws) for content strategists. It also created some concerns. Today, more than 18,900 influencer-marketing-related companies and platforms around the world operate to elevate people's personal brands.
"The perception that influencer marketing is about product placements and endorsements grossly oversimplifies it," says Tara Loftis ('05), global vice president of brand marketing and public relations for Kendo Brands, Inc., a beauty brand incubator owned by Paris-based LVMH whose portfolio includes influencer favorites Fenty Beauty by Rihanna, KVD Beauty, and OLEHENRIKSEN. "The art of influencer marketing is truly just an evolved version of the public relations practice wherein the goal is to educate, gift, and build genuine relationships with key opinion leaders with the goal of ultimately building brand and product affinity."
Loftis shares that influencer marketing aims to encourage content creators to post organically and with genuine conviction about product performance. "Once a brand has a proven, preexisting relationship with an influencer who is a recognized supporter of the brand, paid opportunities come into play," she says. "This becomes a win-win situation because their followers already know that they're a fan of the brand, so the partnership makes sense."
According to eMarketer, brands will spend more than $4 billion on influencer marketing in 2022 in the US alone. Despite successful and mutually beneficial brand partnerships, many that bring in sales and income in six and sometimes seven figures, Loftis contends that creators must also continue to market themselves beyond the products they promote on their platforms. "Building a successful personal brand requires creators to recognize and express their unique point of view, differentiate themselves and their content, and demonstrate an understanding of their content category," she says. "Creators are not merely vessels for third-party brand promotion."
Me, My Selfie, and I
In October 2012 Facebook (now Meta) CEO Mark Zuckerberg reported that the website had reached a milestone of one billion active users per month. The social media boom that originated with the rise of the social networking service advanced at an unprecedented rate as content creators, marketers, and audiences became increasingly sophisticated in the ways they created, promoted, and consumed social media content. As the use of the short-form video platform Vine dwindled, other platforms began to evolve swiftly, prompting creators and brands to adapt quickly to consumer preferences that were seeking a less curated experience.
"TikTok rose to prominence because people had an urge and a longing to express themselves in authentic ways on their own terms," says Klive Oh, assistant professor of public relations at Seaver College. "The app happened to be in the right place at the right time. It became the people's playground."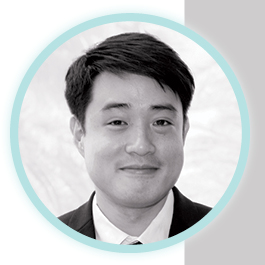 TikTok rose to prominence because people had an urge and a longing to express themselves in authentic ways on their own terms.
— KLIVE OH
As the COVID-19 pandemic created varying circumstances of isolation, it furthered a trend of self-made content creation by both brands and influencers that prioritized building community and connections over the quality of the produced content. In addition, follower feedback, both solicited and unsolicited, has indicated a desire for a more authentic influencer engagement experience. The next phase of influencer marketing, Loftis predicts, will elevate influencers who present an unvarnished version of themselves that will allow audiences to relate more easily to the figures who typically curate a more aspirational lifestyle on their feeds.
"Consumers are craving—and even desperate for—genuine, authentic, and unbiased reviews from both experts and real consumers," she says. "There will always be a place for large-scale influencers with huge followings, but authenticity is king."
Experts believe this shift toward more unrefined content is a result of growing mental health concerns among content consumers and a desire to counter the cognitive dissonance experienced when viewing unrealistic and embellished content.
"Much of the content on platforms like Instagram present a sort of hyperreality, but many influencers are starting to talk about their personal issues," says Oh. "While this may also be a strategy to engage their followers in a different way, they're not shying away from sharing real and raw personal experiences."
In terms of platforms, Loftis shares that TikTok's brief, raw content appears to resonate with all users and continues to drive the conversion and momentum seen with YouTube several years ago. "TikTok is growing very quickly because users beyond Gen Z are connecting with it," she says, referencing the typical generational affinity for the platform, especially during the pandemic when people across the globe were craving quick and convenient connections with just about anybody.
Loftis also posits that Twitch, an interactive livestreaming service historically used predominantly by gamers, will be the next platform with a mass following. "Twitch is designed for unscripted engagement, which makes it a perfect fit for all industries, and not just gaming."
The Trouble with TikTok
In a Psychology Today article titled "Why TikTok Made Us Buy It," Cristel Russell, professor of marketing at the Graziadio Business School, examines the short-form video-sharing app's particular pull in influencing consumer behavior. Media company the Business of Fashion claims TikTok's emergence posed the first real competitive threat to Instagram for brands' marketing dollars.
"It's just exacerbated because everything is so much faster now," says Russell, whose research interest and expertise lies at the intersection of marketing and entertainment, a combination she calls advertainment. "Content is so much more readily available and so much bigger. It's the same phenomenon as in the old days when people would watch TV together with family or friends and discuss the show in person. Except now, interacting with your friends on social media expands your network. There are many more media mechanisms for these interactions."
An expert on product placements in television and other media delivery platforms such as video games, Russell's research and lectures illuminate the pervasiveness of marketing messaging that ranges from subtle to overt. While traditional product placements in TV series and films discreetly promote merchandise in the form of a brand-name wearable technological device or a branded alcoholic beverage, social media influencers have shifted from sharing well-disguised sales pitches to directly stating that they were paid to promote a particular product on their platforms.
"The reason [more subtle persuasive promotion] has been so powerful is because we don't realize they are trying to influence us," she says. "It's that pervasive. When you read a book, you get immersed in the book and live in its world," she continues. "It's a form of escapism, of immersion, of letting go. But the differences in social media are that there are endless mechanisms for people to be influenced without their explicit consent. They have not consented to be exposed to certain ads and products. Immersion in art has been polluted."
In her article, Russell refers to the platform's obvious attempts at consumer persuasion with strategic product placement that informs the viewer that they are being persuaded and the trend among TikTok users to proudly share their often unnecessary purchases that have been influenced by a video they watched on the app. "People are claiming and advertising that they've been influenced almost as a way to excuse their consumption," she says. "That's even more evidence that it's out of control. But the key is to just be educated about it and be savvy about both obvious and covert influence."
Oh shares that learning more about user behaviors and preferences based on what people post on their personal accounts and the content they engage with regularly is the key to financial success for both brands and social media platforms.
"They can sell that information to advertisers, which is a practice documented in platforms' terms of service that people never read but sign anyway just to use the apps," he says. "In order for you to be more mindful of how your information is being used, you have to be mindful of what you post and how you interact."
A New Wave of Influencers
Kylie Mazon-Chambers ('13), a writer, cook, and photographer whose blog Cooking with Cocktail Rings has gained a large following on Instagram (131,000 followers at the time of print), has amused and delighted her demographic of 25-to-34-year-old women with professionally composed photos of food, travel, and recipes. Her trusted insights have inspired thousands to create restaurant-quality dishes at home and explore new and unfamiliar cuisines. The success of her blog has also led to a book deal that put on paper Mazon-Chambers' passion for bringing fellow food lovers together. Share + Savor: Create Impressive + Indulgent Appetizer Boards for Any Occasion hit retailers in August 2020.
Mazon-Chambers, who grew up in New Jersey and moved to California to attend Pepperdine, discovered her passion for collecting and curating recipes when she was compiling the family recipes she enjoyed growing up as a going-away present for her mother. Through the process, she found that she enjoyed thoughtfully organizing and presenting dishes that held significance to her and to others. She later published some of her favorite recipes to her blog and, eventually, ventured into the social media space.
When Mazon-Chambers first began to create social media content, she found it difficult to establish herself in the saturated market. While many food bloggers and content creators inhabit a particular category, such as gluten-free or vegan cooking, Mazon-Chambers discovered her forte was, in fact, not narrowing her niche. A self-taught cook, she instead invested in developing her photography skills and sought out and created dishes that captured the palate she had developed through her various travels and restaurant visits.
"I found the most success when I found my own voice and was true to my own content and style," she says. "The most rewarding and fulfilling feeling is recognizing that you have your own voice—that it has been there all along—and learning how to find your voice in your own work."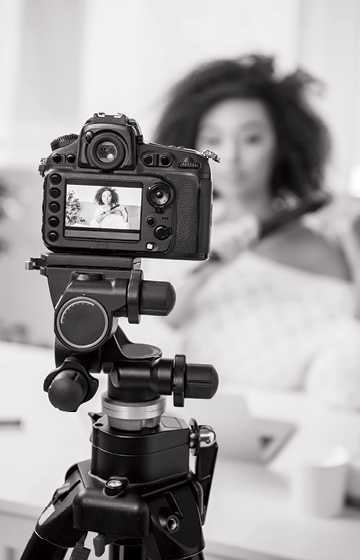 As a content creator with a prominent social media presence, Mazon-Chambers is part of a large freelance marketplace made up of career influencers who make a significant living by displaying clickable ads on their blogs and securing paid brand partnerships for their social media accounts. A full-time food influencer, she often works with brands to integratetheir products into her recipes, tagging their social media accounts on Instagram and linking to product websites on her blog. While many influencers with larger followings are paid a predetermined amount to post branded content—fees that are set based on engagement rate, follower count, and reach—influencers with smaller followings are offered products in exchange for a post or mention on their accounts.
While influencers may find many avenues of monetization and modes of income in the relatively new industry, Mazon-Chambers explains that maintaining income transparency ensures integrity across the industry and pushes the industry toward establishing a pay scale that is fair for all content producers.
Many influencers such as Mazon-Chambers are represented by management agencies specific to supporting and nurturing social media talent. Loftis recommends that influencers partner with an agency to assist with negotiating their rates, streamlining their deliverables, and ensuring that the brand's expectations are met. "While it comes at a premium for the influencer and the brand," she says, "it often prevents frustration on the brand side."
"I consider other creator friends my coworkers because we share our brand deals and partnerships with each other," she says. "It keeps us from being isolated and creates more transparency within the industry. It's hard to set your own rate when you don't know what someone else is charging for their content."
As she continues to grow her following and create and share dining experiences that inspire her readers, Mazon-Chambers is determined to nurture a kind community of fellow influencers and serve as a resource to budding entrepreneurs like herself.
"Creating content, from ideation to testing to producing the actual content, and then promoting it, takes a lot of hard work," she says. "You shouldn't be working for free, even if you have a smaller following, because you're still providing a service. Whether brands are using your work on their platform or you are using theirs on yours, you should be able to charge for that. It's important to be more open about rates, and I always try to engage with other influencers to give them the insights I wish I'd had when I was first getting started."
---
The evolution of the modern influencer and the social media platforms that have catapulted them to unprecedented success continues to keep audiences and social scientists cautiously optimistic. As technology and user preferences change and as societal and generational shifts continue to influence content and policy, experts are looking at further integration of advancements such as virtual and augmented reality in social media as well as privacy laws that protect users from improper uses of their behavioral data. Some experts say people can only avoid such privacy intrusions if they stop using social media altogether. But many aren't ready to give it up just yet.
"That's the price you pay," says Oh, about the pervasiveness of social media and how it has irreversibly transformed our culture for better or worse. "But when I ask my students if they will change their habits, if, before they go to sleep, when they're lying in bed, they are going to scroll through their Instagram feeds and press the like button knowing that somebody is listening to them and recording their every search, I've yet to hear someone say no."