Letter from the Editor
Pepperdine Magazine is the feature magazine for Pepperdine University and its growing community of alumni, students, faculty, staff, and friends.
Out on a Limb
Just a few short months ago we launched the new Pepperdine Magazine. Since then e-mails, letters, and comments have poured into our offices and onto the Web. Some of you offered words of praise, while others voiced criticism. We welcome both kinds of feedback, and hope you'll keep the notes coming. (Check out the next page to see what some of your fellow readers had to say.)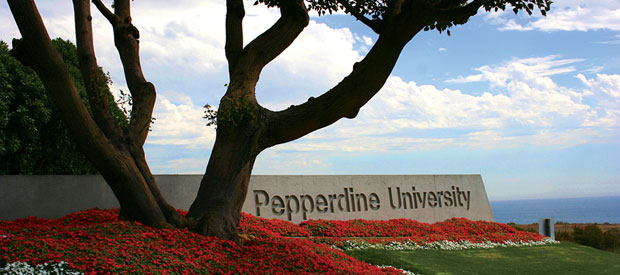 Throughout the varied and passionate responses we received, we noticed words of congratulations for our willingness to try something new. So in this issue we celebrate members of the Pepperdine community willing to take a risk, those who inspire us to keep doing the same.
We honor those who open their minds to different and sometimes difficult ways of thinking about topics like prayer, evolution, great books, and even the Los Angeles Lakers. We recognize those who take a chance on others—law students serving the homeless, psychologists easing the burdens of war veterans, and a piano teacher devoted to her disadvantaged student.
You'll meet a former nun who prioritizes her faith amidst the pressures of Hollywood, a publisher who put his all into a book no one else would support, students who explore the Santa Monica Mountains in pursuit of a frog, and an attorney who persevered after a highly publicized setback. Each of these individuals demonstrates the willingness to risk success, money, time, or their reputation to support and defend what's important to them.
In all of these stories you'll encounter behaviors and ideas that are challenging, touching, and audacious. You'll also see rare glimpses of courage. I hope you'll let us know what you think.
Megan Huard
Editor