News
Pepperdine Magazine is the feature magazine for Pepperdine University and its growing community of alumni, students, faculty, staff, and friends.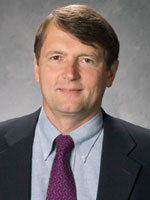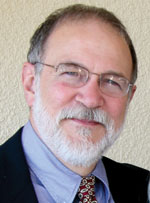 Professors Ed Larson and Rodney Honeycutt Receive the University's Highest Distinction
The administration and faculty of Pepperdine University have officially selected two deserving professors, Ed Larson and Rodney Honeycutt, for the newly established distinction of University Professor.
"The rank of University Professor is a rare honor and is not to be found at many colleges and universities," says provost Darryl Tippens, who notes that Pepperdine has granted the title on rare occasions in the past, but it was not attached to specific criteria or a formalized selection process.
This inaugural selection process, which was developed over three years by a committee of faculty and administrators, included nomination by faculty and an extensive approval process. Candidates for the award must have achieved national and/or international distinction; demonstrated excellence in scholarship and in teaching; preeminence in a field of study or excellence in two or more disciplines; and support for the University mission, among other qualifications.
Larson will add University Professor to his title of Hugh and Hazel Darling Chair in Law at the Pepperdine School of Law. He also teaches history courses at Seaver College. The acclaimed author has published more than 60 articles and seven books, including Summer for the Gods, for which he received the 1998 Pulitzer Prize in History.
Honeycutt, a professor of biology at Seaver College, teaches courses related to genetics and scientific decision making. According to Jay Brewster, chair of the Seaver College Rank, Tenure, and Promotion Committee, "Honeycutt is a recognized leader in his field of study and has trained numerous other accomplished scientists."
"Professors Larson and Honeycutt almost perfectly fit the criteria established for the award," Tippens adds. "Their scholarship brings renown to our University. They are master teachers who love students and who make themselves available to students. They are outstanding scholars with extraordinary publication records, and they love the mission of the University."
---
Boone Center Hosts First Family of Faith Network Conference
The Boone Center for the Family (BCFF) at the Pepperdine University Graduate School of Education and Psychology hosted its first Family of Faith Network Conference from June 18 to 20. The conference provided an opportunity to share ideas, applications, and strategies conducive to promoting healthy family relationships.

"Our goal was to help both church leaders and community leaders think about a process by which churches can provide services and help to meet the growing needs of families," says Ken Canfield, executive director of BCFF, of the inaugural event.
The Boone Center was established in 1996 through the inspiration and foundation of M. Norvel and Helen Young and endowed by Pat and Shirley Boone in 2006. Under the direction of Canfield, the center has expanded its reach as an active, vital extension of Pepperdine's Christian mission.
All of the sessions in the conference integrated biblically-based teaching, weaving together the themes of ministry common to households, families, and the church in order to strengthen each of those entities. Mark A. Holmen, author of Faith Begins at Home—The Family Makeover with Christ at the Center, served as keynote speaker. Holmen is the senior pastor of Ventura Missionary Church in Ventura, California, and has developed and implemented a model for becoming a Faith at Home-focused church, which is gaining national and international acclaim through the Willow Creek Association, The Barna Group, and Focus on the Family.
Marvin Charles, cofounder of Divine Alternatives for Dads Service in Seattle, Washington, delivered his speech, "Strengthening the Low-Income Family from the Urban Perspective." Charles, along with his wife Jeanette, created the organization to help men who are disconnected from their children discover the gift of fathering.
Another notable speaker was Emerson Eggerichs, who gave his talk, "God's Work to the Church on Marriage: Love and Respect." Eggerichs launched Love and Respect Ministries in August 1999 to serve husbands and wives.
---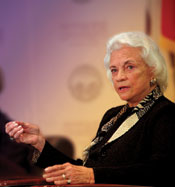 Sandra Day O'Connor Gives Third Annual William French Smith Memorial Lecture
From 1981 to 2006 the Honorable Sandra Day O'Connor served as the nation's first female Supreme Court justice and was the tiebreaker in over three-quarters of the Court's 5-4 decisions. On March 27 she gave the third annual William French Smith Memorial Lecture to an audience of more than 800 at Pepperdine University School of Law.
Ken Starr, the Duane and Kelly Roberts Dean of the School of Law, moderated the conversation, which included Carol A. Chase, professor of law at Pepperdine; Colleen Graffy, former deputy assistant secretary in the Bureau of European and Eurasian Affairs at the U.S. Department of State and director of Pepperdine Law's Global Programs; and Virginia Milstead (JD '84) a litigation associate with Skadden, Arps, Slate, Meagher & Flom. The Honorable William H. Webster introduced O'Connor, commending her great love of the court and her 25 years of service (see page 10 for more on Webster).
When asked about her life since retirement, O'Connor said, "I have been busier since I left the Court." The justice said she still has an office and one clerk at the Court, and she sits on a lower federal court, as required by Congress. She continues her involvement in guiding judicial reform overseas, and she teaches middle school students civics through an interactive, web-based program called Our Courts.
O'Connor answered questions from the conversationalists and the audience throughout the lecture. She told about growing up on a cattle ranch in Texas. "My parents were my mentors. My companions were my parents and the cowboys," she said. She talked about earning her bachelor's and law degrees from Stanford University and the adversity she faced upon graduation. Through she graduated in the top three of her law school class and worked on the Stanford Law Review, no firm would hire her because she was a woman.
Instead she became involved in public service, working her way up from deputy county attorney of San Mateo County, California, to assistant attorney general of Arizona. "I realized that I had to take a job and make something of it," she said. "It took a long time before people realized that women could be lawyers and judges."
She was appointed to the Arizona State Senate in 1969 and was subsequently reelected twice to two-year terms. In 1975 she was elected judge of the Maricopa County Superior Court and served until 1979, when she was appointed to the Arizona Court of Appeals. President Reagan nominated her as an associate justice of the Supreme Court, and she took her seat September 25, 1981.
When asked about her advice to young people entering the legal profession, she said, "You may have to take a job that isn't your first choice, especially in this economy, but you have to make something of it."
Watch a video of the conversation: law.pepperdine.edu/williamfrenchsmithlectures
---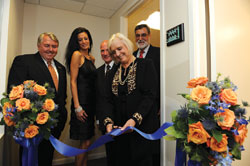 Pepperdine Dedicates New Program Facility in the Heart of Washington, D.C.
President Andrew Benton, Seaver College dean Rick Marrs, and Washington, D.C. program director Khalil Jahshan cut the ribbon with donor Audrey Ray and her daughter Katie Ray Dietrich.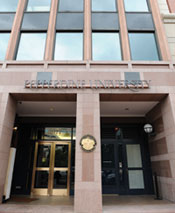 Pepperdine president Andrew Benton and many friends of the University made a historic trip to the nation's capital on May 14 to celebrate the official opening of Pepperdine's newest piece of property: 2011 Pennsylvania Avenue. The brand new facility, which is located four blocks west of the White House, now serves as the permanent home for the Washington, D.C. Internship Program.
"Now the program's name fits the address," said Khalil Jahshan, executive director of the Washington, D.C. Internship Program, explaining that for more than 16 years the program has operated out of rental facilities on the Virginia side of the Potomac River.
The dedication, Jahshan said, not only brought a great turnout of University dignitaries, alumni, and guests, it also brought a lot of dropped jaws. "They were delighted to see the high-tech, modern classrooms, the quality of the facility, and of course, the location in the heart of the nation's capital," he reports, noting that Pepperdine friends Russell and Audrey Ray stepped forward as the first benefactors of the new facility, endowing the president's office.
The Washington, D.C. Internship Program is open to Seaver College students of all majors. Participants have the opportunity to intern full-time for an organization of their choice. Past placements include the White House, nongovernmental organizations, think tanks, and many federal agencies.
"This residence will allow our students even greater exposure to the multiple resources available only in our wonderful capital city," says Seaver College dean Rick Marrs. "The dedication allowed us to showcase the truly unique Pepperdine educational experience on the East Coast."
seaver.pepperdine.edu/washingtondc
---
Pepperdine Mourns the Passing of Jack F. Kemp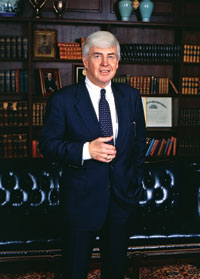 Jack F. Kemp, the namesake of the Jack F. Kemp Institute for Political Economy at the Pepperdine School of Public Policy, passed away on May 2 at his home in Bethesda, Maryland. He was 73.
Kemp was a much respected, nine-term member of the U.S. House of Representatives. He served as secretary of housing and urban development and was the Republican Party's candidate for vice president. Prior to his distinguished political career, Kemp was a celebrated professional football quarterback who led the Buffalo Bills to two league championships.
In 2007 Kemp and the School of Public Policy established the Jack F. Kemp Institute for Political Economy to honor his life of public service, perpetuate his contribution to American political thought, and help educate the next generation of political leadership.
Kemp's legacy lives on through the institute, a key component of which will be a Jack F. Kemp Distinguished Professorship, to be held by individuals who espouse the principles for which Kemp was so broadly respected. The institute's inaugural conference, originally planned for May 13 in Washington, D.C., has been rescheduled for October.
"Believing that the ideas and ideals that have characterized Kemp's life are needed by the nation now more than ever," said Jim Wilburn, dean of the Pepperdine School of Public Policy, "the University looks forward to presenting a comprehensive Kemp Institute conference and dinner next fall as a fitting tribute to his life and influence."
publicpolicy.pepperdine.edu/kemp-institute
---
Distinguished Alumni Return to Address Graduates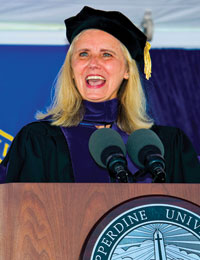 After a student walks across the graduation stage at Pepperdine University, no matter where their path may take them, the hope is that they will continue to carry the University's ideal of leading a life of purpose, service, and leadership. At each graduation ceremony, Pepperdine honors an alumnus who has exemplified that mission, and achieved extraordinary success in his or her chosen discipline. This year's Distinguished Alumni addressed their respective school's graduating class with words of encouragement and wisdom.
This year's Distinguished Alumni are:
ALAN BEARD ('94, MPP '99), founder of Wave Strategies, Inc., a new media marketing firm

NEVA CHAUPPETTE (PsyD '92), project director of a mobile medical unit that provides free HIV, hepatitis, and STD services

JOHN FIGUEROA (MBA '97), president of McKesson Corporation, U.S. Pharmaceuticals
BARBARA JONES (JD '89), an attorney specializing in corporate law at McDermott Will & Emory in Boston, Massachusetts
FIONA MA (MBA '04), California assemblyperson representing the 12th Assembly District
SAM SCHMIDT ('86, MBA '87), former Indy Racing League driver, and founder of Sam Schmidt Paralysis Foundation and Sam Schmidt Motorsports
JENNIFER TRUBENBACH (MA '04), executive director of Operation of Hope, an organization that provides free facial reconstruction surgeries for needy children
Learn about this year's Honorary Doctorate recipients: magazine.pepperdine.edu/honorarydoctorates
---
General Motors Executive Headlines Dean's Executive Leadership Series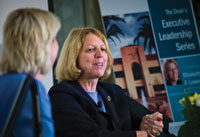 The Graziadio School of Business and Management hosted an array of talented business minds in the 2008-09 Dean's Executive Leadership Series, culminating on May 12 with speaker Elizabeth Lowry. Lowry shared her experiences in the struggling automotive industry as vice president of environment, energy, and safety policy at General Motors (GM).
Speaking to a packed audience at the Drescher Graduate Campus auditorium in Malibu, Lowry described working at the cutting edge of industry change. Lowry's career with GM began 20 years ago when she joined the company as an environmental lawyer. Since that time she has worked to ensure that GM remains an industry leader in environmental research and implementation; the company currently has 20 models in the United States that each get 30 miles to the gallon.
Lowry played a video clip of an upcoming Chevy electric vehicle; cited various projects being carried out by GM to test and improve fuel-efficient technology (including an 18-month fuel test program and a lithium battery initiative), and openly hoped for a future in which alternative fuel vehicles would be catered to by all gas stations.
She also stated that when she accepted the invitation last summer to speak at Pepperdine, she could not have predicted how different her industry would be by May 2009 (and the state of GM itself by June). Speaking candidly about the economic challenges faced by GM and the automotive industry during the nation's ongoing financial crisis, she cited opportunities to respond with innovation and creativity. In particular, she stressed the urgency for businesses in crisis to focus on the "core of the business," by developing top-quality, innovative products while building a strong relationship with both customers and stakeholders.
Watch Lowry's presentation, as well as those of each speaker in the 2008-09 series: bschool.pepperdine.edu/dels/podcast
---
Straus Institute Celebrates Number One Ranking and New Endowed Chair
The School of Law's Straus Institute for Dispute Resolution was recently ranked the Number One program by U.S. News and World Report for the fifth consecutive year. In the last 13 years, the Straus Institute has never been lower than third and has achieved the Number One position eight times.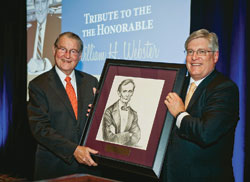 Stipanowich (right) presents Webster with a portrait of Abraham Lincoln, which Stipanowich drew by hand.
In addition, the institute's academic director, Thomas J. Stipanowich, was named the William H. Webster Chair in Dispute Resolution in March. Stipanowich joined Pepperdine in 2006 with a distinguished career in conflict resolution. He is an award-winning author and much-cited authority on arbitration, mediation, and other subjects; the former chief executive of the New York-based International Institute for Conflict Prevention and Resolution (CPR Institute); a respected and widely experienced arbitrator and mediator; and the winner of several of the dispute resolution field's highest honors, including the American Bar Association's prestigious D'Alemberte/Raven Award.
The chair is named for the Honorable William Webster, the only person to have been the director of the Federal Bureau of Investigation (FBI) and the Central Intelligence Agency (CIA). "This chair adds new luster to the Straus Institute and to Pepperdine University," said Stipanowich. "Judge Webster is a personal friend, mentor, and hero. It is an extraordinary honor to hold the William H. Webster Chair in Dispute Resolution."
School of Law dean Ken Starr praises the Straus Institute's achievements. "Year after year, Straus continues to be recognized as the premier dispute resolution program in the nation," he says. "Around the globe, and right here at home, Straus admirably embodies Pepperdine University's enduring commitment to the profound values of peacemaking in a hurting world."
---
Pepperdine University Names Three New Regents to Board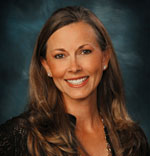 In early June Pepperdine announced three new additions to its 40-member Board of Regents, the governing board of the University. Michelle Hiepler, Dennis "Denny" Lewis, and Danny Phillips have accepted the role of helping to shape the direction of the University. "Pepperdine has benefited greatly over the years from the collective wisdom, will, and generosity of our regents," President Benton said.
Hiepler (JD '89) is a partner at the Law Offices of Hiepler & Hiepler, a nationally known civil trial firm. Prior to forming the Oxnard-based law practice, she served as associate general counsel at Pepperdine and as an associate attorney at Adams, Duque & Hazeltine.
Lewis ('65) is president and owner of WorldTravelService, a nationwide travel management company specializing in corporate, government, and leisure travel markets with offices located throughout the mid-Atlantic. Lewis' previous business endeavors include four decades in the travel industry with United Airlines and U.S. Travel. Lewis was honored as a Distinguished Alumnus of Seaver College in 2007.
Phillips began his career as a certified public accountant at Condley and Company. He later served in various senior financial roles at Harken Energy Corporation, was chief financial officer for Aloha Petroleum, and executive vice president and chief financial officer for Advance PCS, a pharmaceutical distribution company. He currently serves on various ministry and university boards, and is also the owner of Diamond P Ranch, a registered Texas Longhorn operation. Phillips called it an "honor and privilege" to be named a Pepperdine regent.
In addition to announcing the new regents, Pepperdine named legendary entertainer Arthur G. Linkletter and prominent business executive Robert G. Jackson as Life Regents. The honorary title recognizes their long-standing dedication to Pepperdine, a University that has sustained their interest and support for decades.
---
Pepperdine Athletes Make Waves Across Country and Conference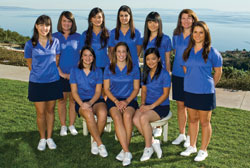 The 2009 spring semester brought many great moments in Pepperdine University sports, including NCAA championship appearances and national recognition for some of the school's most valuable athletes and coaches.
The Pepperdine women's golf team made a late charge to claim the eighth and final qualifying spot at the NCAA West Regional, then rallied to take ninth place at the NCAA Championships. Freshman Lisa McCloskey took 10th place in the final tournament, earning her All-American Honorable Mention honors. She was also named the West Coast Conference's Freshman of the Year and was an All-WCC First Team honoree.
Senior Paul Carroll was named the American Volleyball Coaches Association (AVCA) National Player of the Year, marking the fifth time in the last eight years and the seventh time in the last 12 years that a Pepperdine men's volleyball player has won a national player-of-the-year honor. Prior to achieving national commendation, Carroll was named AVCA All-American First Teamer (his third year in a row) and was also named the Mountain Pacific Sports Federation's Player of the Year and the MPSF Tournament MVP.
In early June Julie Rubenstein, Seaver College senior and four-year standout with the women's volleyball team, was named the recipient of the 2009 Mike Gilleran Award as the West Coast Conference's top female scholar-athlete. Men's golfer Shane Mason was named to the CoSIDA/ESPN The Magazine Academic All-District second Team, becoming the fifth Pepperdine student-athlete to earn district honors this school year. A junior political science major, Mason boasted a 3.92 GPA at the time of his nomination.
Omar Altmann won All-American honors for NCAA Division I tennis in both singles and doubles thanks to his performances at the NCAA Championships. His partner Bassam Beidas also earned All-American honors in doubles.
Several Waves will be part of U.S. National Teams this summer: Lilla Frederick of women's volleyball (U.S. Junior National Team), Tyler Jaynes of men's volleyball (U.S. Junior National Team), J. P. MacDonell of water polo (U.S. National Team and World University Games Team), and coach Julie Rousseau of women's basketball (assistant coach for the U.S. at the World University Games).