Why Do We Pray?
Pepperdine Magazine is the feature magazine for Pepperdine University and its growing community of alumni, students, faculty, staff, and friends.
Lemley has served as University Chaplain since 2007. In this role he seeks to serve the spiritual needs of the Pepperdine community, providing pastoral care, opportunities for worship, and spiritual guidance and leadership.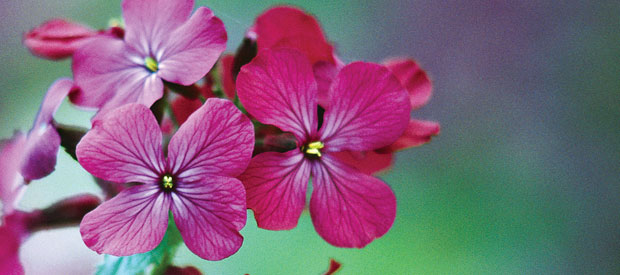 By Dave Lemley
University Chaplain
A small group of friends, bonded by nearly a year of living, traveling, and studying together in Pepperdine's Heidelberg program, gathered one night around a campfire. After a deep, honest conversation about faith and doubt, one asked, "What if we prayed? Just to see what it's like to talk to God?" In the first words of prayer he remembered voicing, "God, if you're there, give me a sign."
It's been my privilege as chaplain to attend a number of services in Stauffer Chapel. The colors of the stained glass, the stillness, the scriptures that line the walls give it the sense of being a holy place. But for all its beauty, what makes God seem near to us in that space are memories of those who have gathered there for prayer.
In prayer we rejoice in God's goodness and in prayer we invoke God's help. In prayer we come together in grief or in celebration. Each gathering leaves a unique mark of our community's encounter with God.
These marks are scattered in many places: in the classroom where I prayed with students on the morning after war began in Iraq; at the patio tables where a student small-group gave thanks for a semester together; in a conference room where a staff Bible study group asked God's help for a struggling daughter; in a faculty office where we prayed for God's healing.
I sense God's presence in each cluttered desk, concrete bench, and conference table. I feel his nearness as if these objects themselves were warmed by the sun through stained glass in the stillness of our chapel—hardly the only holy space on campus.
In his book Prayer, author Richard Foster writes of the struggle to feel that his "tangled mass of motives" are just right for prayer. "But what I have come to see," says Foster, "is that God is big enough to receive us with all our mixture. We do not have to be bright, or pure, or filled with faith, or anything. This is what grace means."
I think of that student's honest plea around the campfire, of the reasons we came to God in all those places where embers of God's presence still glow inn my memory. We ask God to show us a sign of his love, and in prayer, we become present to God. For whatever reason we come, we carry the evidence of that encounter into every time and place ahead.
---
Why do you pray?
Share your response below and read more answers from members of the Pepperdine community.