The New JD
Equipped with more PhDs than ever before, School of Law professors raise the bar with their multidisciplinary expertise.
Change is afoot in the realm of legal education.
Compared to just a decade ago, the biographies of law faculties today reveal a significant increase in the number of professors who hold PhD degrees in addition to the juris doctorate (JD). Nearly all law professors have JDs and many hold advanced law degrees such as the master of laws (LLM) or doctor of juridical science (SJD), but legal education is moving toward a greater emphasis on interdisciplinary studies, making the PhD a sought-after credential.
Beginning in Fall 2010, the Pepperdine School of Law faculty will comprise six professors (or 13 percent) with both JDs and PhDs—putting the school squarely on track with the nationwide trend. These professors write on everything from how to rank federal judges to consumer welfare regarding cell phones, from American health care law to how to put worldwide terrorists on trial. "The academic training and expertise of these colleagues in disciplines such as political science, economics, and history, among other fields, create wonderful opportunities for our students," says vice dean Tim Perrin, "further enlivening the discourse at the law school both in and out of the classroom."
---
Meet the professors
Pulitzer Prize-winner Ed Larson (PhD, University of Wisconsin) joined the Pepperdine faculty in 2006, and now serves as University Professor and the Hugh and Hazel Darling Chair in Law. The prolific author writes and teaches on history, law, science, and bio-ethics.
"My dissertation dealt with 20th-century American science law," he describes. "Modern American law is shaped by our past. If we don't understand where we came from and how we got here, we cannot hope to understand where we are going or how to get there."
Larson cites eugenics as an example of the need to understand the past. "I've written one book and dozens of articles on the history of American eugenics—a topic that I worked on during graduate school. Unless we understand that history, we cannot hope to address the promises of modern human gene testing or therapy and the pitfalls of genetic discrimination."
---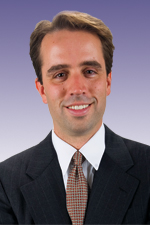 Rob Anderson
Rob Anderson (PhD, Stanford University) joined the faculty in Fall 2008. In studying political methodology, Anderson learned how to apply statistical and game-theoretic approaches to political phenomena.
"I went to graduate school because I wanted to acquire the tools I needed to do quantitative research on political organizations," he explains. With those tools in hand, Anderson developed computational and empirical techniques for analyzing corporate transactions and corporate governance. He even devised a system by which to evaluate the "quality" of federal judges.
"If judging were driven exclusively by ideology, there would be little point to ranking judges. A researcher could order the judges from left to right, but there would be no common ground that one might call 'quality' judicial performance. But if, as I argue, appellate judges indeed do generally 'follow the law,' then empirical techniques can rank judges according to their fidelity to legal precedent."
Anderson's study revealed that justices Sonia Sotomayor and Stephen Breyer were among the most positively cited judges since 1960. This type of empirical scholarship has the potential to constructively influence public policy because it can contradict mistaken perceptions of Supreme Court justices in the popular press.
---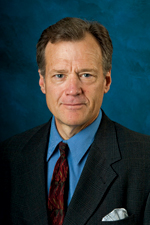 Jack Coe
Private international law expert Jack Coe (PhD, London School of Economics and Political Science) is also tenured and has taught at the school since 1984.
He was recently appointed by the American Law Institute to help write the Restatement (Third) on the Law of International Commercial Arbitration, which will influence lawyers, arbitrators, and judges around the world.
---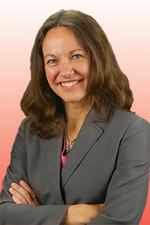 Babette Boliek
Babette Boliek (PhD, UC Davis) joined the faculty in Fall 2009. Her doctoral and subsequent research and writing focuses on the U.S. telecommunications industry and the consumer welfare effects of regulation within the industry.
"I love to study the impact of legal regulation on private economic activity," she says. "The economic analysis of law is so interesting because it goes beyond theory to assess legal rules that have real human consequences."
This fall, Pepperdine will welcome two new colleagues to the faculty: Michael Helfand (PhD, Yale University) and Greg McNeal (PhD candidate 2010, Penn State).
Helfand studies contemporary theory, political philosophy, and American politics. He has worked extensively on the intersection of group rights and the law, including religious arbitration, equal protection clause jurisprudence, and political theories of toleration.
---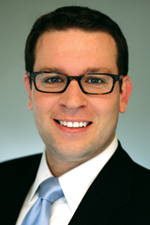 Greg McNeal
McNeal researches the institutions and challenges associated with global security, with a particular focus on criminal law and procedure, national security law, and international criminal law. He has written widely on issues related to counterterrorism and national security, and he is the editor-in-chief of The National Security Report, a publication of the American Bar Association's Standing Committee on Law and National Security.
During and after the trial of Saddam Hussein, excerpts from McNeal's award-winning, coedited book Saddam on Trial: Understanding and Debating the Iraqi High Tribunal, were translated into Arabic, and in an effort at judicial outreach, were read over the radio to the Iraqi people. McNeal continues to write on issues related to law, policy, and culture.
To learn more about the Pepperdine Law faculty, visit law.pepperdine.edu/academics/faculty.