Seaver College Students Earn Prestigious International Scholarships
Pepperdine Magazine is the feature magazine for Pepperdine University and its growing community of alumni, students, faculty, staff, and friends.
Five recent Pepperdine University graduates joined the elite ranks of Fulbright Scholars—one of the most prestigious scholarly awards worldwide.

In addition, Melanie Sollitt ('11) secured a Rotary Ambassadorial Scholarship, a program that promotes international understanding and friendly relations among people of different parts of the world.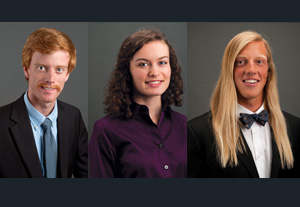 Fulbright Scholar Cameron Kruse ('12) will venture to Ahmedabad, India, where he will work under Anita Mehta, director of the LM Institute of Pharmacology, where he plans to study the anti-retroviral properties of the plantMoringa oleifera in hopes of discovering a sustainable option aimed to help those living with HIV in underdeveloped regions.

Aubrey Hoeppner ('12), who graduated from Seaver College this spring after majoring in international studies and minoring in mathematics, will travel to Bulgaria as an english Teaching Assistant (ETA) for the 2012-2013 school year.

Wojtek Peliks ('12) will fulfill his Fulbright scholarship as an ETA in Indonesia, where he hopes to impart the incredible opportunities that he became open to while learning the language as a child transplanted from Poland to the United States.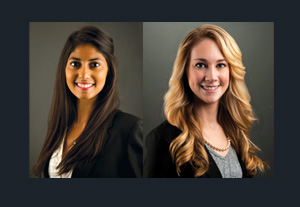 Sabena Virani ('12), a recent Seaver graduate with a double major in international studies and Spanish, will travel to Argentina in March of 2013 as an ETA, where she also plans to study how social media affects the culture and communication process in the South American country.

Julia Barr ('11) will pursue her Fulbright scholarship in Slovakia as an ETA, an undertaking she hopes will teach her new ways to approach thinking, instruction, and learning that will prove invaluable throughout her future career as a teacher.