Me, Myself, and AI
As the healthcare industry moves swiftly into an increasingly technological age, experts weigh in on the factors, fears, and future prospects of artificial intelligence-powered innovation
A notification appears on the tablet screen. "Record your daily weight," it advises Patient X, recently discharged from the hospital following double bypass surgery. He steps on the digital scale in the comfort of his home and checks the number on the display. He notices a five-pound weight gain in a span of two days—a common symptom that follows the procedure he underwent last week. This type of weight gain, however, typically caused by fluid buildup called edema, could signal diminished blood flow, and it must be treated with diuretics to expel water and salt from the body and increase the volume of blood in circulation.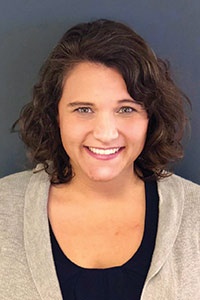 At the hospital, a team of nurses who have been monitoring Patient X in real time in the days following his surgery send him a same-day appointment request through the system he uses to record his vitals and communicate remotely with those individuals responsible for delivering his postoperative care.
The preprogrammed tablet, which uses an algorithm to detect abnormal vital sign ranges, and the digital scale are part of the handful of appliances that includes blood pressure monitors and pulse oximeters that Patient X came home with after surgery. Individuals who are eligible for this type of remote monitoring—those managing chronic diseases such as diabetes or recovering from surgical procedures—are more likely to have potentially serious problems detected early and typically experience better recovery outcomes than individuals without such personalized care.
At UCLA Health, telehealth implementation manager Lindsay Brooker (MPP '11) identifies strategies for expanding the use of digital health across the enterprise, including video visits and postsurgical remote patient monitoring programs for high-acuity patients like Patient X.
"Very sick patients often do not understand how their lifestyle and decisions affect their health outcomes," she explains. "Remote patient monitoring is one way for these patients to visualize in near real time how eating poorly or skipping an important medicine can directly affect their vitals."
Beyond empowering patients to generate their own data and gain deeper insight into customized treatment plans, Brooker explains that telehealth services also move low-acuity patients out of the clinic, minimize waiting room bottleneck, and reduce the rate of hospital readmission and emergency room visits—results that would help hospitals avoid associated penalties and fines.
"Remote monitoring is going to be a standard of care in the next decade, but most likely even sooner than that," Brooker continues. "The next layer is determining how to take the information that patients are already gathering about themselves and creating an algorithm that's actionable so we can start identifying trends in public health."
---
Over the last decade, artificial intelligence (AI) and, specifically, deep learning—when computers learn and adopt skills only possessed by humans—have overtaken the healthcare industry, from AI-enhanced microscopes that have learned to detect deadly diseases faster than humans can to applications that enable ultrasound capabilities on a person's smartphone to surgical robots. But beyond the benefits of diagnostic accuracy, self-guided care, and convenience for both patients and providers, many are skeptical of the impersonal qualities of AI practices in contemporary medicine and wonder how emerging technologies will further erode the clinical experience.
In the foreword to world-renowned cardiologist Eric Topol's Deep Medicine, a revealing book on the emergence and limitless potential of artificial intelligence in healthcare, author Abraham Verghese cites a 2,000-year-old phrase by Hippocrates: "It is more important to know what sort of person has disease than to know what sort of disease a person has." Not known for its personalized approach by any standards, the healthcare industry as we know it and the reality of the clinical experience do not often suggest a caring healthcare environment.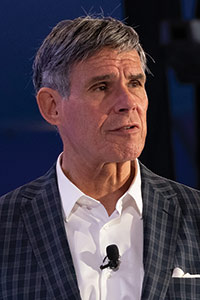 Topol, who was the keynote speaker at the 2019 Future of Healthcare Symposium founded by the Figueroa family and hosted by the Graziadio Business School this April, explained that AI, especially in the realm of healthcare, enhances productivity and efficiency and improves workflow in ways that can and will repair patient-doctor relationships.
"Keyboards are the enemy of doctors and patients," Topol explained, referring to the disconnected nature of data entry and note-taking during already compressed office visits—the leading source of patient dissatisfaction during medical encounters. In a study conducted in partnership with NHS England, Topol and team tested a natural language processing technology and found that introducing the clinical speech recognition practice during patient consultations not only enhanced the quality and accuracy of the data gathered but also saved time—about three minutes per patient. Voice-synthesized notes, he says, will also be able to deploy orders, tests, and billing.
Topol explained that these results could relieve the pressure of routine and systematic office visits, which, if implemented properly, can also reduce the alarming rates of burnout and depression among healthcare professionals.
"As machines get smarter and become better at performance, human intelligence is not going to change. But machines will," said Topol at the symposium. "We need to get more humane. That's what defines us, and that's what people want when they're sick: to be able to deal with their data and be able to have a better outcome."
Gary Mangiofico, academic director of the Graziadio Business School master of science in organization development and executive professor of organizational theory and management, echoes Topol's optimistic outlook on the future of the doctor-patient relationship and explains that healthcare systems that use AI and other major data analytics free up healthcare providers so that they may deliver better care.
"Instead of doctors or nurses being overloaded with sorting through data and moving from patient to patient as fast as they can, data is going to enable them to have answers at their fingertips," Mangiofico says of the activity volume-based healthcare system wherein physicians are incentivized to see as many patients as possible. "Doctors will be freed up to spend more time with patients. We should see the quality of the actual care delivered go up."
---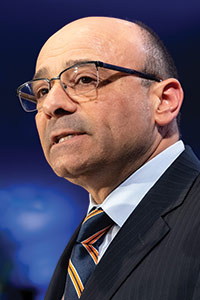 Among both experts and laypeople, criticisms of AI almost unanimously identify radiological error as the sources of greatest concern. A 2017 study published in the American Journal of Roentgenology cites earlier research that implicates medical error as the third most common cause of death in the United States after cancer and heart disease. At a 4 percent error rate, that translates into approximately 40 million interpretive errors per year.
John Figueroa (MBA '97), former CEO of Genoa Healthcare, argues that radiology is the area that will be revolutionized most significantly by AI, explaining that once a machine learns the human skills of scanning and analyzing medical images, it is three times more effective at identifying and diagnosing injuries and diseases.
"AI compounds human capabilities of sight, intelligence, and predictive modeling to improve medicine significantly," Figueroa says. "That's the essence of AI to me. It's a math equation. We teach the computer everything that we know, and then it begins to run a predictive model of the knowledge it has gained and even continues to develop more knowledge. This exponential knowledge gathering of predictive modeling is going to solve a lot of our health and healthcare mysteries. As great as that sounds, however, it still will take a while."
But what about cases in which patients are denied assistive care because an AI system misrepresented their condition and failed to recommend the appropriate care? Although the benefits of AI-supported healthcare abound, questions, concerns, and fears still remain. In a 2018 study, Syneos Health Communications surveyed approximately 800 European and American patients in three disease areas and caregivers for patients in a fourth disease area in one of the earliest insights into patients' thought processes about the ways in which AI could impact their health outcomes. The top two fears that both patients and caregivers expressed were lack of human oversight and the potential for machine errors leading to mismanagement of their health.
"You could point to an example where AI made a mistake and ask how we can rely on a technology that has the potential to make a mistake," says Figueroa. "But consider how many times a human doctor or an X-ray or a lab result produces an inaccurate result. The opportunities for human beings to make mistakes using basic human knowledge are vastly greater than those for AI products using the same information."
Figueroa says that patients unsatisfied by AI determinations are still able to use the same methods they'd use today in the form of a first, second, or third opinion. "The AI is never the be-all," he says. "AI is a system to help make a decision, but the patients always have the right to challenge that decision. Human agency is not going to go away just because someone relied on an AI decision point."
---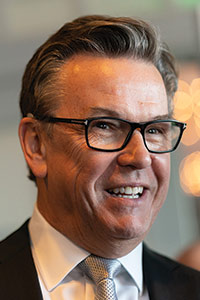 With advancements in AI and analytics, access to electronic medical records and information on the internet, and the distribution and breadth of available information, healthcare providers and consumers are now more informed and more empowered to choose the best courses of action for their respective healthcare needs. But the question still remains: could machines degrade the human relationship that's at the core of medicine? Mangiofico maintains that the use of AI will allow physicians to provide more personalized care.
"Despite the intervention of artificial intelligence, someone has to ultimately educate and care for the patient," Mangiofico says. "While machines can deliver enormous amounts of data, especially data that's directed toward diagnostics or clinical interventions or even prophylactics, what machines can not do is care. With the increasing use of AI, we now see the landscape shifting so the individual is at the center of healthcare."