The Ripple Effect
He set out to tell the Pepperdine story from the perspective of five Seaver College students. Now the alumnus, videographer, and admission staff member shares his own story from behind the lens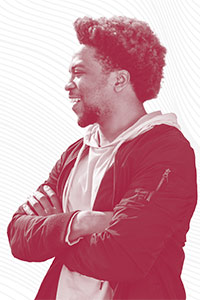 It's been said that every story is about a five- second moment, and the parts that come before and after simply explain its significance. As university marketers, we celebrate the milestones in students' lives, particularly the five seconds it takes for a graduate to walk across the stage and receive his or her diploma. But it is also important to consider all the moments preceding the walk that make it so consequential. In the best cases it is because the graduate has been profoundly transformed by the experiences of their past four years and is prepared to embark on a lifetime of purposeful work.
In 2015 the Seaver College admission office sought to move beyond the traditional "five seconds" of the student experience story and focus on the events that make it matter. That's how I found myself huddled up in the back of an incoming freshman's van, next to her mother and moving boxes, filming the chaos that is lower dorm road at New Student Orientation (NSO).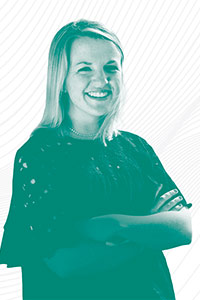 To best understand the origins of Rising Tide, a four-year docuseries following the experiences of five Seaver College students, you have to revisit the collective cultural consciousness in 2015. In February of that year, the independent film Boyhood garnered six Academy Award nominations. Boyhood received critical acclaim for its labored approach to storytelling: director Richard Linklater filmed over the course of 12 years, allowing his main actor to literally grow up on camera. The result was a sweeping epic about growing up and getting older, pieced together by the seemingly insignificant moments that make up a life.
On television, a different phenomenon was occurring. Fifteen years after the premiere of CBS' Survivor, roughly 750 reality shows aired on primetime cable—83 percent higher than the number of scripted shows according to Courteney Monroe, the president of National Geographic Global Television Networks.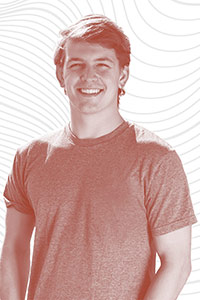 These trends spoke to a sentiment shift in the general public from content that is polished and compact to authentic, long-form storytelling that is often rough around the edges. In other words, the tide had shifted toward content that mirrored life as we know it.
We saw this trend manifest in our Office of Admission recruitment marketing. Pepperdine's dorm tour videos had consistently ranked as our most frequently viewed content. Companies like College Prowler published popular books on what it was "really like" to be a student at Pepperdine, and when our admission decisions went out, our office phone boards lit up with inquiries about the "true" student experience. This post-decision discovery phase was to be expected; the US is home to 2,474 four-year institutions of higher education, and almost all of them produce slick, colorful marketing material promising a transformational educational experience. As a high school student, it would be easy for the dozens of university brochures showing up in your mailbox to blur together. And in that case, the students seeking (and the universities offering) truly life-changing academic experiences would be the ones to suffer.
This was where the Seaver admission marketing team found itself in the summer of 2015. Out of this problem, a question arose: what if, instead of telling prospective students about the transformational Pepperdine experience, we simply showed them?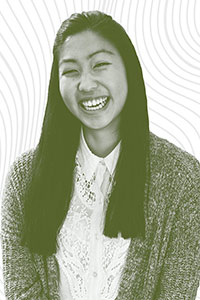 Applications poured in by the dozens in July, before students—or our team—had a clear concept of how a Rising Tide docuseries would unfold in the fall. Our team carefully pored over more than 80 inquiries and conducted many Skype interviews before finalizing our cast of five: Katelynn Quick (Overland Park, Kansas), Chanse Alexander (Dallas, Texas), Esther Wong (Fresno, California), Aiden Howard (Vancouver, British Columbia), and Olivia Belda (Bakersfield, California). These students agreed to document their freshmen year on film so that prospective students could understand what it was like to attend college at Pepperdine. This was no small leap of faith on their parts. Driving onto campus for New Student Orientation is nerve- racking enough as an incoming freshman. It is a few multiples worse when a relative stranger stops you at the entrance with a video camera and asks to sit in the back seat.
Starring in a reality show is a jarring experience. One day you are living a normal life, and the next day your every move is being recorded for public consumption. As it turns out, filming a reality show is rather jarring as well. As a cameraman, you watch a moment unfold through the pixelated screen of a camera, your eyes experiencing the same detached view as the eventual audience. But you are also occupying the same space as the subject. You are in the room, at the cafeteria table, and in the mosh pit at President Benton's NSO reception. Like most things in life, the Rising Tide students and our marketing team made sense of it through trial and error, together, and often with the understanding that we would over-record now and uncover the story later.
As the only episodic university docuseries in America, we had the luxury—and challenge—of building the series from scratch without reference material. In the first season, we released one episode per month for eight months. We watched as four of the students joined Greek organizations and witnessed as various members of the cast agonized over decisions to study abroad, struggled through midterms and finals, established friend groups on campus, ran for student government positions, served on Step Forward Day, took the stage at Songfest, screamed their lungs out at a sold-out basketball game, and all those moments in between that encapsulate the first-year Seaver experience. Most importantly, we watched them grow.
Their stories resonated with prospective students in a way our office never could have predicted. YouTube views topped 100,000 in the first year, and 76 percent of enrolled students watched the series. More significantly, more than half of them—56 percent— said they were "(strongly) influenced" to attend Pepperdine because of the series. In one year, Rising Tide had grown into our office's primary marketing tool to prospective students. And so, we decided to keep the cameras rolling.
Three years, 32 episodes, three continents, and some 400,000 views later, Rising Tide filmed its series finale on April 27, 2019, at Seaver commencement. Our project ended as the cast members took the stage to accept their diplomas, shake President Emeritus Benton's hand, and embark on their new journeys as Pepperdine alumni.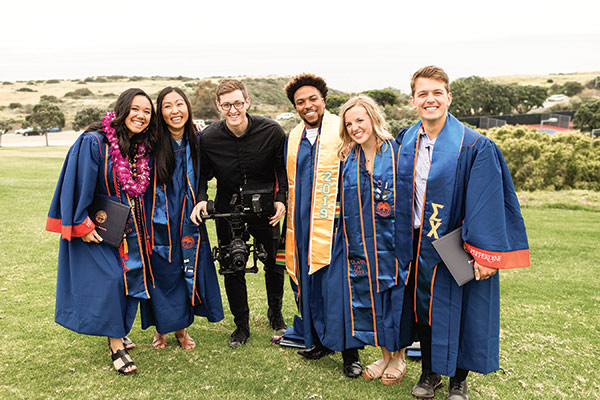 At Pepperdine you often hear that the people are what make our university special. As the creator of Rising Tide, now on the other side of this project, I can confirm that's true. This series was successful not because of some sort of marketing genius or boardroom-conceived branding effort. It was successful because four classes of prospective students deeply connected with five individuals who were authentic, honest, flawed, and reflective of our university's mission in every way. Furthermore, their growth as individuals did not occur in a vacuum. They were changed by their travels and studies, to be sure, but more importantly, they were shaped by a loving, God-fearing community of faculty, staff, and peers who deeply invested in their lives, who challenged them to be their best selves, who encouraged them at their lowest points, and cheered them on at their highest. Rising Tide was successful because it captured the Pepperdine community as we have all known it. It uncovered the heart pulsing beneath everything we do. Sometimes, it takes four years to do a story like that justice.
I feel a deep sense of gratitude for the commitment of our five Rising Tide students. In many ways they became the faces of Pepperdine in the last four years. At Malibu Reception, our annual admitted students day, prospective students would often be starstruck when they'd run into a member of the cast around campus. This extended into each new fall semester, as new classes of incoming students brought fans of the show. Next fall all four Seaver College classes will have gone through our recruitment cycle with Rising Tide as our primary digital marketing initiative. A large number of current students are here in Malibu because they were influenced by the stories of Katelynn, Olivia, Esther, Chanse, and Aiden.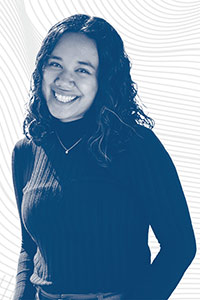 Representing the University in our daily lives is a profound responsibility, one each of these students shouldered well. Katelynn graduated summa cum laude and accepted a scholarship to attend New York University's master's program in higher education this fall. Esther was a Regent Scholar and spent multiple years in Housing and Residence Life as a spiritual life advisor, helping underclassmen adjust to life on campus. She graduated with a degree in computer science for business and plans to move to Washington, DC, soon to begin her professional career. Chanse graduated with a degree in psychology and moved home with hopes to continue his psychology education. Aiden earned a degree in accounting and moved home to Vancouver where he signed with an agent and is pursuing his dream of screen acting. And Olivia graduated magna cum laude with a degree in integrated marketing communication. She is moving to Chicago to begin her "dream job," as a junior project manager at Ogilvy.
The Rising Tide students were just five of some 800 students who graduated from Seaver in April. Each has a unique story that they are telling with their lives. In our modern reality television-saturated, social media-influenced world, we often mistake the presence of cameras for importance. But reality shows, like our own Rising Tide, actually reveal a deeper truth: whether or not cameras are rolling, you are always on the center stage of life and have the potential to deeply influence the people around you—your friends, your family, your colleagues, and strangers. Whether in standstill traffic on the freeway or long, serpentine lines in the grocery store, you never know who is watching. You can never know the ripple effect your actions will have on the life of another. As members of the Pepperdine University community, we are all charged with fostering its mission every day. If you claim this place—on bumper stickers, hats, office walls, or short bios on LinkedIn profiles—you may be the only personification of our school with which a person will ever come in contact. Our daily lives market this place more than any branding initiative ever will. How are you choosing to tell our story?
---
Photos: Mallory Holcomb ('15)