Business Not as Usual
A group of Pepperdine experts weigh in on how workers will fare in the new employment landscape of a post-pandemic world
Do you know anyone whose daily experience at work didn't change as a result of the COVID-19 crisis? With the loss of 15.9 million jobs in April alone and the "new normal" of telecommuting, the disruption to the labor force has been incalculable. While the keys to success in the post-pandemic economy are very much a matter of speculation, the best strategy for both employers and employees might be the ability to bend with the times.
Workers whose livelihoods came to a halt might find some solace in the cause of this downturn. Unlike the unemployment that arises in connection with traditional recessions, this sudden job loss was an economic anomaly, "a black swan event," according to Julia Norgaard, assistant professor of economics at Seaver College. Norgaard sees an upside, in that although such events "destroy large quantities of people's livelihoods, they have a much smaller impact on the overall economy than a structural recession does."
According to the US Bureau of Labor Statistics, "The number of unemployed persons who reported being on temporary layoff increased about tenfold to 18.1 million in April," which is 78 percent of the unemployed. Back in the recession of 2007, reemployment was not as promising. The National Bureau of Economic Research says that "fewer than half of those who lost a job during hat recession were employed as of 2010." Unlike 13 years ago, the majority of the current layoffs were intended to be temporary. This fact offers a "flash of hope," says Nelson Granados, professor of information systems and technology management at Graziadio Business School and executive director of the Institute for Entertainment' Media' Sports, and Culture.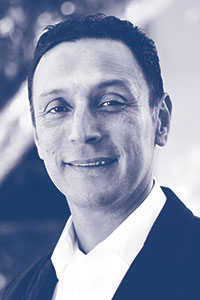 Noting that the live event sector of the entertainment industry has basically evaporated with the pandemic, Granados offers the reopening of a comedy club as an example of how reemployment in that sector might unfold. Without the development of a vaccine, a comedy show producer will need to diminish the health risk to the audience and his staff. "This might mean seating people in every third seat," says Granados, adding that audience size will determine operational necessities such as ticket booth staffing and drink service.
Granados posits that the development of a vaccine will be the main determining factor in accelerating normal business operations. Until then, he expects a slow and gradual rise in the sector's employment rates. "But," he says, "the more days that go by without businesses reopening, the more temporary job losses will become permanent."
Norgaard agrees that timing is important. "As this prolongs," she says, "the percentage of temporarily laid-off workers who return to their former positions is going to get smaller and smaller." Because some employers will go out of business altogether or will rehire their staff piecemeal, some workers will have to find other opportunities, an event that could shift more bargaining power to employers in the short run.
Kiran Chaggan, a part-time MBA student and talent acquisition manager for IPG Mediabrands, will tell you that it already has. "When employment was high, we would be happy to hire someone with the required soft skills and give them technical training," she says. "But now we will wait for someone who can use a specific software; we know there are people looking for work." Chaggan advises recent graduates to "network, network, network as much as you can. Because when a position opens up, you want those contacts to tell you about it."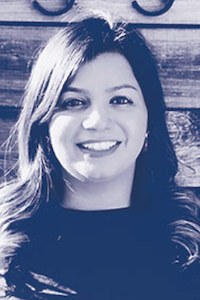 The crisis does, however, offer possibilities for the creation of new jobs. Granados points out that live events will require the enforcement of safety protocols, so there will be an uptick in the need for health screeners, venue cleaners, individuals who traffic the audience members, and security. In the videogame and social media sectors, business is thriving, and Granados expects that engineers, product managers, and designers of these products will be in greater demand. While the advertising industry has suffered due to the termination of many businesses, Chaggan relates that her firm is looking for a number of staff members to address the marketing needs of Amazon, a client that has seen an increase in activity with the onset of the pandemic.
Regarding manufacturing, Jared Ashworth, assistant professor of economics at the Graziadio Business School, points out that globalization has allowed for a lot of specialization when it comes to providing particular goods, and the disruption of many businesses around the world has impacted the supply chain for many American firms. To prevent this from recurring, businesses may opt to "handle this risk by increasing what we create at home in the US," he says. Even then, new manufacturing jobs will likely be limited and Bruce Barkis (MS '17), adjunct professor at Graziadio, cautions such firms will employ "manufacturing at a high level enabled largely by robots," giving rise to a circumscribed number of new opportunities.
Fortunately for many of us, the pandemic has not meant leaving our workplaces behind indefinitely, but simply moving them home. A survey in April by statista.com, which notably includes individuals who were not working outside the home before the crisis, shows that 20 percent of respondents indicated that they were able to work from home during the outbreak, and were doing so.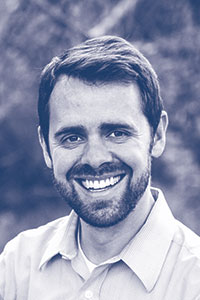 From an organization development perspective, this sudden increase in telecommuting may not have been the most optimal transition for many employers. "What we're faced with here is not planned change. It is pure reaction and response," observes Barkis. "Businesses that had not previously accommodated telecommuters and did not have an established technical infrastructure are having all sorts of problems."
Despite that steep learning curve, many organizations have found working from home to be both feasible and cost effective. The structure of the future workplace may be what Barkis calls a "hybrid."
The hybrid workplace is a fluid concept, perhaps one that is optional or is used by different employees throughout the week. Employers should ask, "Do the tasks to be accomplished naturally lend themselves to working independently?" Barkis uses the examples of coding or answering customer service calls as such activities. Employers will also want to consider whether employees have the personalities and the space to be successful working at home.
"Some people are temperamentally not suited for long periods of time by themselves," he says, noting that some individuals may also not have the physical space conducive to a good working environment. "I just talked to someone who's working at the kitchen table because the family has grown, and they didn't choose a house with office space," he notes.
Another critical factor to success with a telecommuting workforce is employee engagement. Barkis explains an engaged workforce is willing to give discretionary effort. "They love their j so much that they work extra hours and do more than is expected." Fostering engagement will likely require some deliberate effort on an employer's part. Barkis says managers should ensure that employees have the equipment that they need, feel that they are in communication with their managers, are clear about what is expected of them, and get regular feedback about how they're doing. Managers should also frequently reach out and offer support to offsite workers. "They need to know that their opinion matters," Barkis says.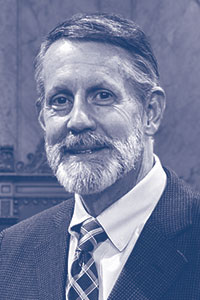 The normalization of telecommuting may give rise to a new challenge for Americans. As employers get increasingly comfortable with remote workers, they might be more inclined to hire someone from another part of the country, vastly increasing the number of opportunities for the potential employee. A boon to both parties is the ability to search out an excellent employment "fit." On the other hand, businesses may choose not to hire Americans at all. "I think," says Ashworth, "that a significant amount of firms will say, 'You know what, we have success with people working from a distance, so let's go ahead and reach out to people that are at a distance and maybe at a lower wage rate.'"
With so many unknowns at play, one piece of advice for everyone is to get used to being adaptable. Norgaard urges business owners and staff members to ask, "How can we pivot, how can we innovate, how can we be flexible?" She adds, "It's important that both employers and employees understand and internalize difficult situations and work with each other. The people who are going to emerge positively from this are people who are not sitting on their couch watching Netflix. It is the people who are innovating—Disney, Hyatt, Trader Joe's, Salesforce, Facebook. Every single one of these companies emerged in or around a recession, and these are huge world players now."