Heroes Among Us
Pepperdine Magazine is the feature magazine for Pepperdine University and its growing community of alumni, students, faculty, staff, and friends.
As the coronavirus pandemic radically altered the lives of millions of people worldwide, Pepperdine alumni from all five schools stepped up to serve in inspiring ways during the unprecedented global health crisis. Selected from submissions to the Waves of Service Stories of Impact initiative, meet seven members of the Waves family who are caring for their communities during the COVID-19 crisis.
---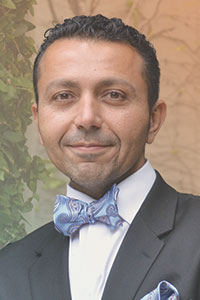 As the CEO of experiential marketing company BARCELONA World Class Events, ALAN SEMSAR (MBA '09) has been offering free marketing, creative, and public relations assistance to businesses in need. Semsar has also partnered with Patina Cares, Second Harvest Food Bank, and Starline Tours, as well as with more than 30 restaurants and chefs in Los Angeles and Las Vegas, to help feed healthcare staff, emergency responders, and at-risk individuals.
---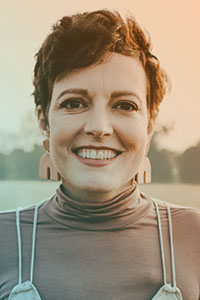 Seeking ways to support her and her husband's hometowns, artist ALISON RASH ('01, MA '05) created the Ripple series, a set of six abstract paintings, the proceeds of which were directed to organizations in Los Angeles and Lincoln, Nebraska, that provide resources for the two cities' most vulnerable populations. They sold out so quickly that Rash produced more unique pieces, a total of 42 paintings adding up to $10,500 in donations. "The need is overwhelming, but if we each make a ripple—do what we can with what we have where we are—together we can create a wave and make an impact."
---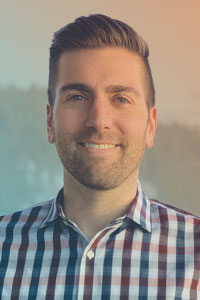 In his role as assistant director of operations for Pullman Regional Hospital in the state of Washington, DEREK SEDAM ('09) supports fundraising and philanthropic management—a critical need as widespread shutdowns are leading to massive revenue losses in the months to come. Sedam's efforts at the Pullman Regional Hospital Fund have generated $750,000 for the acute care hospital, in addition to another gift of more than $500,000 from the community, a constituency that has also donated homemade masks, critical medical supplies, and food for doctors and nurses.
---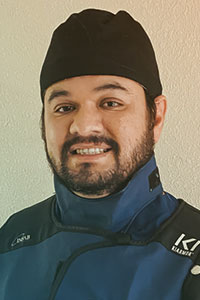 A Texas-based interventional radiologist working at numerous hospitals throughout the Austin area, JOEL ORNELAS ('05) applies fluoroscopy-guided techniques to perform emergent life-saving procedures on patients who have experienced massive traumas. Specializing in helping patients in advanced stages of disease and those who are too ill or frail to undergo open surgery, Ornelas has demonstrated a hopeful and positive attitude despite being affected by the country's shortage of personal protective equipment at healthcare facilities.
---
An advanced registered nurse practitioner and hospital midwife, LAURA CARMICHAEL ('02) is part of a team that provides safe care to mothers, newborns, and families in the labor and delivery unit at Swedish Hospital in Issaquah, Washington. "Babies are still being born, and it's our job to make sure this is done in an increasingly safe and competent way. I love what I do, and COVID-19 has not stopped or changed that."
---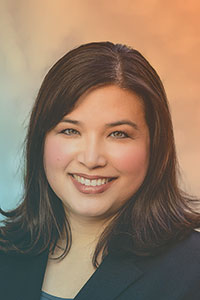 TAMI BARNETT ('99, JD '02), cofounder of RaisingHOPE, a Los Angeles- and Ventura County-based nonprofit organization for children and transitioning aged youth in foster care, has connected foster children with mentors and resources such as board games, puzzles, art supplies, laptops, and internet access as they face the unique challenges brought on by the pandemic. "We want children and young adults in foster care to know that their community cares about them and will not let them fall."
---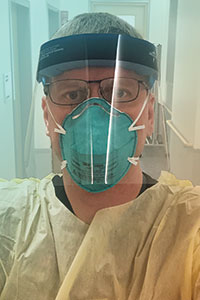 ROBERT SELLMAN ('97), the chief physician assistant (PA) in the emergency department (ED) of Mount Sinai Hospital in New York, has helped establish protocols for treating new influxes of COVID-19 patients in the hard-hit state. Beyond redeploying 30 PAs and nurse practitioners from other departments to help with the surge, Sellman is dedicated to providing high-touch clinical care to COVID-19 patients. "It is unlike any other time I have worked in the ED in my 19 years as an emergency PA. It's not just about the high volume of sick patients having to put on and take off personal protective equipment with each encounter. It's about giving patients a hand to hold and making them feel loved and not alone."