Two Quarantines, One Lifetime
Living through the polio epidemic has given me a unique perspective in facing the current COVID-19 pandemic.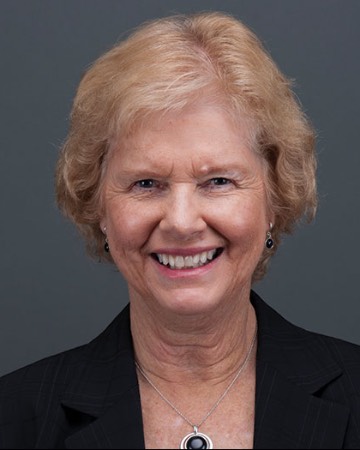 The disruption of a life does not always look like a blaring news story. Sometimes it can be as simple as springing awake on the first day of second grade while your older sister complains of leg pain. So proceeded a process of elimination customary to the 1940s of my childhood: red measles or German measles? Mumps, chicken pox, or scarlet fever? A fateful trip to the doctor would diagnose my sister Carol with one of that time's most feared diseases: polio.
Our first day of school, when I had a brief exchange with Carol, proved to be my last day of normalcy. It was a year of losses—my sister-playmate exchanged for a hospitalized patient, my toys scrubbed or burned, my playful school interactions replaced by assignments left on our entry mat. Our family was prohibited from leaving our quarantined home or receiving visitors for a full month. If we forgot about our situation for a kind moment, the large sign on our front door marking our family "unclean" would remind us. Thoughtful friends left groceries on our front porch. Though we had a dial telephone, calls to Carol were nonexistent, so a doctor-friend's updates on her progress were our sole contact with her. All the while, I did what I could as a confused and isolated seven-year-old to piece together whispers from adults to "be good" and "grow up." What other choices did I have? In adversity, the only way out is through.
Nationwide, polio spread primarily among children, and radio broadcasts continuously brought dire news of the sweeping epidemic. Our postwar nation experienced economic insecurity, full hospital wards, demands for iron lungs, and great hope for a vaccine. Public pools were closed, but schools remained in session. Infected patients were moved to polio wards, Carol among them. Once a week I marched past paralyzed children in iron lungs to a ward where I could wave at my sister through a door. Resilience, good faith, and patience were the only ways I could proceed in the face of fear. With time, reprieve came in the form of a vaccine on a national level and recovery on a personal level. A year later, Carol joyfully returned home in a wheelchair and, after enduring numerous treatments and painful exercises, was eventually able to walk again.
Living through the polio epidemic has given me a unique perspective in facing the current COVID-19 pandemic. I have learned it helps to remain informed, but not to continually feed on the news, which can incite anxiety. It helps to remain calm and prayerful, so that uncertainty does not turn into fear and anger is not directed at undeserving targets. It helps to cultivate hope, especially with children, and to maintain optimistic attitudes and live in peace. It helps to focus on inspiring stories about heroes and helpers and be compassionately attuned to those in need. It helps to remain faithful, avoid cynicism, get back on your feet, and do what is needed. In other words: it helps to lean into the crisis with faith in our ultimate protector.
As we face the current pandemic, many wonder, "When will we return to normal?" I raise a different question: will we be changed? Disruptions are never welcomed, but they can be used nonetheless. My childhood trials through the polio epidemic challenged me and strengthened me. Our current times have the power to do the same, if we let them, and it is my desire that as a result, we change for the better. Maybe we will have more appreciation for teachers, medical workers, truck drivers, and grocery store clerks. Or maybe we will learn to slow down, savor more time with family, and love on our kids and friends more lavishly. In the end, I hope we are transformed to be our best selves with a renewed heart of gratitude to the God who is faithful in all of life's journeys.