Snapshot
Pepperdine Magazine is the feature magazine for Pepperdine University and its growing community of alumni, students, faculty, staff, and friends.
AS THE CORONAVIRUS PANDEMIC BEGAN TO SHIFT THE WAY BUSINESS WAS CONDUCTED AROUND THE WORLD, Pepperdine's Information Technology (IT) department swiftly and strategically developed the sophisticated tools required to help University faculty navigate the challenges of leading remote instruction, grant staff access to software needed to work from home, and facilitate the transition to online learning for students at all five schools.
Based on the IT Annual Review published in spring 2021, IT staff commemorate the anniversary of this unique time in history by offering a glimpse into the trials and triumphs they experienced one year ago.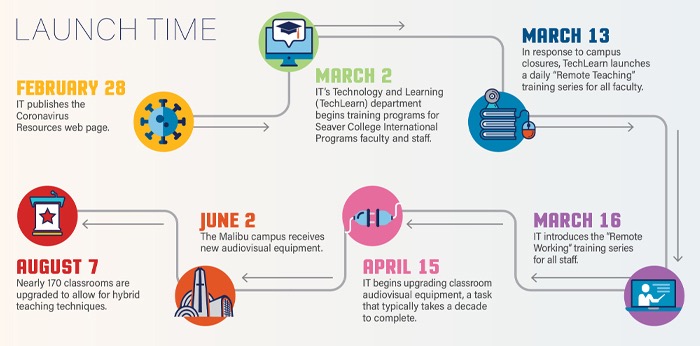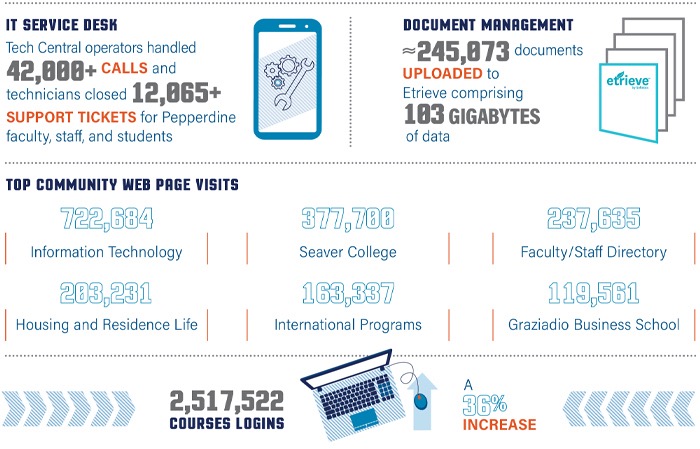 ---
NATURE TAKES ITS COURSE
In August 2020 Javier Monzón, associate professor of biology at Seaver College, was seeking solutions for students to analyze genetics data with software that was compatible with a variety of PC and Mac computers with different operating systems and would not decelerate the students' computers.
To help solve these issues, IT provided Monzón and his 13 lab students with access to the Cork server, where students could log in during their 150-minute lab sessions to analyze and store their data in real time. IT also granted Monzón 400 gigabytes of space to securely store his vast array of videos and photos of the animals he studies.