Breaking New Ground in a Turbulent Time
A conversation between Willie Davis, Pepperdine's first Black full-time faculty member, and J. Goosby Smith, Pepperdine's vice president for community belonging and chief diversity officer
Willie Davis, the first Black person to be hired as a full-time professor at Pepperdine University (then known as George Pepperdine College [GPC]), taught in the department of Health, Physical Education, and Recreation [HPER] from 1969 to 1976, also serving as the director of intramural sports, and eventually becoming the HPER department chair. He is credited with expanding both the intramural and the extramural sports programs—especially football and track—at Pepperdine, as well as strengthening the development of women's sports teams and introducing experiential learning courses in driver's education, archery, and bowling.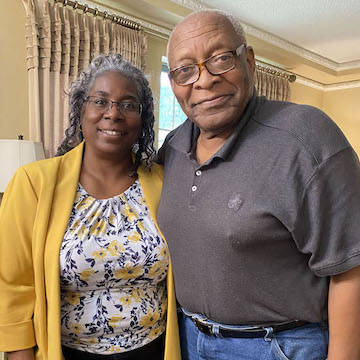 Born in Marigold, Mississippi, Davis moved to Indianapolis when he was three months old because, as he puts it, "My good old mother did not see Mississippi as being a place of opportunity for me." Considering himself "fortunate" for the opportunity his basketball scholarship offered him to attend college, Davis earned both a bachelor's degree and a master's degree at Adams State University in Alamosa, Colorado. After graduating, he returned to Indianapolis and was teaching school when he was recruited by Pepperdine at the end of what he refers to as "the turbulent 1960s."
His characterization of the times could not be more apt. Davis committed to join Pepperdine's faculty the month before one of the greatest tragedies in the University's history. On March 12, 1969, Larry Donnell Kimmons, a Black 15-year-old child who lived in the campus neighborhood, was shot and killed by William Charles "Charlie" Lane, GPC's chief security guard. According to research conducted by Pepperdine alumna and former professor Candace Jones Mitchell ('99, MA '03) for her master's thesis, in November 1969, "Lane was fined five hundred dollars and placed on probation for his involvement in the March 12 shooting. [Superior Judge James F. Healy, Jr.] found the manslaughter to be involuntary and suspended the recommended one-year county jail sentence."
Jones Mitchell spoke at the inaugural Larry Donnell Kimmons Memorial Lecture Series in 2017, when Pepperdine rededicated a refurbished portrait of Kimmons, first commissioned in 1971, and placed it on display in Payson Library. Pepperdine is home to the Larry D. Kimmons Truth, Racial Healing, and Transformation Initiative, which was established by J. Goosby Smith, the University's current (and inaugural) vice president for community belonging and chief diversity officer.
In honor of Black History Month, Smith spoke with Davis about his time at Pepperdine and his role as a pioneer in Black representation at the University.
This interview has been edited for length and clarity.
---
J. Goosby Smith (JGS): How did you come to work at Pepperdine?
Willie Davis (WD): I returned to Indianapolis after I got my master's degree and got in touch with a member of the Church of Christ there. I learned a lot about the church after I started attending and, by that time, [my wife] Phyllis had graduated from Pepperdine. At the same time, I met a man named Brother Woodie Morrison who was a minister in Ohio. He was tired of segregated church services and wanted to bring Black ministers and white ministers together for a meeting. My father-in-law was a minister and was at one of these meetings where he heard a man, Dr. O. Jennings Davis, the dean of students at Pepperdine, speak up about doing better with integration at Pepperdine as well as in the churches. He said, "The school is looking for very capable, highly qualified people who will join our faculty to bring about change at Pepperdine."
At the time, I wanted to be a basketball coach, but people started calling me to talk about Pepperdine and recommending me for a faculty position. I wasn't interested, but Phyllis kept asking me. One day she said, "I think you ought to try for it." So I accepted the invitation of Dean Howard A. White and went to Pepperdine for an interview. [White later became the University's president, serving from 1978 to 1985.] I didn't want to go out there, but I said, "Well, I guess I can go for the ride and see the palm trees." So I went out there and had the interview. He looked at me and said, "You did a very good interview. I'll be in touch with you." Then about two days later, he called and offered me the job of assistant professor of physical education and director of intramural sports. I was hesitant, but Pepperdine offered to pay my moving expenses, gave me free housing, and doubled my salary. So I said—after talking to Phyllis, of course—"I'm coming."
I was the first full-time Black professor at Pepperdine. I signed the contract in February of 1969, ready to start in September of 1969. Less than thirty days later, they shot and killed Larry Kimmons on campus.
JGS: How did Larry Kimmons' death affect you and your decision to come to Pepperdine?
WD: I was sitting at home one night, and the phone rang. It was Jennings Davis, and he said, "Willie, a young boy from the neighborhood was killed on campus by Charlie, our security guard. We were just wondering if you were still coming." He offered me an opportunity to get out of the agreement.
I thought about it, prayed about it a great deal, and discussed it with my wife. If I had not signed the contract, I would not have gone to Pepperdine College, but I wanted to keep my word. I was a new baby in Christ; I had just been baptized a year. So I said, "I'm going. I'm going to keep my word." I returned Dr. Davis' call and informed him that I would report for work in September for the fall trimester of 1969. I reasoned that since I'd signed my contract to work at Pepperdine, I became a willing participant in the integration of the Pepperdine College faculty.
I am thankful, though, that I signed my contract prior to this unfortunate incident. I did not want people to think that I, a Black male, was hired as a result of the shooting on campus. I also felt that the Black student community and the adjacent Black community would like for me to honor my commitment to help integrate the faculty. When I say "the Black student community," I'm talking about the students on campus, to give them some Black teachers. Everyone gave me a warm welcome.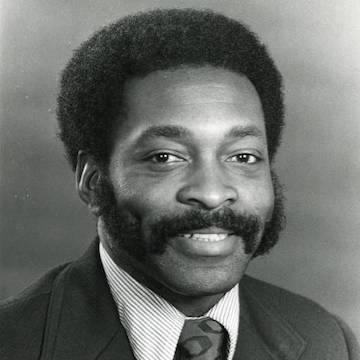 JGS: This was March of '69. Martin Luther King and Robert Kennedy had both just been assassinated the year before, and Malcolm X and Medgar Evers had been killed a few years before that.
WD: The turbulent '60s. The '60s was, I think, the greatest decade of all time. And I lived through it. There were the Black Panthers, the hippie movement. You wouldn't believe it. We had the Vietnam War . . . It was something else. The Watts Riots happened four years before I got to GPC. [The Watts Riots, also known as the Watts Rebellion or the Watts Uprising, was a six-day period of unrest, motivated in part by allegations of police violence against Black residents of Watts, a Los Angeles neighborhood less than five miles away from GPC's original Vermont Knolls campus, south of downtown.]
JGS: For a Black professor to become a department chair was groundbreaking at the time. How did you move from being the director of intramural sports to the department chair for HPER?
WD: When I became the chair, the department's faculty was all white. One day I was called to the administrative office. They said they were searching for a new department chair and had started a national search to find a replacement for the incumbent who had resigned, but the department faculty had told the administration that they thought there was someone already working in the department who would make a good chair. That person was me, and they offered me the position. So I went from being a teacher to being the department chair and all of a sudden, all of my colleagues were reporting to me. It was unusual at a time of great racial friction for an all-white group of people to unanimously want to hire a Black staff member for a leadership position, to place an African American man in a high position in the college and designate him as the chair of the department.
JGS: You also created and taught the first Black history course at Pepperdine, another innovation. How did that come about?
WD: Calvin Bowers (MA '60) was the dean of the ethnic studies department, and he wanted to make a Black history course a requirement for all students. So I wrote a syllabus for the first Black history course at Pepperdine. They didn't have it anywhere else. I called different places, I looked it up at the library. Nobody had the answer. Nobody had a syllabus for a Black history course. I said I'd research and do it myself. I stayed up all night, 24 hours, but I got it done. Everybody who registered for a class on that campus had to take Black history!
JGS: What are some of your contributions to Pepperdine that you're most proud of?
WD: First of all, I'm proud of the fact that I wrote the first syllabus for a required Black history class for all students. We also had an all-intensive intramural program, which we expanded to an extramural program. Intramural was on campus; in extramural, we played Loyola Marymount and other colleges. It was very competitive.
We also started more sports for women. The hang-out on campus used to be the gym. Students wanted to see what the standings were, what the schedules were, so they went to the gym. And the women started hanging out in the gym, too. And the women hanging out were athletic women, so they started playing. They were tough. Tough girls. But I'm proud that they started coming over, too.
I'm also proud of some of the youth programs. The NCAA [National Collegiate Athletic Association] gave us tens of thousands of dollars to set up a program called the Summer Youth Program. We brought kids from the core city—I don't use "inner city." I use "core city." I'd bring in the core-city kids, feed them, give them an educational component, bring in a medical person to talk to them, and then we'd teach them a lot of sports and games. I hired my wife and a lot of college kids to work for the program to put money back into the Pepperdine community. That was a big thing.
I'm very proud of the efforts of the Black faculty and our contributions to the Pepperdine campus. I wish I could teach a class from all my experiences.
JGS: Thank you for speaking with us, and thank you for all your contributions to Pepperdine.