Reaching Out to Those Within
Mike Norfleet ('15, MA '17, PsyD '21) shares observations about life for female inmates and the critical issue of their mental health care
A triple Pepperdine alumnus, Norfleet's work at a men's federal prison while earning his doctoral degree from the Graduate School of Education and Psychology solidified his interest in preventative and correctional psychology. Observing that most of his colleagues planned to go into private practice, Norfleet chose a career in the prison system, where he saw a great need. As a staff psychologist for the Federal Bureau of Prisons, Norfleet provides counseling to inmates at a women's prison in the Bay Area. He shares some observations about life for female inmates and the critical issue of their mental health care.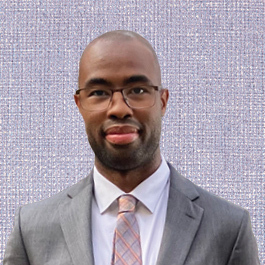 INMATES' ISSUES
Women convicted of federal offenses experience many of the same mental health challenges that are found in the general population. Depression, anxiety, and personality disorders are not uncommon, and a history of trauma is found in nearly all the women Norfleet treats, which is often exacerbated by being in prison. The biggest (and clearly the most obvious) difference between those in prison and those not, is the availability and choice of resources. While inmates are provided with many mental health programs, they don't have the freedom to select and engage in the routines of self-care that others have, which presents a serious challenge to their wellness.

REDUCING RECIDIVISM
Helping heal inmates' psychological concerns is an important aspect of preparing them to cope with the outside world. Norfleet says that those who receive therapy and take advantage of other rehabilitation programs offered by the federal system are less likely to be repeat offenders. In addition to counseling, furthering one's education by getting a GED or an associate's degree, or getting job training while serving one's sentence, is very beneficial to inmates' post-incarceration success. Under the First Step Act, a federal law passed in 2018, Norfleet and his colleagues measure how therapy and other programs affect recidivism and thus far have found that the various rehabilitation offerings are having a positive impact on ensuring that former inmates do not return.
EXTENDING ENCOURAGEMENT
Really connecting with his clients and letting them know that he is on their team is important to Norfleet. "I tell them, 'We may have on different uniforms, but we're all human,'" he says. He stresses that needing help and asking for help are permissible and will afford them a chance to learn new skills and new behaviors—and to make different decisions. Norfleet faces their transgressions with them and acknowledges that they need to serve their sentence, while also encouraging them to take advantage of what the system has to offer to improve their circumstances.
HOW TO HELP
Norfleet strongly encourages those who have a loved one in prison to be in touch with them. "Inmates love to hear from their family and friends," he says. Asking how you can support them is especially meaningful for women in prison. Norfleet advises friends and relatives to express empathy and realize that although their incarcerated loved one might have behaved in a way that is not acceptable, she is still a human being with the potential to change. Allowing the inmate the time she may need to apologize for her conduct and encouraging her to practice new ways of communicating and acting are always beneficial.
REALITY VS. TV
What we see in the movies and on television about life in prison is inaccurate. "Shows like Orange Is the New Black tend to glamorize prison life and make it look like fun at times," says Norfleet. On the other hand, daily interactions are not as unpleasant and negative as often depicted. Lazy and unkind corrections officers and bad inmates are not his experience. Many rules are in place in the federal system to guide conduct and conditions. Norfleet also notes, "The food is not that bad. I eat the food every day."