GRAMMY Award Winner Amy Grant to Perform at 47th Annual Pepperdine Associates Dinner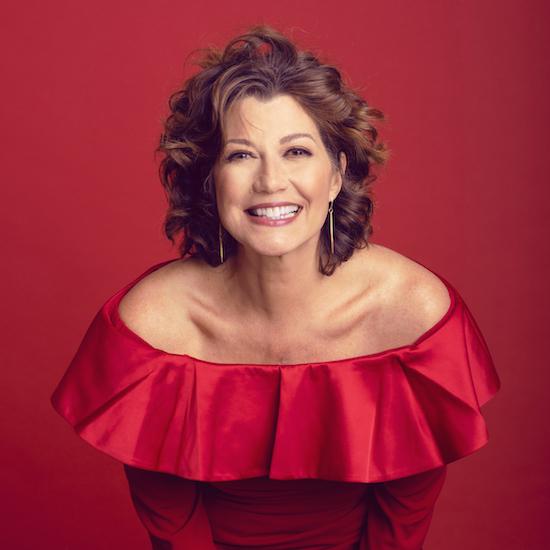 GRAMMY Award–winning Christian pop artist Amy Grant will perform at the 47th annual Pepperdine Associates dinner to be held on Saturday, April 22, at 6 PM at the Beverly Wilshire, Beverly Hills. This year's event will celebrate Pepperdine's dramatic growth, outstanding student and alumni accomplishments all over the world, and the exciting new initiatives and achievements just over the horizon.
Grant is a singer-songwriter who began her career in the Christian music industry and became a crossover pop success. She signed her first record deal at age 17 and in 1982 released her breakthrough album, Age to Age, earning her serious recognition within the growing contemporary Christian music community and ushering her into stardom. Her accolades include six GRAMMYs and more than 20 Dove Awards from the Gospel Music Association, as well as stars on both the Hollywood Walk of Fame and Music City Walk of Fame. Known as the "queen of Christian pop," Grant was the first contemporary Christian artist to have a platinum record, the first to hit number one on the pop charts, and the first to perform at the GRAMMY Awards.
Married to country music artist Vince Gill, Grant's career spans more than 40 years and stretches from her roots in gospel into becoming a renowned pop star, songwriter, actress, and philanthropist. In 2022 the John F. Kennedy Center for the Performing Arts recognized Grant as one of five distinguished performers receiving the 45th Kennedy Center Honors for lifetime artistic achievement. This year Grant will be touring across 70 cities nationwide and releasing her first new music in a decade, starting with the single "Trees We'll Never See."
The Pepperdine Associates dinner is one of the University's most significant and prestigious events of the year. Pepperdine Associates comprise generous alumni, parents, and friends who provide vital annual support throughout the University. Founded in 1977, members invest in Pepperdine's future by enabling a wide range of vibrant programs and initiatives.
For more information and to purchase tickets, visit the Pepperdine Associates dinner website.