44th Annual Pepperdine Associates Dinner
At the heart of every pursuit—of truth, passion, and purpose—lies a fixed point, a true north, that beckons all who take on the challenge of exploring something beyond what they know.
It's to that orienting point, guided by our values and beliefs, our hopes and dreams, and an extraordinary mission, that Pepperdine is plotting a course for the future as it embarks upon an intrepid new era under the leadership of its eighth president, Jim Gash.
"Our collective dreams for the next chapter of Pepperdine are so grand and unbounded," said President Gash in his inauguration address. "They are like a mighty mountain beckoning us—to climb."
Join Pepperdine for a memorable evening on February 22 as President Gash shares his vision for a University community that continues in its preeminent pursuit of excellence and ascends to even greater heights . . . together.
Date
Saturday, February 22, 2020
6 PM Reception
7 PM Dinner
Location
Beverly Wilshire, Beverly Hills
9500 Wilshire Boulevard
Beverly Hills, California

Black Tie Optional
Contact Us
Pepperdine University
University Events
24255 Pacific Coast Highway
Malibu, CA 90263
---

Featured Entertainment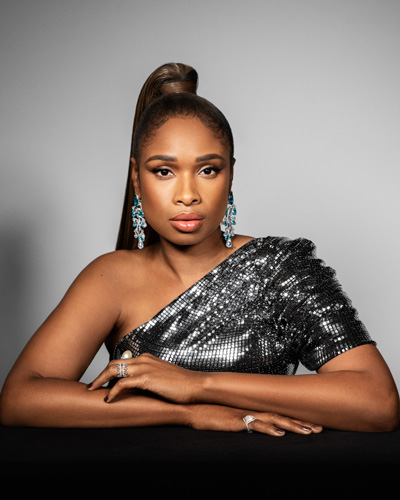 JENNIFER HUDSON
GRAMMY® Award-Winning Recording Artist

A two-time GRAMMY® Award-winning recording artist, Academy Award-winning actress, and best-selling author, Jennifer Hudson is an extraordinary talent. From humble beginnings, Hudson began singing in a small Chicago church where, week after week, she brought the congregation to its feet. From there, she's gone on to worldwide acclaim. She can currently be seen in Tom Hooper's film adaptation of Cats and is currently in production for the Aretha Franklin biopic Respect, directed by Liesl Tommy.
Last year, she returned for her second time to NBC's The Voice alongside Adam Levine, Blake Shelton, and Kelly Clarkson and for her third time and winning coach to season eight of The Voice UK alongside coaches Tom Jones, will.i.am, and Olly Murs. Hudson's song, "I'll Fight," written by Grammy-winning songwriter Diane Warren for the critically acclaimed documentary RBG, was nominated for a 2019 Academy Award. In 2007 Hudson won an Academy Award for her role as Effie in the smash hit Dreamgirls, an adaptation of the Broadway musical. Her breakout film performance also garnered a Golden Globe Award, a Screen Actors Guild Award, a BAFTA, and an NAACP Image Award.
---

Keynote Remarks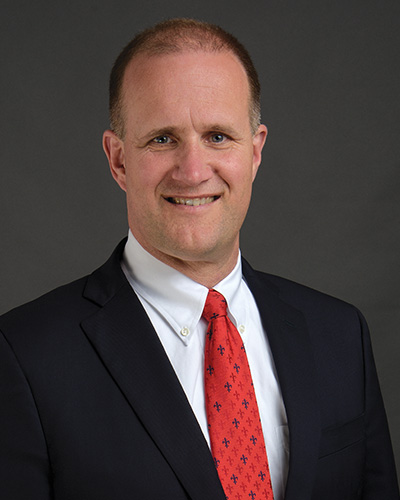 JIM GASH
President and CEO
Jim Gash began his term as the eighth president and chief executive officer of Pepperdine on August 1, 2019. Recognized internationally for his transformative work in international justice reform, Gash has devoted himself to advancing the rule of law in developing countries and, since 2010, has visited Uganda nearly 30 times with Pepperdine students and alumni to support the country's judiciary in deeply impactful ways.
---

Dinner Committee
Sherry and Frank W. (MBA '78, EdD '04) Cornell Chairs
Paula and Ed Biggers
Sheila and Tom Bost
Rita and Dale ('64) Brown
Alida and Stevan Calvillo
Tina and Rick (JD '83) Caruso
Joanne and Clark ('77) Cowan
Marlyn ('90, JD '94) and Robert Day
Linda and Scott Fish
Kalli O'Malley and Terry Giles (JD '74)
Beth and Louis Graziadio
Mary Lou Graziadio
Janet and Wayne Gretzky
Misty and Michael Hammer
Jolyn ('02) and Seth ('02) Haye
Michelle (JD '89) and Mark (JD '88) Hiepler
Karen and Thomas (MBA '77) Higgins
Sara ('74) and Sam ('75, EdD '84) Jackson
Blanche and Peter James Johnson, Jr.
Deanne ('84) and John ('83) Lewis
Keri and Denny ('65) Lewis
Kimberly and Don Lindley
Paula and Rick Marrs
Patricia and Eff Martin
Amy and Vincent (MBA '01) Monteparte
Sharon and Terry Mullin
Melissa and Gary Oakland
Geoffrey H. Palmer (JD '75)
Carrol and R. Rex Parris
Carole and Danny Phillips
Kristen and Timothy ('87) Phillips
Celeste and John Plueger
Carolyn and Ted ('59, MBA '75) Porter
Agatha and J. Anthony ('93) Precourt, Jr.
Jennifer ('76) and Frederick Ricker
Kelly and Duane Roberts
Twanna (MBA '77) and Tim (MBA '77) Rogers
Amy Jo Runnels ('00)
Dee Anna ('86) and Hubie Smith
Laure Sudreau (JD '97)
Judy and Jay Welker