47th Annual Pepperdine Associates Dinner
From dramatic growth to exciting new initiatives to outstanding student and alumni accomplishments all over the world, we have much to celebrate at Pepperdine University—with even more amazing achievements just over the horizon.
Date
Saturday, April 22, 2023
6 PM Reception | 7 PM Dinner
Location
Beverly Wilshire
9500 Wilshire Blvd
Beverly Hills, CA 90212
Contact Us
Pepperdine University
University Events
24255 Pacific Coast Highway
Malibu, CA 90263
---

Musical Entertainment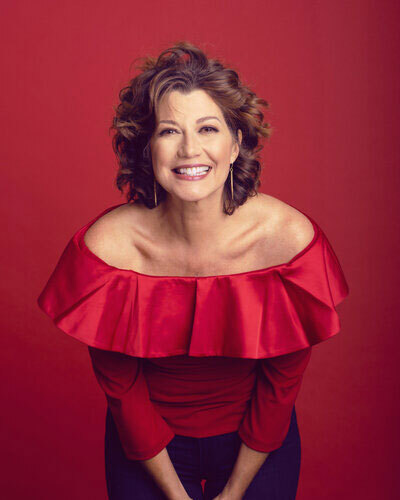 AMY GRANT
As the first contemporary Christian artist to have a platinum record, the first to hit number one on the pop charts, and the first to perform at the GRAMMY Awards, Amy Grant is often credited with having put contemporary Christian music on the map. Her career spans more than 40 years and stretches from her roots in gospel into becoming a renowned pop star, songwriter, television personality, and philanthropist. With three multi-platinum albums, six platinum albums, and four gold albums, her total career album sales have exceeded 30 million, with more than one billion global streams. In addition to her six GRAMMY Awards, Grant has earned 26 Dove Awards (including four Artist of the Year Awards) and has been awarded stars on both the Hollywood Walk of Fame and Music City Walk of Fame. Most recently, the John F. Kennedy Center for the Performing Arts included Grant as one of the five distinguished performers receiving the 45th Kennedy Center Honors for lifetime artistic achievement. This year Grant will be touring across 70 cities nationwide and releasing her first new music in a decade, starting with the single "Trees We'll Never See."
---
Dinner Committee
Dinner Chairs | Rita and Dale ('64) Brown
 
Paula and Edwin Biggers
Pat Boone
Alida and Stevan Calvillo
Tina and Rick (JD '83) Caruso
Sherry and Frank (MBA '78, EdD '04) Cornell
Marlyn ('90, JD '94) and Robert Day
Joline ('92) and Jim (JD '93) Gash
Kalli O'Malley and Terry Giles (JD '74)
Beth Graziadio
Mary Lou Graziadio
Jolyn ('02) and Seth ('02) Haye
Sara ('74) and Sam ('75, EdD '84) Jackson
Blanche and Peter James Johnson
Dina and Fred Leeds
Sharon and Terry Mullin
Melissa and Gary Oakland
Celeste and John Plueger
Kelly and Duane Roberts
Chloe Ross ('62)
Dee Anna ('86) and Hubie Smith
Lisa Smith Wengler
Laure Sudreau (JD '97) and Jeffrey Bennett
George Pepperdine Society 2023
New Inductees and Sustaining Members
The George Pepperdine Society was established to recognize those special friends who have made monumental commitments to the University during their lifetimes. 


Nahed and Sherif Abdou 
The Ahmanson Foundation 
Nancy De Liban and Jacob Arias 
Cherie and Robin Arkley 
Beatice and Paul Bennett 
Kara and Brett Biggs 
Stephen P. Birch (MDR '17, EdD '18) 
Pat Boone 
Brenden Mann Foundation 
Sharon and James (JD '87) Bristol 
Melinda ('95) and Jesse Bromberg 
Noelle and James Burkey 
Brenda Zawatski and Frank Calderoni 
Julie and Jim Cardwell 
Rebecca and Brian (MPP '07) Chatwin 
Sherry and Frank (MBA '78, EdD '04) Cornell 
Tarianne ('79) and Guy ('78) Cotton 
Joan and Robert Cummins 
Farima and Joseph Czyzyk 
Marina and Renaud de Planta 
Cheryl and Harold duPerier 
Darlene Fauber 
Jordan R. Fish (JD '17) 
Kalli O'Malley and Terry Giles (JD '74) 
Global Prison Seminaries Foundation 
Carol and Gerson (MBA '74) Goldstick 
Maureen Weston and Brian Halloran 
Jolyn ('02) and Seth ('02) Haye 
Amy ('92) and Matthew ('95, JD '99) Henegar 
Chavi Hertz 
Abigail and Peter ('00) Hilton 
Kylie R. Hughes ('11) 
Blanche and Peter James Johnson
Colene and Russell Johnson 
Johnson Avenue Church of Christ 
Charlene Koonce (JD '91) 
Debra and Thomas Koos 
Lilly Endowment Inc. 
Nancy J. Linck 
Celeste (JD '95) and Samuel (JD '95) Liversidge 
Anne and Scott Macdonald 
Betty and Farzin (MBA '88, EdD '91) Madjidi 
Susan and John (JD '79) McCallan 
Cheryl Hill Oakes 
Kimberly and Michael Okabayashi 
Julie Pardee 
Lily and Kib Pearson 
Joyce and James Peterson 
Terri and Michael Pretiger 
Marilyn Puckett 
Jason K. Putnam ('09) 
Michael B. Quigley (JD '83) 
Carson P. Radke ('12) 
Eleanor and Jim Randall 
Mary Alice Reed 
Robin and John Renfro 
Reyes Coca-Cola Bottling 
Caelan Rottman ('14, JD '18, MDR '18) 
Amy Jo Runnels ('00) 
Reed S. Ruschhaupt ('10) 
Abigail R. Salaway 
San Diego Christian Foundation 
Karyn (JD '93) and Devin (JD '90) Scott 
Sharoll and Bryan Sheffield 
Dorothy F. Short ('54) 
Christine and Robert (JD '05) Simon 
Cary and Will ('84) Singleton 
Dee Anna ('86) and Hubie Smith 
Kristen ('88, MA '96) and Bradley ('89) Smith 
Lisa Smith Wengler 
Laure R. Sudreau (JD '97) 
Templeton Religion Trust 
Janie and Victor (MBA '86) Tsao 
Judy and Jay Welker 
The William and Flora Hewlett Foundation