46th Annual Pepperdine Associates Dinner
Every day, members of the Pepperdine community use their voices to contribute to the world around them and bring them closer to one another.
With a communal commitment to unity, they work, learn, pray, and even sing together to nurture their connectedness. With one unified voice, and with their faith at the center of all they do, the ways in which they connect with their friends and neighbors are at the heart of the Pepperdine experience.
In the face of immense hardships and in the glow of the greatest victories, this community has demonstrated time and again its oneness in spirit and its commitment to togetherness. Following a season apart, Pepperdine University invites you to come together again for a celebration of this unrestrained and affirming unity and to recognize the unique qualities and capabilities that each individual in the Pepperdine community holds and contributes to the collective.
Date
Saturday, May 7, 2022
6 PM Reception | 7 PM Dinner
Location
Beverly Wilshire
9500 Wilshire Blvd
Beverly Hills, CA 90212
Contact Us
Pepperdine University
University Events
24255 Pacific Coast Highway
Malibu, CA 90263
---

Musical Entertainment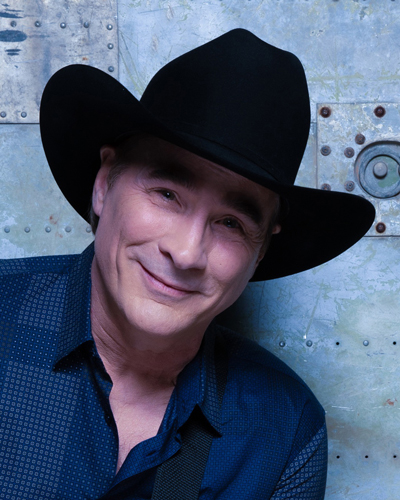 Clint Black
GRAMMY® Award winner Clint Black surged to superstardom as part of the fabled country music "Class of 1989" with the release of his triple-platinum debut album, Killin' Time, which produced five consecutive number-one hits on the US Billboard magazine Hot Country Singles chart. His sophomore album, Put Yourself in My Shoes, was also certified triple platinum and was followed by a string of platinum and gold albums throughout the 1990s. Black wrote or co-wrote each of his more than three dozen chart hits, including 22 number-one singles, making him one of the most successful singer/songwriters of the modern era. Throughout his career, he has sold more than 20 million records, earned more than a dozen gold and platinum awards in the US and Canada, received nearly two dozen major awards and nominations, and been honored with a star on the Hollywood Walk of Fame. In 2019 he toured North America in celebration of the 30th anniversary of Killin' Time.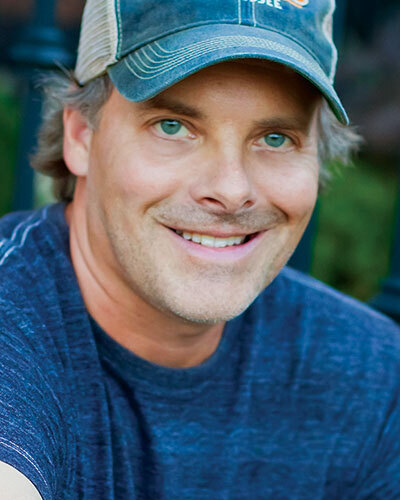 Kelley Lovelace
Born in Kentucky and raised in Tennessee, Kelley Lovelace achieved the rank of specialist in the US Army at Fort Benning, Georgia, before graduating cum laude from Belmont University in Nashville and joining the Perdido Key Music publishing company. He rose quickly through the ranks, becoming president in only three years, and then decided to become a full-time songwriter.
Since then, Kelley has written 17 chart-topping tunes for artists such as Carrie Underwood, Jason Aldean, and Brad Paisley, including Paisley's 1999 hit "He Didn't Have to Be," which won Song of the Year honors at the CMA, ACM, and TNN Music Awards. He was co-author of a gift book for stepfathers titled He Didn't Have To Be, and his second book, If You Have A Dream, I've Got A Plan, is a must-read for all aspiring songwriters. Kelley donates his time and talents as the celebrity spokesman for Bethel Bible Village, a children's home in his hometown of Hixson, Tennessee. He also organizes and performs live to help raise hundreds of thousands of dollars for charities and ministries such as St. Jude Children's Research Hospital and Pursue Ministries.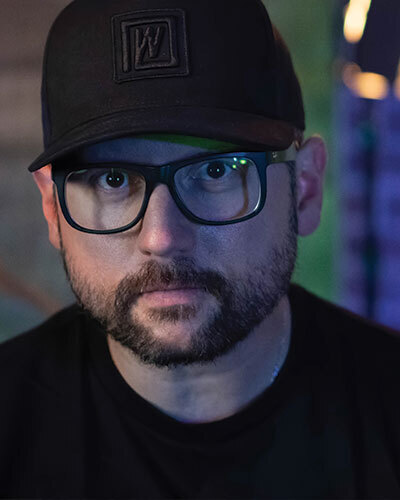 Chris DeStefano
New Jersey native Chris DeStefano got his first singing gig with the Academy Boys Choir of Philadelphia and began writing his first songs at the age of 13. After studying film scoring at Boston's acclaimed Berklee College of Music, he headed west and began splitting his time between Los Angeles and Nashville as a songwriter. In 2012 he charted his first country single, Jana Kramer's "Why You Wanna," and soon after earned his first #1: "Good Girl," the lead single from Carrie Underwood's triple-platinum album Blown Away.
Chris has written more than 20 chart-topping songs for artists such as Carrie Underwood, Luke Bryan, and Dan + Shay. He has won three CMA Triple Play Awards and worked on Grammy-winning projects for Carrie Underwood and Kelly Clarkson. He is currently president and CEO of Winsongs Music and serves on the board of directors of Nashville Songwriters Association International. Outside of the music industry, Chris has done everything from graduating from the FBI Citizens Academy to serving as an emergency backup goaltender for the Nashville Predators during the 2019–2020 NHL season.
---

Dinner Committee
Marlyn ('90, JD '94) and Robert Day Chairs
Sharon ('94, MDR '01) and Alan ('94, MPP '99) Beard 
Paula and Edwin Biggers 
Stephen P. Birch (MDR '17, EdD '18)
Pat Boone
Rita and Dale ('64) Brown
Alida and Stevan Calvillo
Tina and Rick (JD '83) Caruso
Sherry and Frank (MBA '78, EdD '04) Cornell
Joline ('92) and Jim (JD '93) Gash
Kalli O'Malley and Terry Giles (JD '74)
Beth and Louis Graziadio
Mary Lou Graziadio
Jolyn ('02) and Seth ('02) Haye 
Michelle (JD '89) and Mark (JD '88) Hiepler 
Sara ('74) and Sam ('75, EdD '84) Jackson
Blanche and Peter Johnson 
Dina and Fred Leeds 
Deanne ('84) and John ('83) Lewis
Keri and Denny ('65) Lewis 
Kim and Don Lindley 
Amy and Vincent (MBA '01) Monteparte
Sharon and Terry Mullin 
Melissa and Gary Oakland
Kathy (MBA '92) and Greg ('84) Outcalt
Geoffrey H. Palmer (JD '75)
Carole and Danny Phillips
Kristen and Timothy ('87) Phillips
Celeste and John Plueger
Carolyn and Ted ('59, MBA '75) Porter
Agatha and J. Anthony ('93) Precourt 
Kelly and Duane Roberts
Chloe H. Ross ('62)  
Dee Anna ('86) and Hubie Smith
Lisa Smith Wengler
Laure Sudreau (JD '97) 
Judy and Jay Welker
Jennifer ('88) and Eric ('88) Wolford
---

George Pepperdine Society 2022
New Inductees and Sustaining Members
The George Pepperdine Society was established to recognize those special friends who have made monumental commitments to the University during their lifetimes.
The Ahmanson Foundation
American Legion Pacific Palisades, Post 283
Holly and Brian ('80) Baker
Brenda and Stephane Bancel
Sharon ('94, MDR '01) and Alan ('94, MPP '99) Beard
Jeanette and Michael (JD '74) Bidart
Paula and Ed Biggers
Kara and Brett Biggs
Stephen P. Birch (MDR '17, EdD '18)
Brenden Mann Foundation
Jennifer and Roger Brown
Beverly and Robert Buchanan
Noelle and James Burkey
Julie and James Cardwell
Courtney Bryan-Caron and Paul Caron
Joanne and Clark ('77) Cowan
Joan and Robert Cummins
Chana and Jerel ('99) Davis
Gretchen and Jeffrey (JD '94) Davis
Marlyn ('90, JD '94) and Robert Day
Lucia C. Dean
Nancy De Liban and Jacob Arias
Cheryl and Harold duPerier
Darlene Fauber
Benjamin W. Ferguson ('98)
Melanie and Richard Flamminio
Charlayne Fliege ('91, MS '97)
Kalli O'Malley and Terry Giles (JD '74)
Ann and Samuel Ginn
Pamela and Stephen ('80) Hackett
Jolyn ('02) and Seth ('02) Haye
Chavi Hertz
Rosalyn S. Heyman
Michelle (JD '89) and Mark (JD '88) Hiepler
Hugh & Hazel Darling Foundation
Amber ('99) and Jeremy ('02, MBA '04) Johnson
Blanche and Peter James Johnson
Melanie and Jeffrey ('91) Johnson
Judicial Arbitration and Mediation Services
Charlene (JD '91) and Ken (JD '89) Koonce
Dina and Frederick Leeds
Keri and Denny ('65) Lewis
Lilly Endowment Inc.
Kimberly and Don Lindley
Tammy and Scott (JD '82) Mager
Chandra ('99, JD '02) and Adam ('99) Melton
Anna and Carl Mergele
Lisa and Michael Meyer
Virginia Milstead (JD '04) and Zachary Evans
Estelle and Walter Mitchell
Rosebud and Eddie ('66) Ngo
Fay and Winfred Norwood
Geoffrey H. Palmer (JD '75)
Lily and Kib Pearson
Pilgrim Foundation/William G. Stephens
Carolyn and Ted ('59, MBA '75) Porter
Agatha and Anthony ('93) Precourt
Terri and Michael Pretiger
Marilyn Puckett
Eleanor and Jim Randall
Reyes Coca-Cola Bottling
Susan (EdD '86) and Donald Rice
Chloe H. Ross ('62)
Caelan Rottman ('14, JD '18)
Amy Jo Runnels ('00)
Chantil ('93) and Christopher ('93) Ruud
Margaret and Gerald Sheppard
Christine and Robert (JD '05) Simon
Cary and Will ('84) Singleton
Lee and Larry Sisson
Dee Anna ('86) and Hubie Smith
Lisa Smith Wengler
Anne and Carmelo Spinella
Sunset Haven Inc.
Anne and Gregory Thorson
Janie and Victor (MBA '86) Tsao
University Credit Union
Rozanne and Deryck van Rensburg
Carrie and John Wanninger
Stasia (MBA '13) and Michael (MBA '16) Washington
Linda and Daniel Weinstein
Gail (MA '05) and James (MBA '82) Wilburn
John F. Wilson